New customers
Create an account to save your info for future purchases
Create an account
Registered customers
Log in if you have an account
Brasilia lounge chair & Ottoman Campaign extended!
05 Apr 2022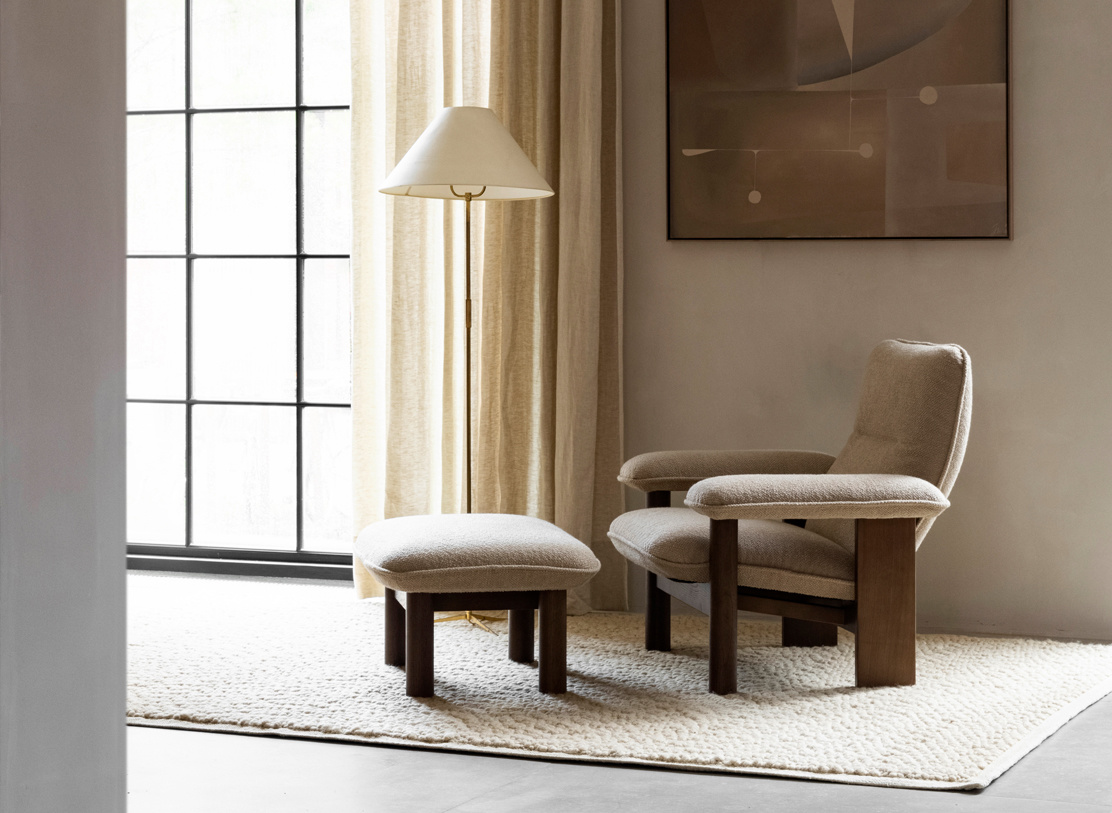 "The design was directly inspired by the mood at The Audo. There was something about the setting – wooden sculptures, calm ambience and welcoming colours – that made us think of more exotic variations of Modernism rather than our own familiar Scandinavian roots," – note designers Torbjørn Anderssen and Espen Voll.
Brasilia lounge chair & Ottoman

Scandinavian mid-century design aesthetics and Brasilian Modernism meet on the new Brasilia Lounge Chair and corresponding Ottoman, designed for MENU by Anderssen & Voll. Originally imagined for The Audo, the luxurious armchair-lounge chair hybrid offers unparalleled sitting comfort thanks to its robust frame and soft upholstery. Made using traditional joinery techniques, the wooden frame is characterised by exaggerated armrests, cylindrical legs at the front and broad, wooden boards at the back, lending the chair personality and its distinctive look. The cushioning seat and backrest add to the sense of ease. The versatile footrest doubles as a seat for unexpected guests or a resting place for a newspaper or tray. Available in three wood options and a range of soft fabrics from our extensive rangge, both can be tailored to fit any setting – alone or together.


When buying the Brasilia lounge chair before
September 15th

, you get the matching Ottoman for FREE!*



BRASILIA LOUNGE CHAIR & OTTOMAN CAMPAIGN


*The campaign applies to all available fabrics and finishes