New customers
Create an account to save your info for future purchases
Create an account
Registered customers
Log in if you have an account
About us
Hi, I'm Kelly!


Founder of La Fabrika, interior designer, mom, photography fan
and
cappuccino addict

"For as long as I can remember, I've wanted to create."
THEN

For as long as I can remember, I've wanted to create. Opening a shop first crossed my mind when I was on a train to Switzerland,
travelling for work. One year later, with shaky hands and a lot of determination, I signed the lease for a space at the lively end
of the Dansaert street, in Brussels' city centre.

Best decision ever!

At the end of 2010, I opened the doors of La Fabrika. With a limited budget but a ton of motivation and a background in interior design,
I turned that space into an inspiring two-story design store. Over the years, our list of suppliers and our team grew steadily.
In 2020, we made the move to a new location on the same street, making our selection of hand-picked brands stand out even more.



       
"An ever-changing place to share ideas and find inspiration"


NOW

La Fabrika is a one-stop-shop for gifts, interior objects and makeover projects, run by a team of passionate design lovers.
Our style is simple, welcoming, no-nonsense and we're definitely not afraid of a splash of colour.
The selection of brands is a very personal process.
In our world of abundance, I try to make meaningful choices, working with a careful pick of design brands and products.
I'm quite choosy about the brands we offer, and only select products that make my heart skip a beat. I want all brands and items
to blend in, creating a stylish whole in style and intention.
Our collection is updated all the time, so almost every week feels like Christmas!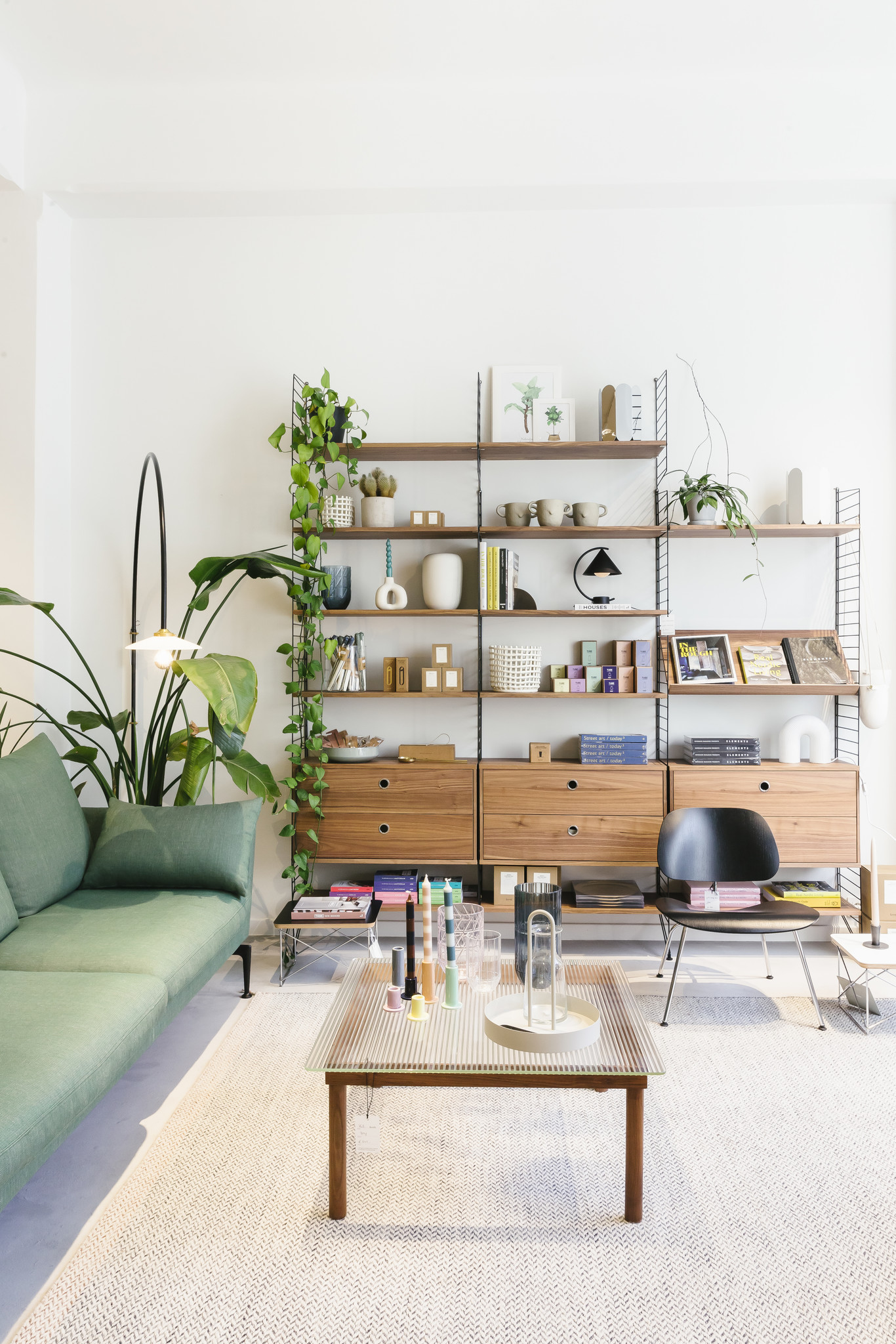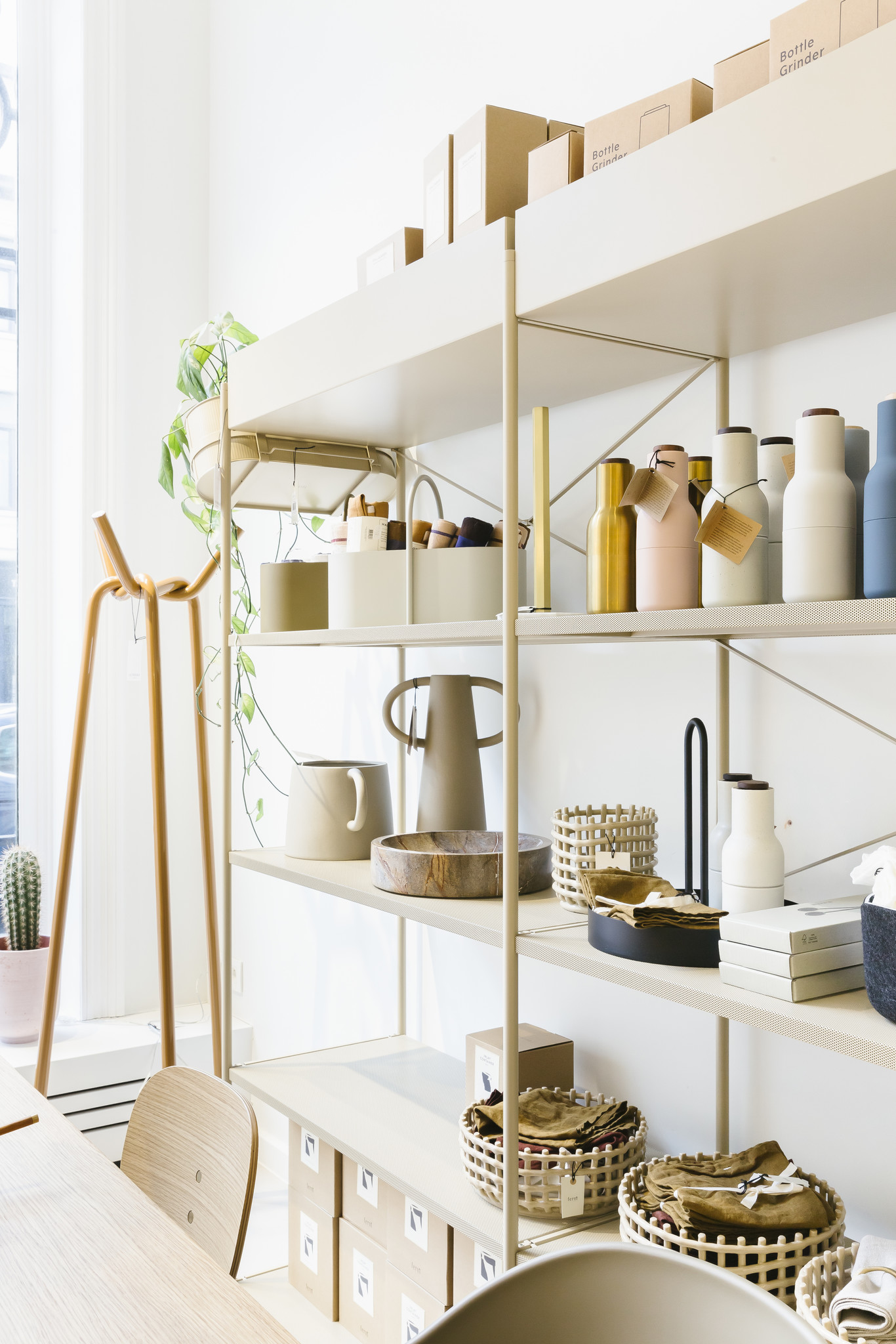 "We pride ourselves on digging into what you really want"



SHOWROOM IN BRUSSELS

Our showroom is our playground. My team and I put a lot of effort into the styling of our store, using it as a place to experiment.
Mixing colours and materials, setting scenes with different brands, combining unexpected items, ... gives us some much joy.
Interior design is all about trial and error, and our showroom is the ideal spot to test new trends, showcase new items and explore
the wonderful world of interior design. In addition to the brick-and-mortar showroom, you can also find our items on the webshop,
where we offer a curated selection of our collections.




"As a trained designer, I like to sink my teeth into every interior challenge"


DESIGN STUDIO


As a trained interior designer, it was only natural to combine the store with a studio service. Whether it is the perfect gift, a new rug,
or a new look for your home, office, restaurant or hotel: we tackle each interior challenge with the same grit and enthusiasm.
Our customers are always at the heart of each project. From guiding you through the options in store,
to drawing up plans and managing contractors: we can do it all. Our wide range of interior collections and our close connection to qualified craftsmen,
we aim for projects of the highest quality with a touch of personality.
Our approach is very easy-going, keeping room for unique and personal touches. Every request is a challenge to bring out to best in a space,
true to our welcoming, open La Fabrika style.


 

BLIND GEKOCHT

In 2021, I became part of the team of experts on 'Blind Gekocht',a reality show in which 8 families step into the adventure
of buying a house they haven't seen before. The contestants hand over their money and decision power to the team,
who buy, renovate and decorate their new house, hoping they'll like the results!
After keeping this big project a secret for over 6 months, the started airing in April,
revealing the results of 3 very different interior projects.


OUR NAME

Why La Fabrika? Not because we're a factory - no, we don't make everything ourselves - but for my love of Italy and food.
When living in Milan, I used to visit pizzeria 'Fabbrica' a lot. I loved the food, and its name!
To me, it expresses creativity, craftsmanship and liveliness, which was a perfect fit with my vision for the store.
I imagined it as a welcoming, ever-changing place to find inspiration and share ideas.
La Fabrika - with a 'K' for Kelly - perfectly captured my ambitions, and still does today.

To stay up to date about our collections, projects and events, you can follow our Instagram and Facebook page.


Thank you very much for taking the time to visit La Fabrika. I'm excited to hear from you and help out with all your interior projects!

Kelly