New customers
Create an account to save your info for future purchases
Create an account
Registered customers
Log in if you have an account
Meet the team / Nick
18 Jul 2023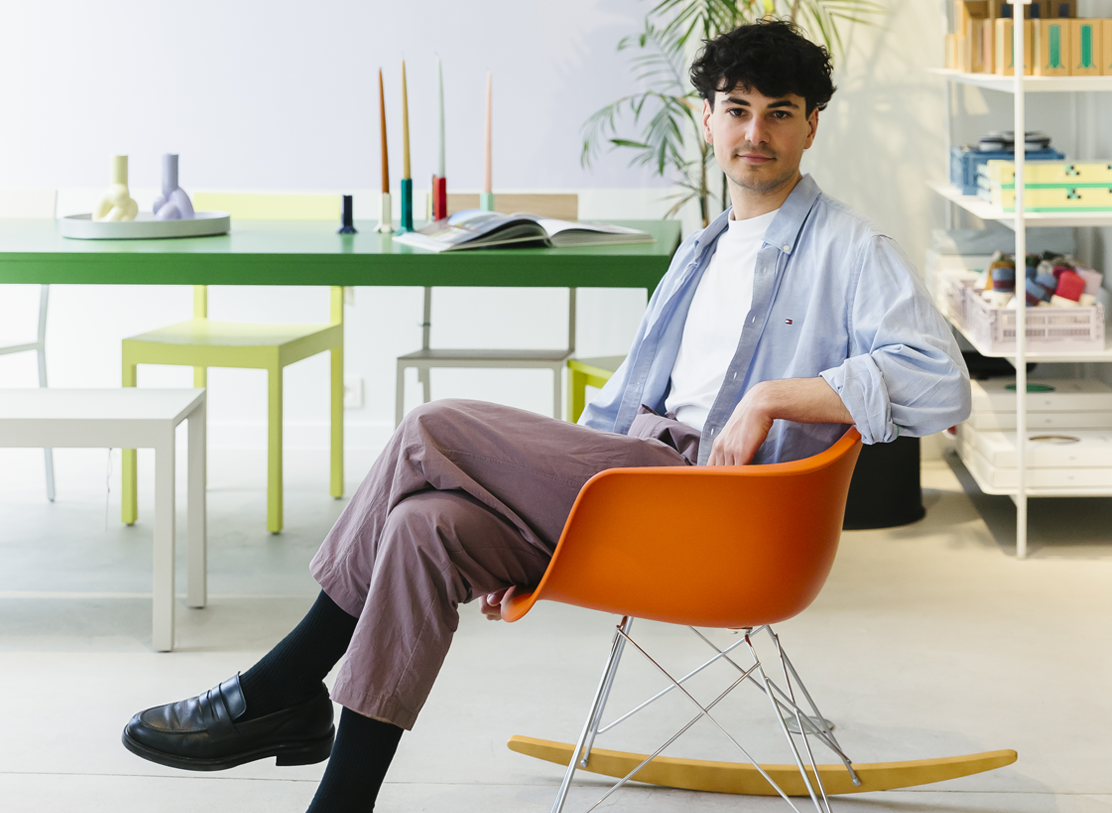 Meet Nick...

The dashing and charismatic colleague at La Fabrika Studio. Amidst a team of empowered women, he effortlessly adds a touch of charm and wit. With his keen eye for design and a passion for creating stunning interiors, Nick brings a unique perspective to every project.

1    What is your role at La Fabrika?

I am an interior designer at La Fabrika Studio
2    What do you like most about your job?

What I enjoy most about my job is the design phase. Translating the client's wishes into a design in 2D and 3D, mixing and matching the right materials and shades to create a beautiful coherent whole tailored to the client's needs. And seeing that design realised from design on paper to effective reality.

3    How/where do you live?

I live in the heart of Brussels in a flat with my boyfriend and my flatmate, just around the corner from the studio and the shop. Ideal if you love sleeping in and still want to be at work on time :-)
4    What is your favourite spot in the house?

My favourite place in our flat is anyway our open kitchen/dining area with round table. This place is full of plants, has a beautiful flowerpot lamp above the table and has different colours of chairs, making the space feel very bright and airy. We almost always sit at our round table, to cook, to eat, to have interesting conversations (or to gossip).
5    Which colour always puts you in a good mood?

I am actually a fan of the colour light blue. Light blue is a very calm colour that still feels very summery and fresh in a very subtle way. My curtains are light blue too, it's the first thing I see in the morning and when I open my curtains and see the sun shining I am immediately happy.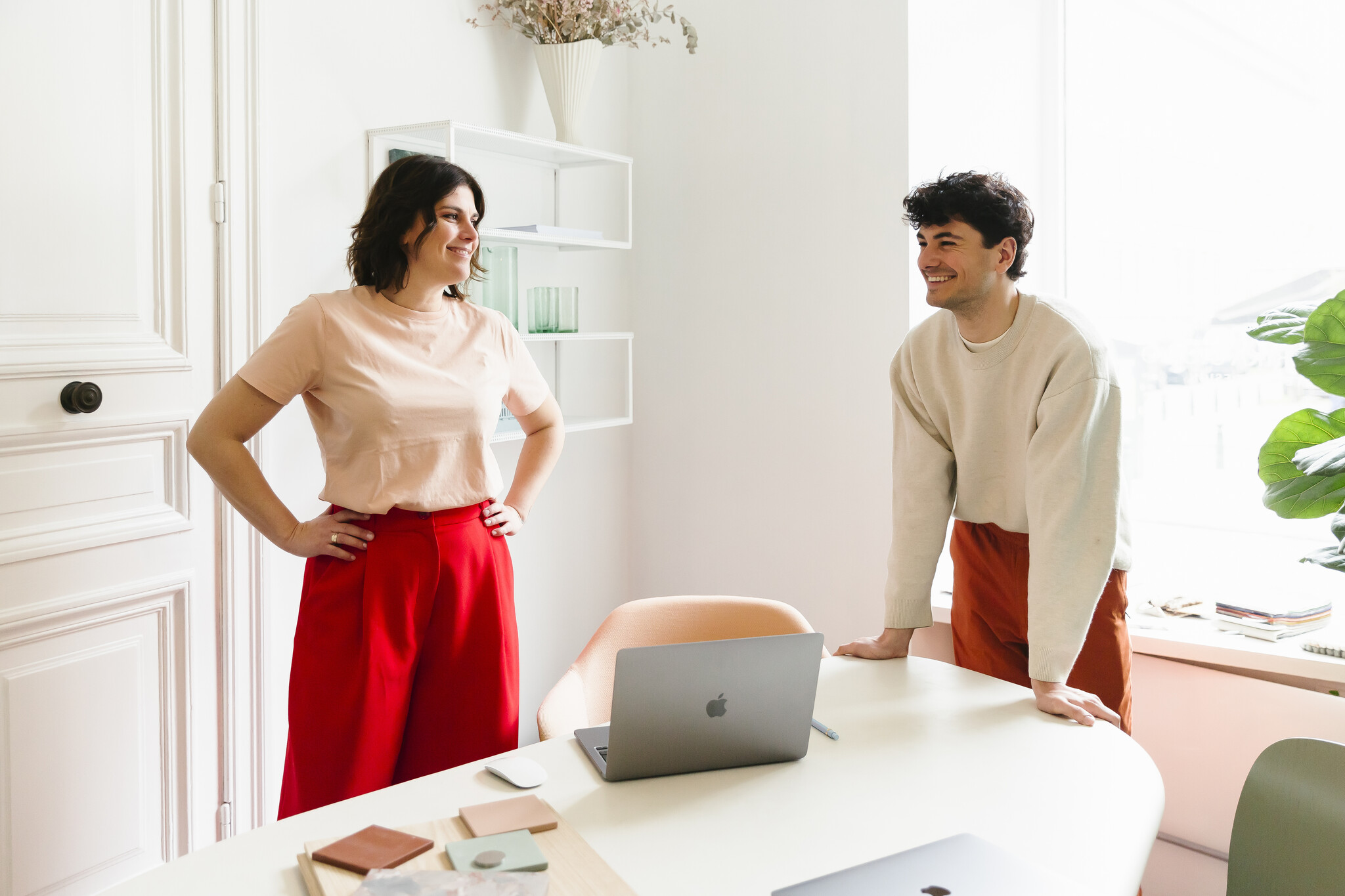 6    What tip would you give to people who want to revamp their interior but don't know where to start?

A lick of paint works wonders. Try experimenting with a new colour on the walls and see what impact it has on the mood of the room. Not satisfied? Then you can always paint over it again, but dare to experiment with colour!

7   What is your ultimate tip for creating an ambient space?

Fill your space with plants. A plant instantly adds colour to a room and can fill a room well, instantly making a room feel cozier without having to make major changes to your interior.
8   Which trends in the interior design world currently appeal most to you?

For a while now, the trend of rounded corners and shapes has been hip again within interiors. I am a fan of this; to me, a home doesn't have to be sleek and modern, it can be finished off with a corner. You can also see that in our latest projects.

9   Which design item is currently your favourite?

In terms of design, I'm pretty old school and do favour the true design classics.  At the moment, my favourite item is the Eames Plastic armchair RAR by Vitra in bright orange. A real eye-catcher for your interior and who doesn't love a chair that can rock!

10    What are some of your favourite interior design and lifestyle blogs, influencers or sources for inspiration?

I mainly get a lot of inspiration by following a lot of interesting agencies via instagram. That way, you get to know a lot of new trends and projects that contain certain things that I can translate into our own projects. Furthermore, during a renovation, I like to look for something that is already present in the house and try to capitalise on this by highlighting the element, so that the house can retain its individuality and character in a fresh, innovative way.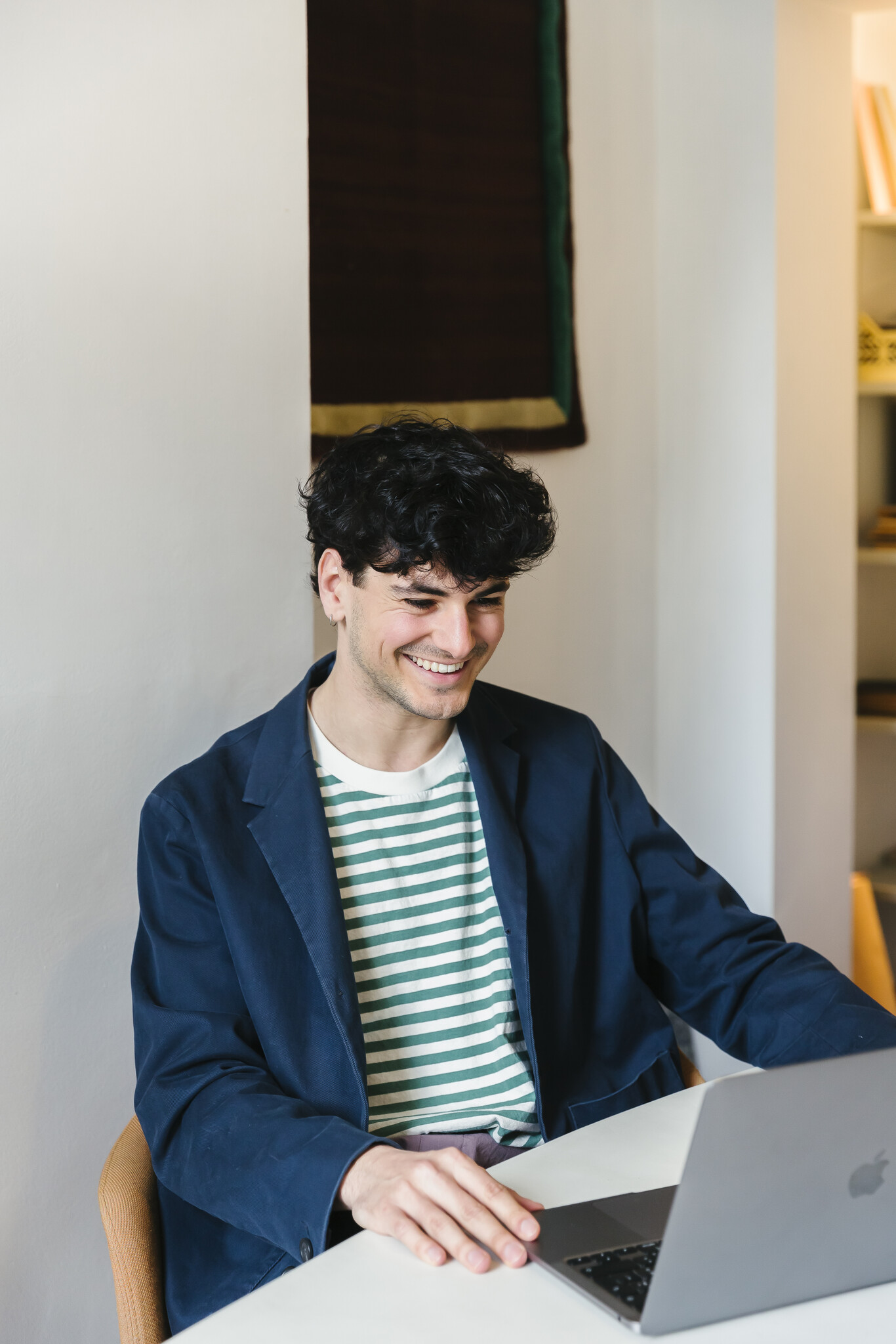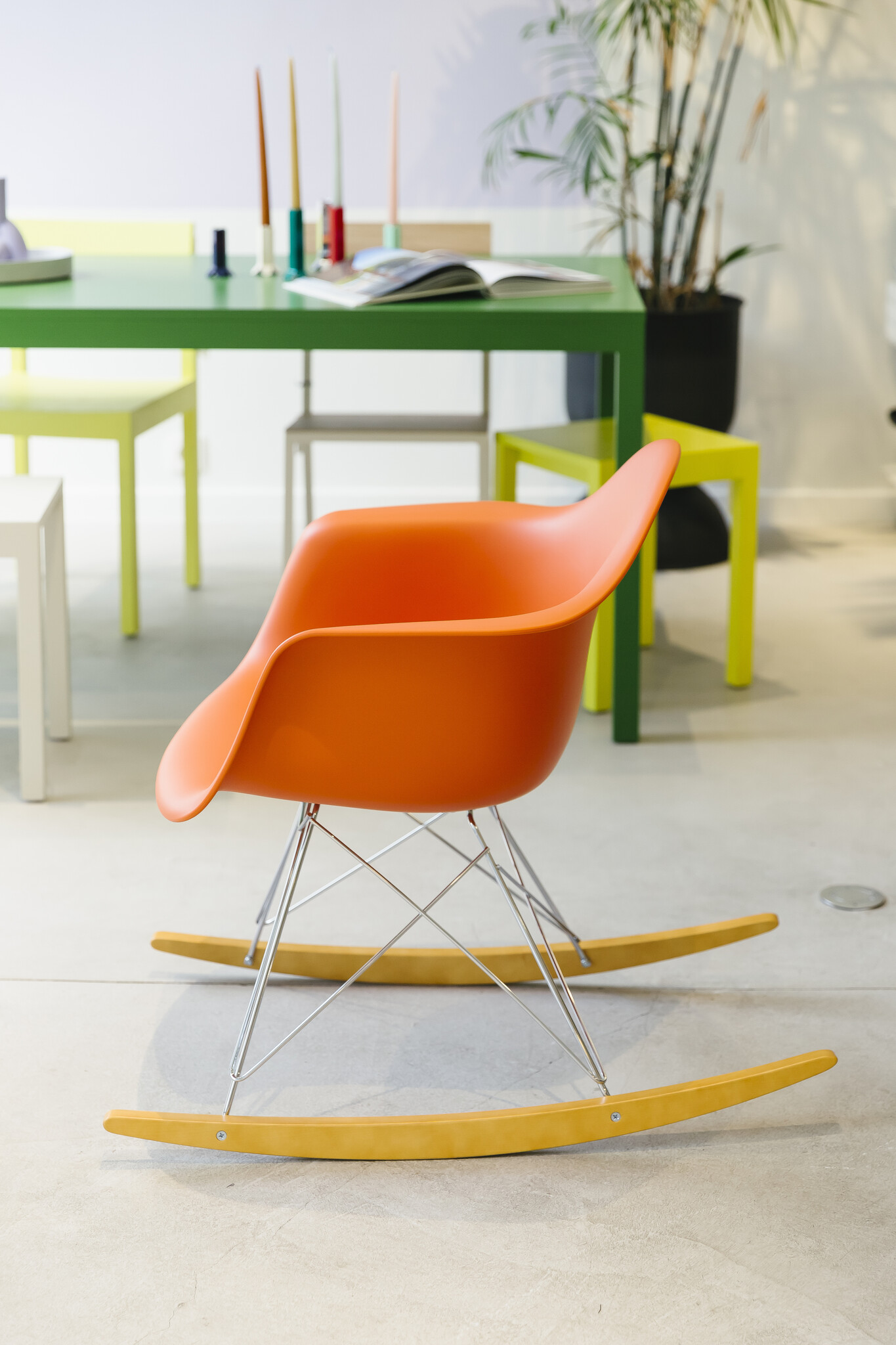 FAVOURITE ITEM: Eames Plastic armchair RAR
11    What is your favourite way to relax after a busy day at work?

I am someone who can let go of work quite easily. So just cooking after work, going to the shops at my leisure no, going to the gym, going out with friends to the pub already helps me relax enormously. And at the weekend I already enjoy going to a party or a festival!

12    What is your favourite travel destination?

Italy! Lots of culture, lots of sun, lots of variety and, above all, lots of good food!

13    How would you describe your colleagues in 1 word?

Enthusiastic!

14    Can you tell us an interesting fact about yourself that most people don't know?

My guilty pleasure: Suzan & Freek
15    What is your favourite café/restaurant in Brussels?

I always do enjoy going to Nona pasta. Ideal for a quick bite before a concert or for a quick lunch. And always handy that our flat is right opposite. Just delicious Italian and price quality totally okay!
16    What is your favourite song at the moment?

(It Goes Like) Nanana - Peggy Gou