New customers
Create an account to save your info for future purchases
Create an account
Registered customers
Log in if you have an account
NEW Hay's Collection
17 Sep 2021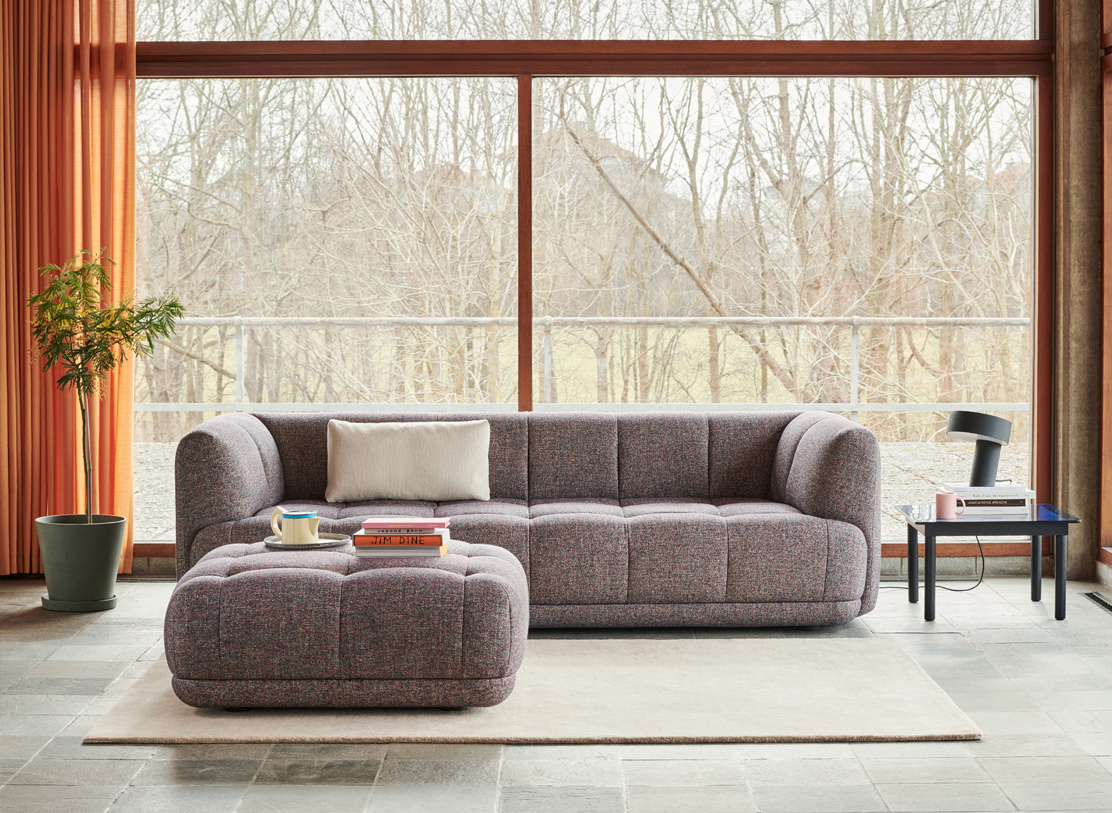 Muller van Severen for HAY

The new design collaboration with the world-renowned Belgian design duo Muller Van Severen is now available on our shop. Muller Van Severen was founded in 2011 by Belgian artist duo Fien Muller and Hannes Van Severen. A shared love of colour and materials is often the inspiration behind many of the duo's designs. Celebrated around the world for their minimal elegance, they bring their eye for colour and their affinity for simplicity that eschews the ordinary to a range of HAY items.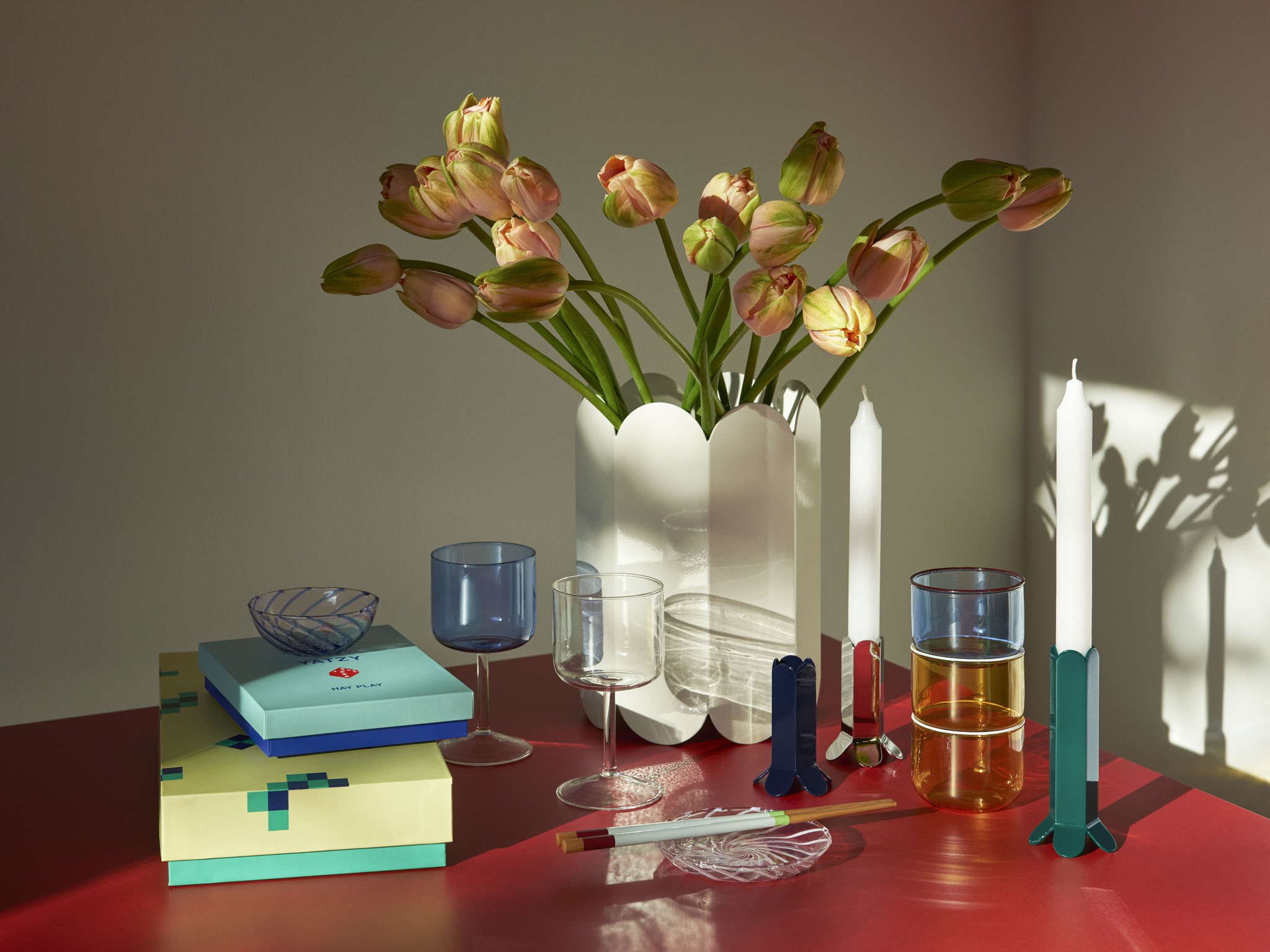 Arcs Vase & Candleholder

Sharing the shade's poetic signature shape, the Arcs Vase and Arcs Candleholder are similarly sculptural, and the elegant scalloped frame becomes a spatial volume that encloses a vase or a candleholder.

The Arcs Vase is made from steel or mirror-finished stainless steel, and the Arcs Candleholder is crafted in zinc alloy, and comes in two different heights with various colour options that include pastel, bright and mirrored finishes. 
Shop Arcs Vase >
Shop Arcs Candleholder >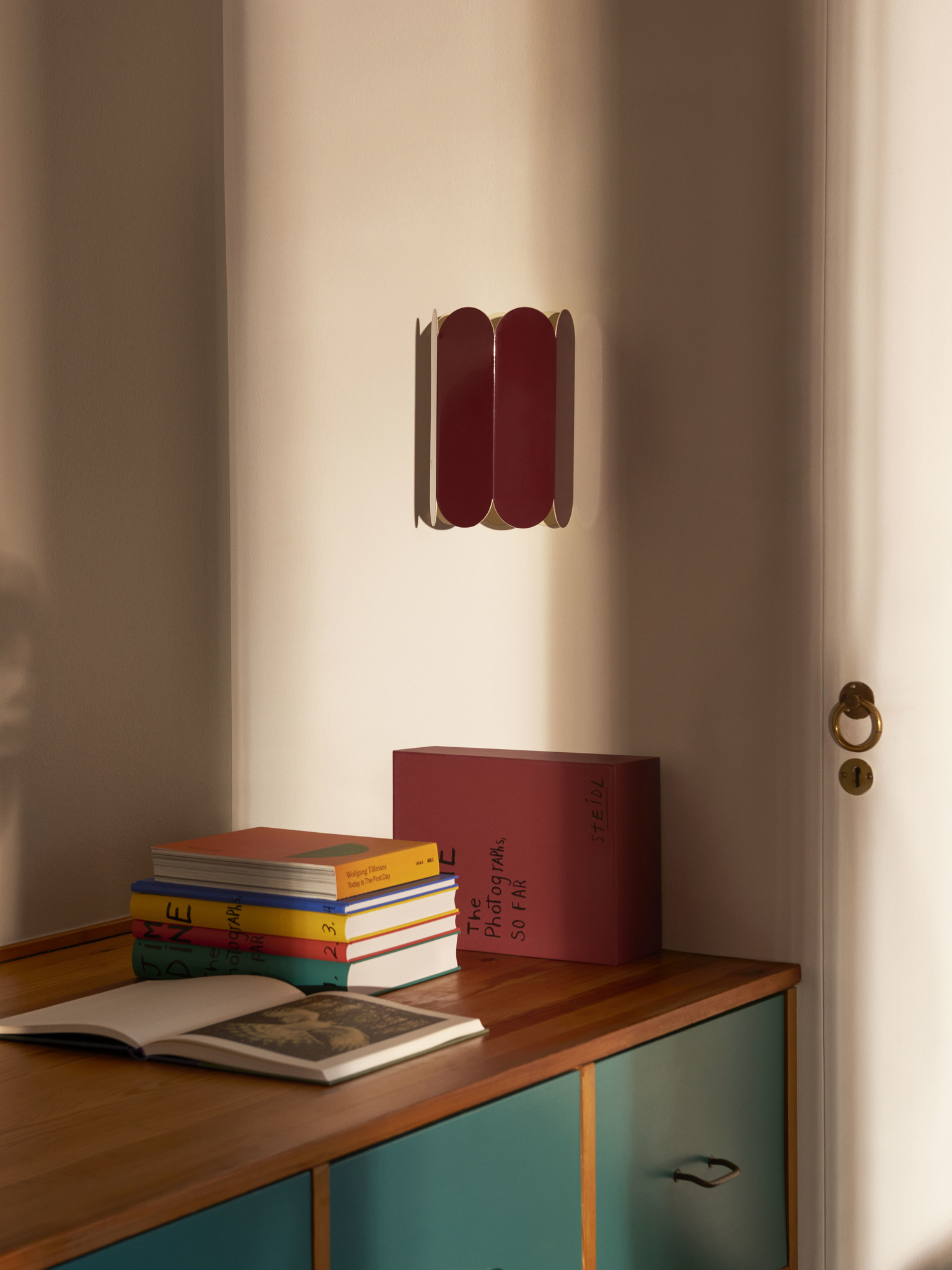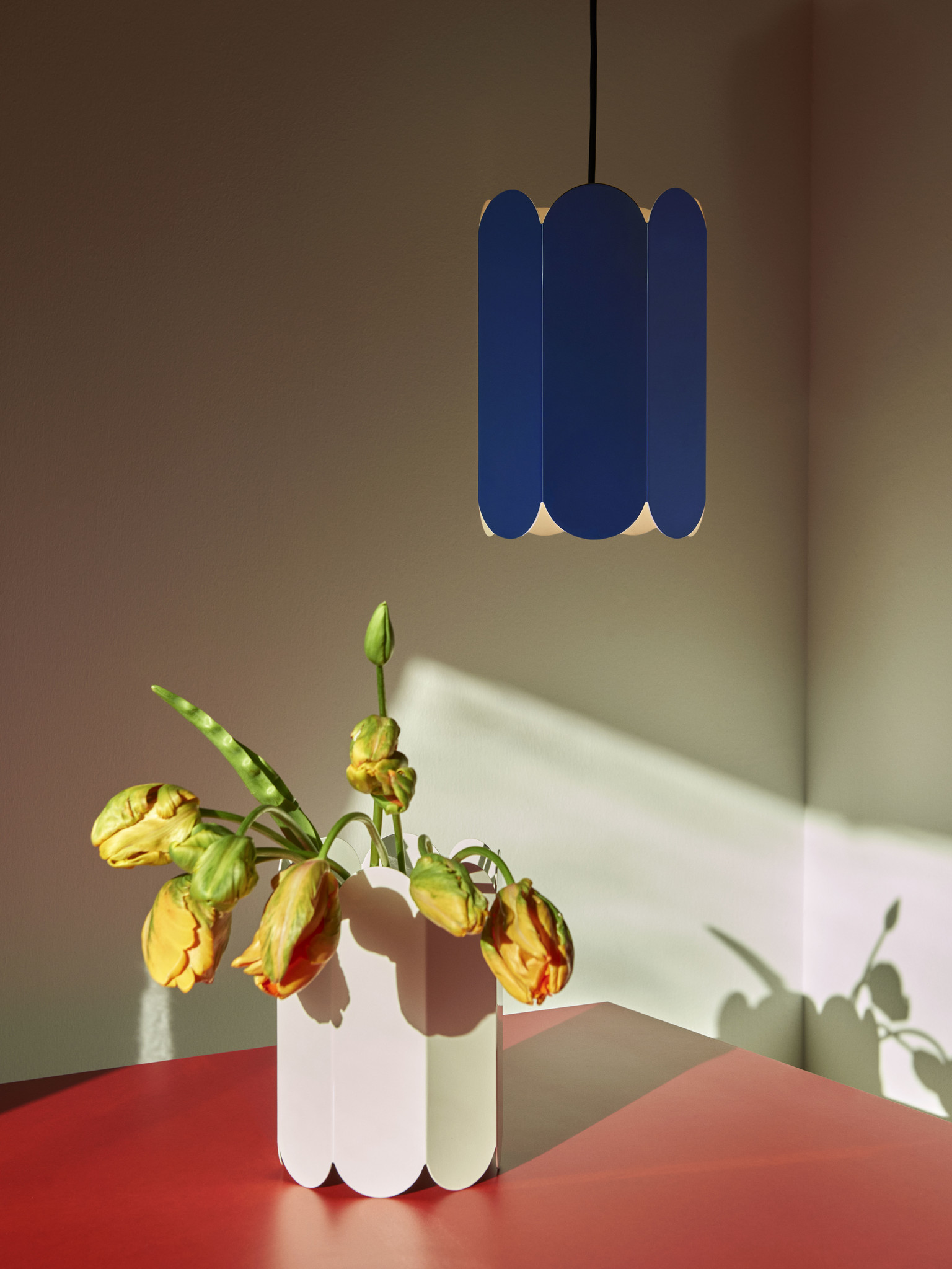 Arcs Shade & Arcs Wall

Arcs Shade and Arcs Wall are made from one stainless-steel sheet with rounded edges at the top and bottom, Arcs' edges are joined together to produce a scalloped silhouette.

Available as a table, wall or pendant lamp, it creates atmospheric gestures and patterns of light and offers a poetic illumination as light is softly projected from both ends of the lamp.
Shop Arcs Shade >
Shop Arcs Wall >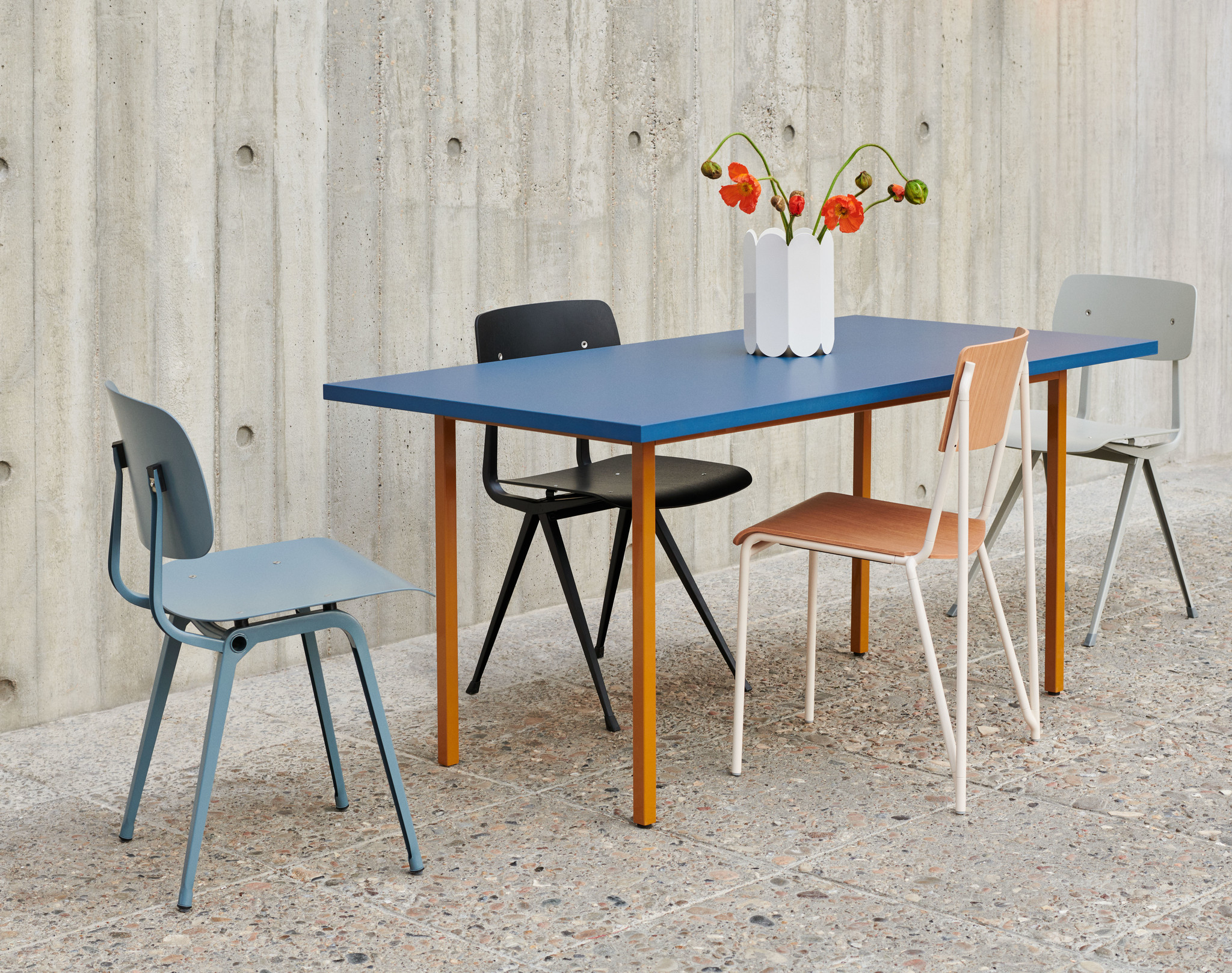 Launching in November: Two-Colour Table

A marriage of two materials used at their best. Inspired by the contrasts and similarities in the materials used, the Two-Colour Table features robust steel tube legs and a tabletop crafted in organic coloured Valchromat. 

Like much of Muller Van Severen's work, the Two-Colour Table achieves an elegant minimalism without seeming ordinary.
Shop Two-colour table - rectangle >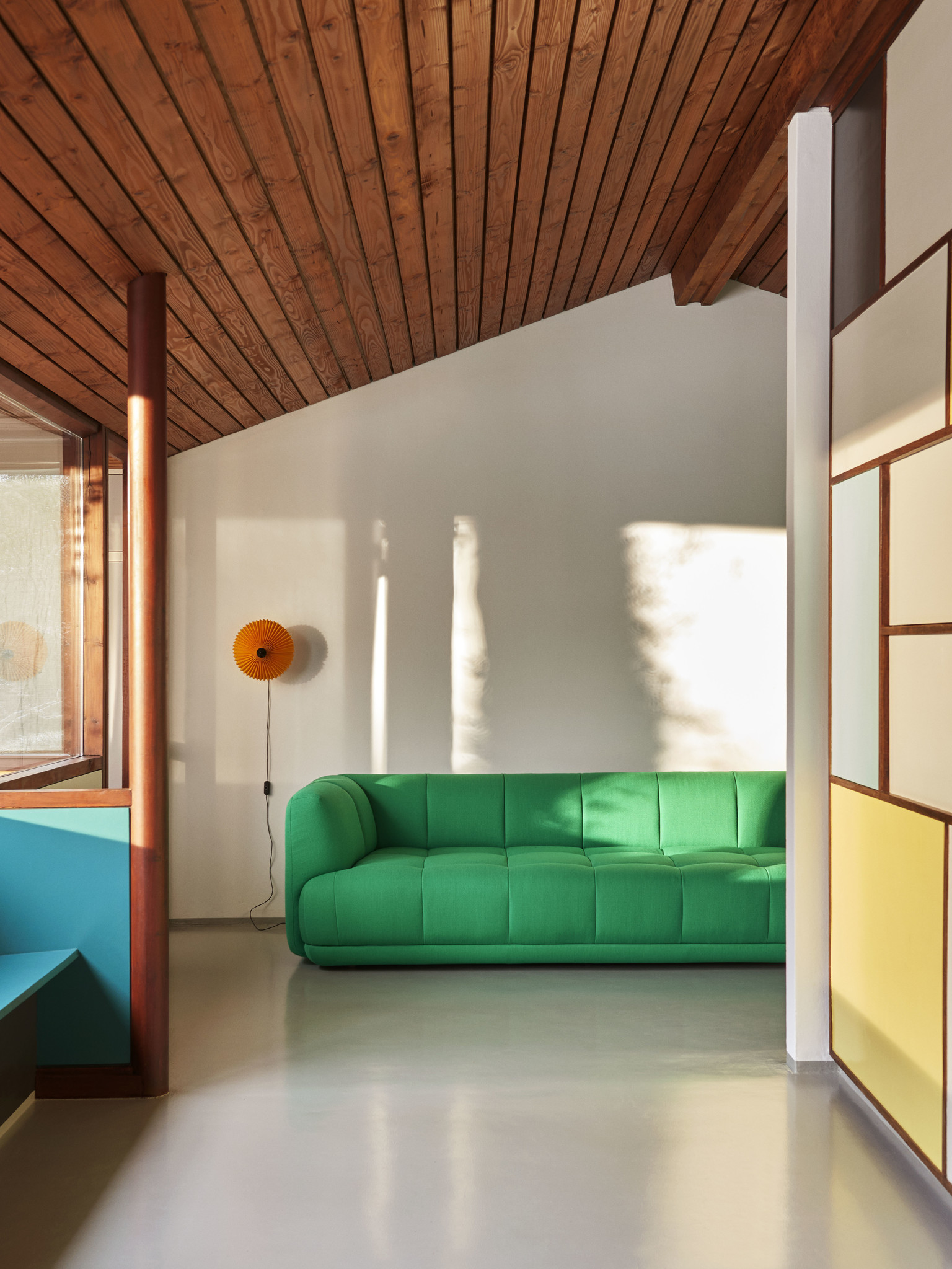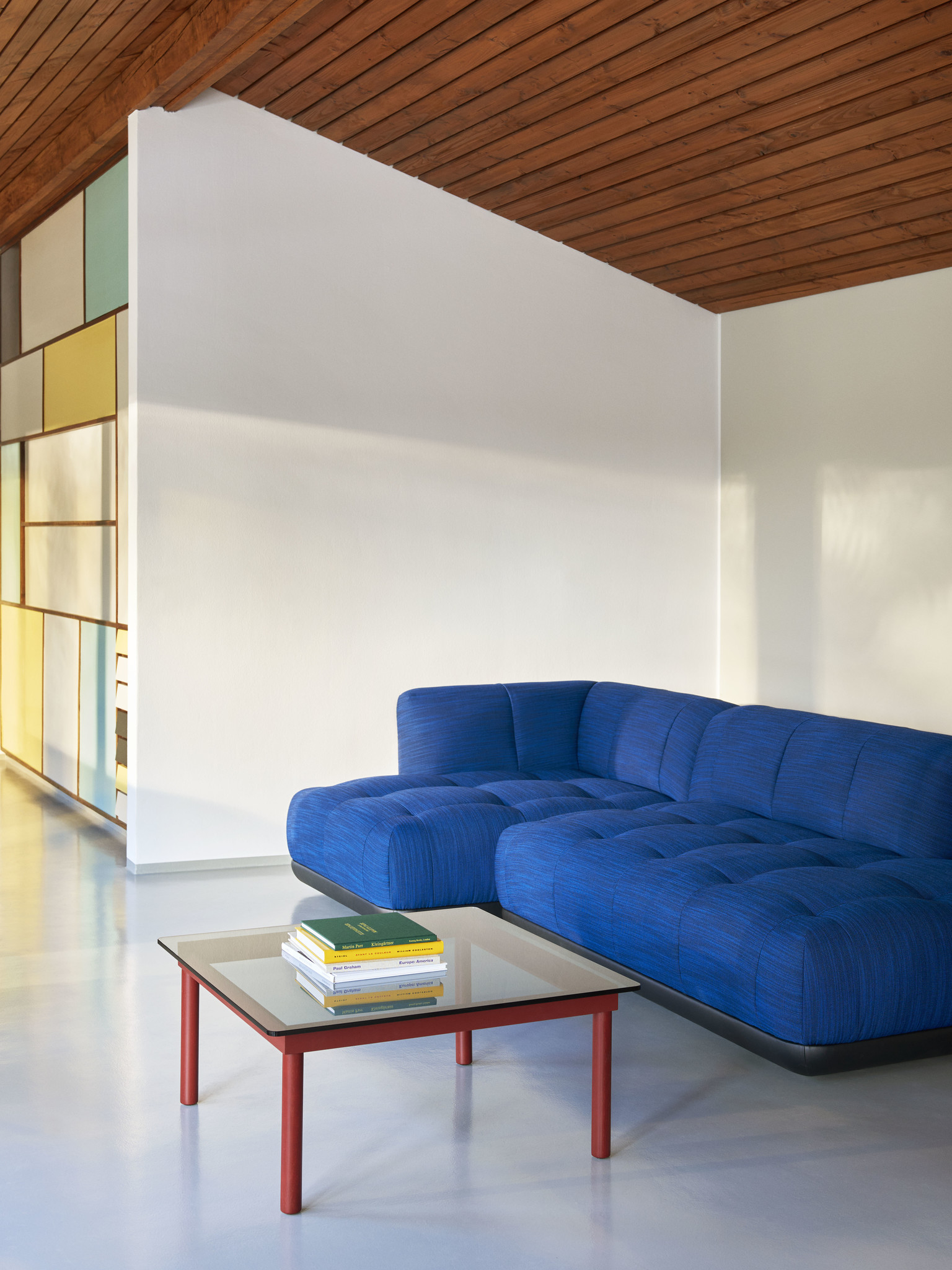 Quilton sofa by Doshi Levien

Introducing Quilton, a brand-new modular sofa from London-based design duo Doshi Levien. Featuring a versatile and flexible system of modules from which you can build many different environments, shapes, and styles, Quilton is distinguished by its bold aesthetic character and finely tailored detail of its quilt-like surface, which lends the product its name.
"Doshi Levien are designers you go to when you want a strong product," says Rolf Hay. "They are distinguished by their ability to create products that truly stand out, and they are incredibly original and detail-oriented in the way they think about design."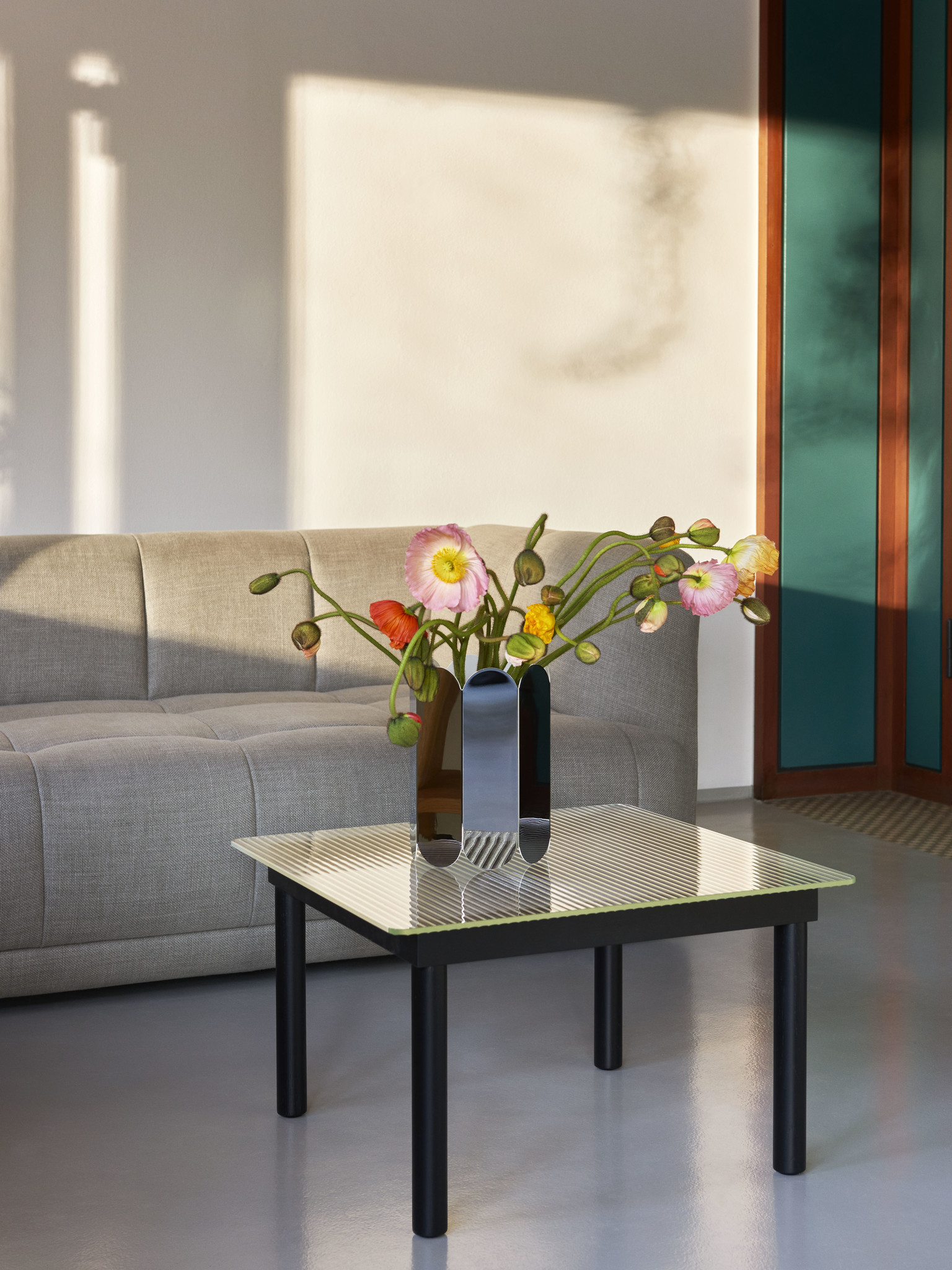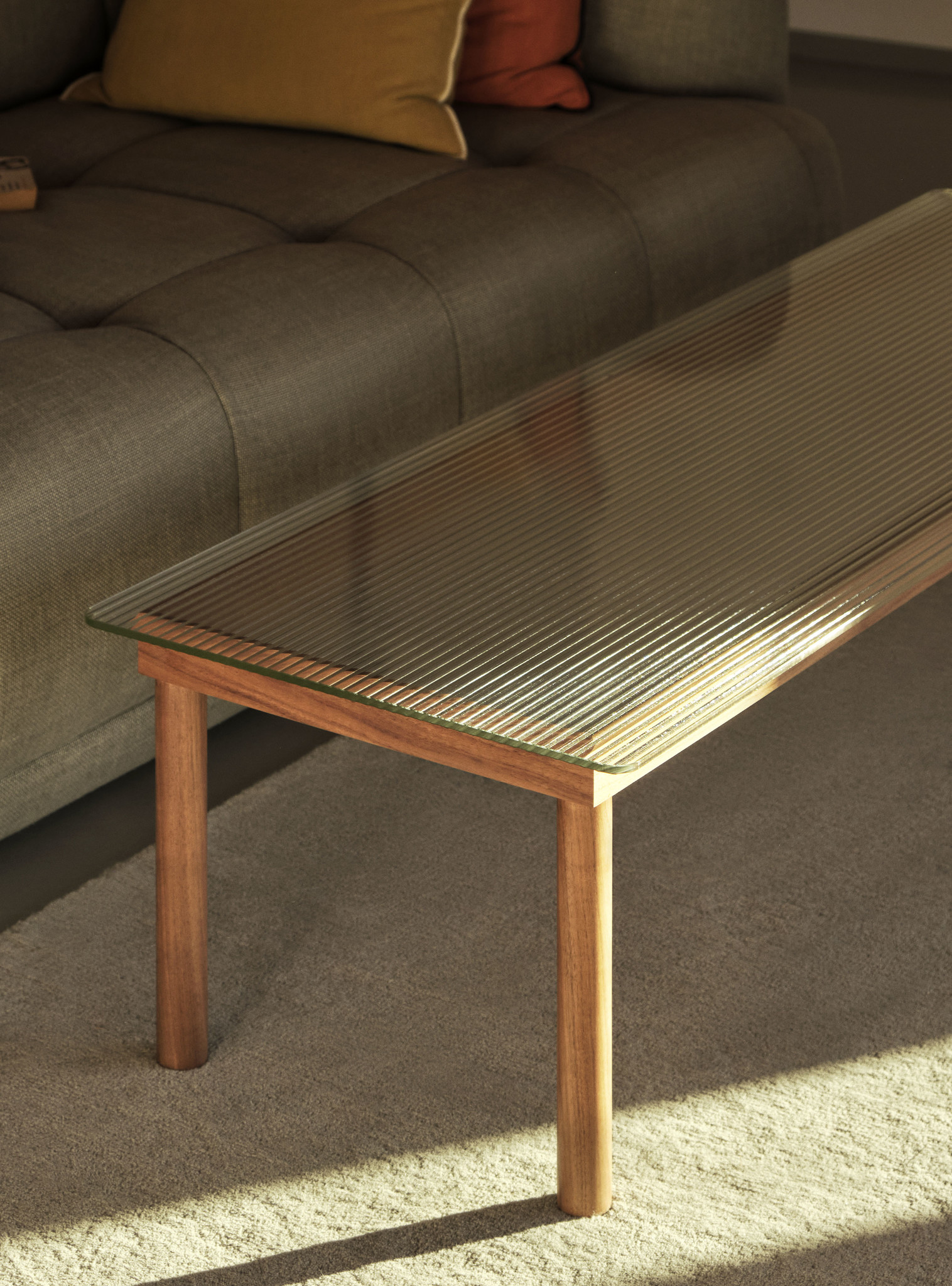 Kofi table by Martin Solem


Created by Norwegian designer Martin Solem for HAY, Kofi is based around the simple concept of a flat-pack wooden frame construction and glass top. Martin Solem uses clean dimensions and proportions to highlight close attention to detail, resulting in uncluttered aesthetics with distinct lines and a timeless quality.
The FSC-certified frame comes in different water-based finishes, while the top is available in plain or reeded glass, offering numerous design combinations that makes Kofi ideal for a variety of settings and styles.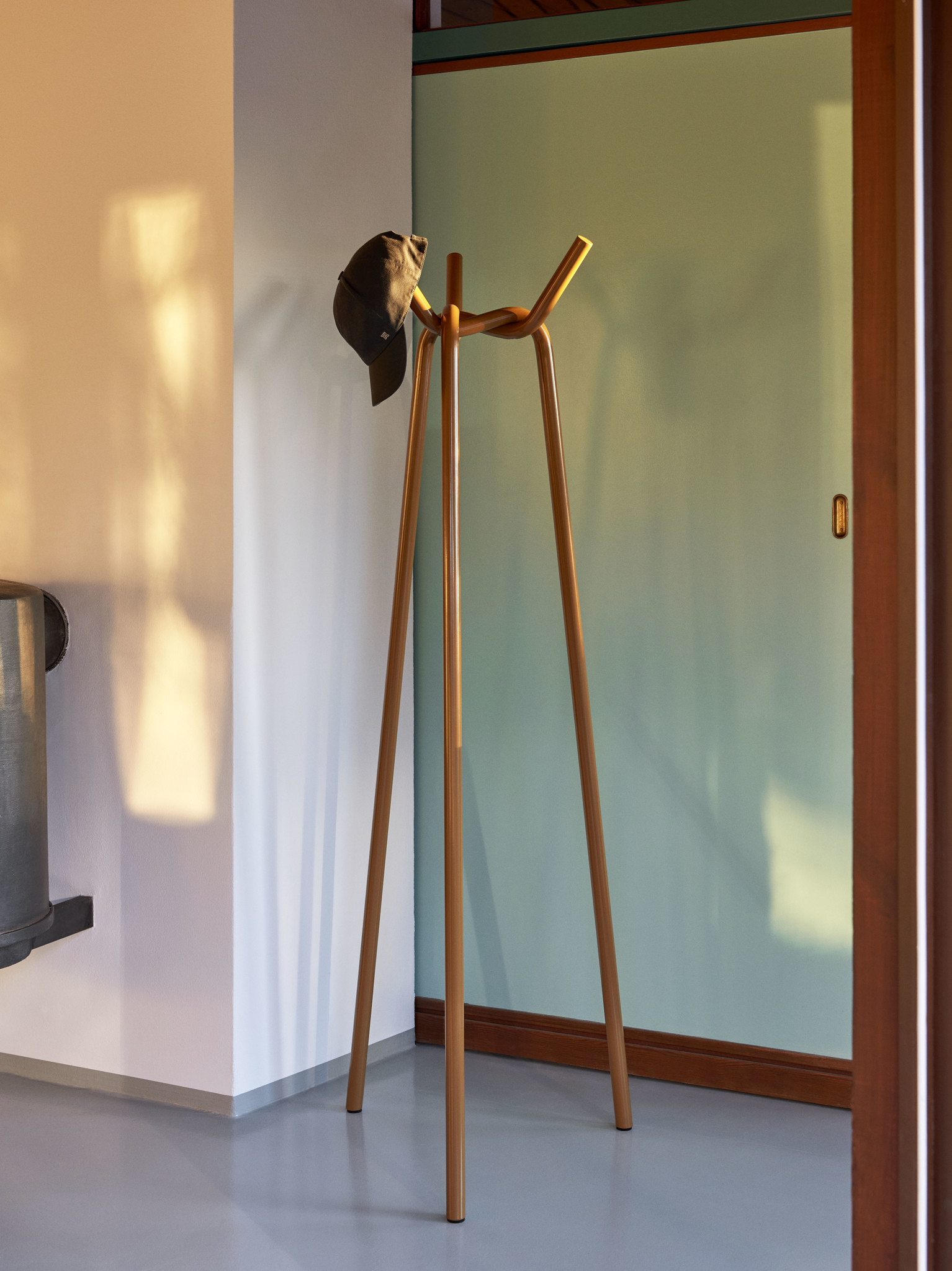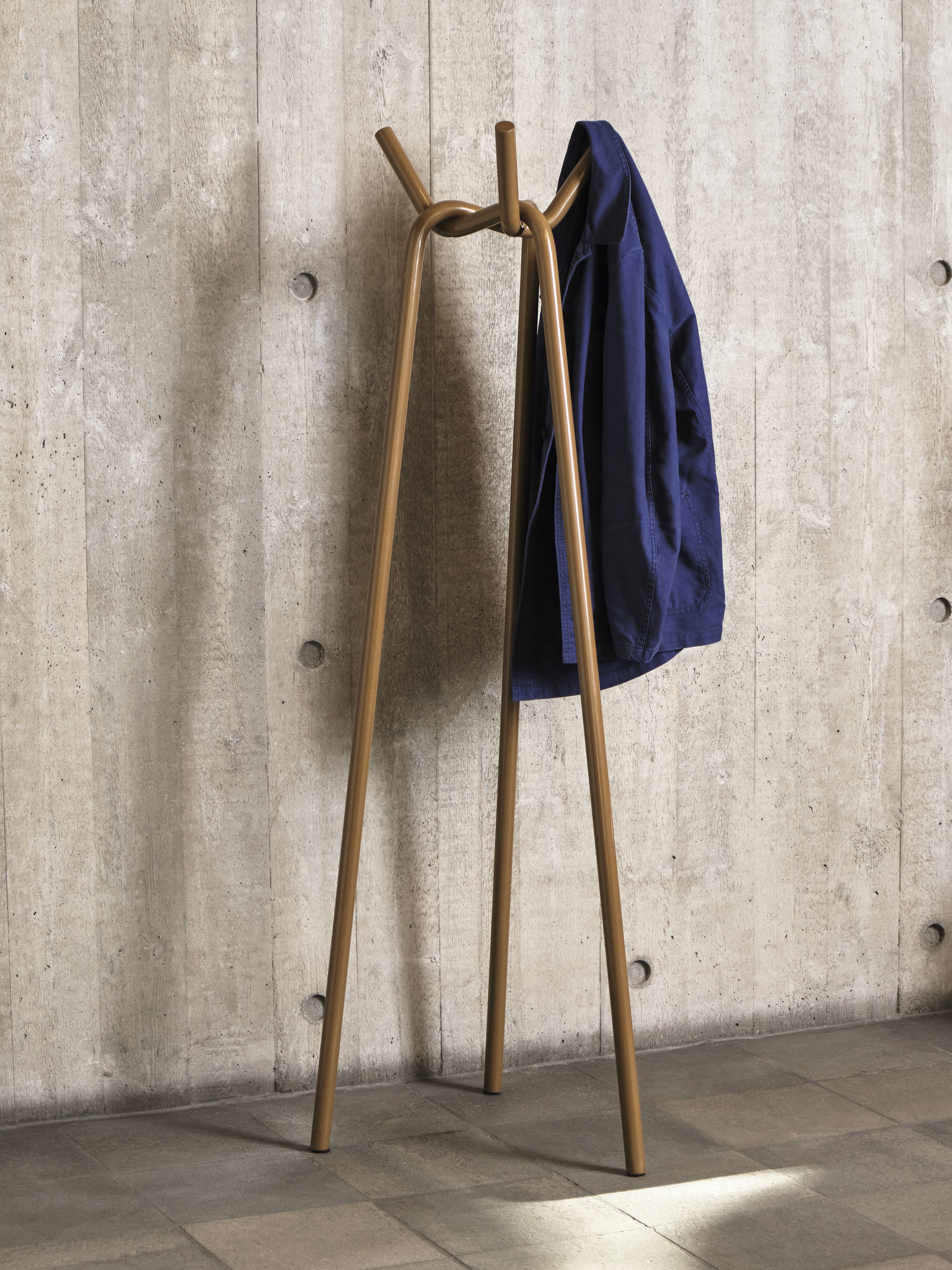 Knit coat rack by Jin Kuramoto
Japanese designer Jin Kuramoto values the process of repeated trial and error, prototyping in a studio full of inspiration. His work has won numerous international awards, including the Red Dot Award 'Best of the Best', and the iF Product Design Award. For HAY, Kuramoto has designed Knit.Knit is a simple and iconic coat rack with a distinctive sculptural design.
Inspired by the tactile experience of touching materials and the experimental processes of bending and knitting ropes and metal rods, Knit is developed from three interconnected metal pipes. The unique three-dimensional structure has a strong aesthetic presence. Knit can be used to add functionality and visual interest to any space.