New customers
Create an account to save your info for future purchases
Create an account
Registered customers
Log in if you have an account
Valerie_Objects New Collections
17 Sep 2021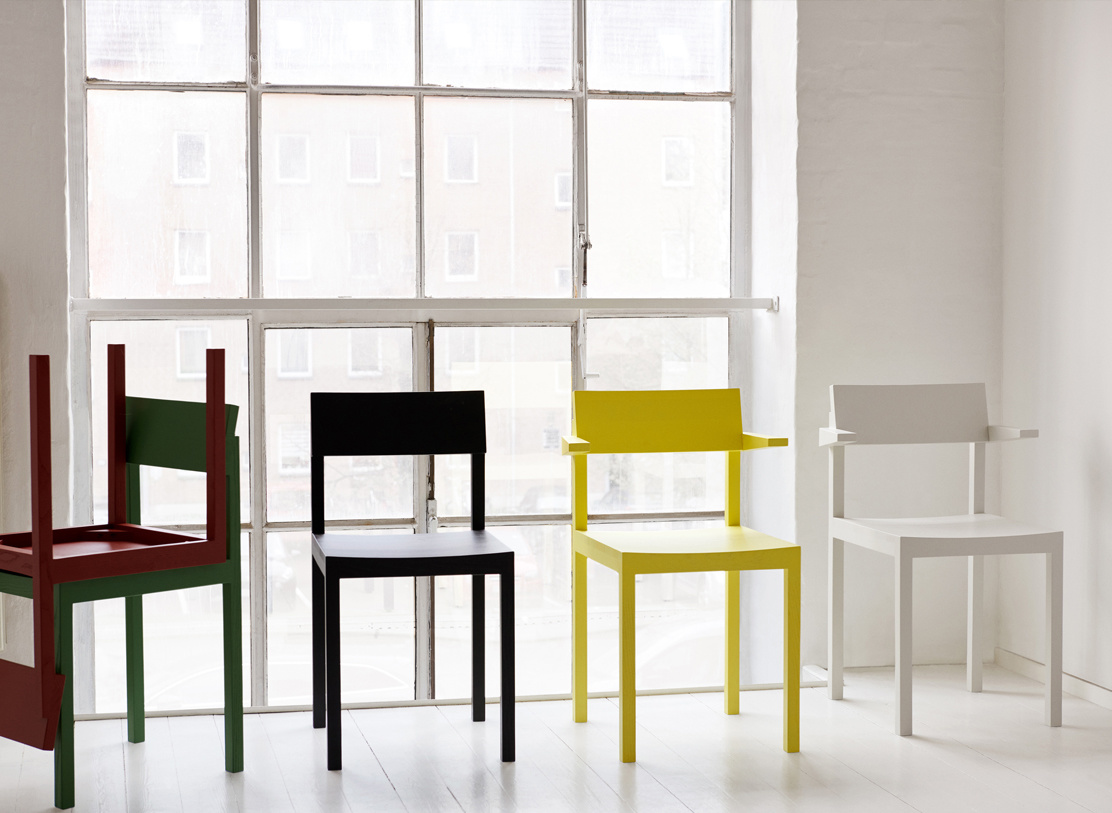 Valery_objects' new collections are based on experimentation. From introducing the Swiss-based design studio BIG-GAME to their collection, from challenging Muller van Severen to experiment with wood for the first time, up to inviting Maarten Baas to design an outdoor collection!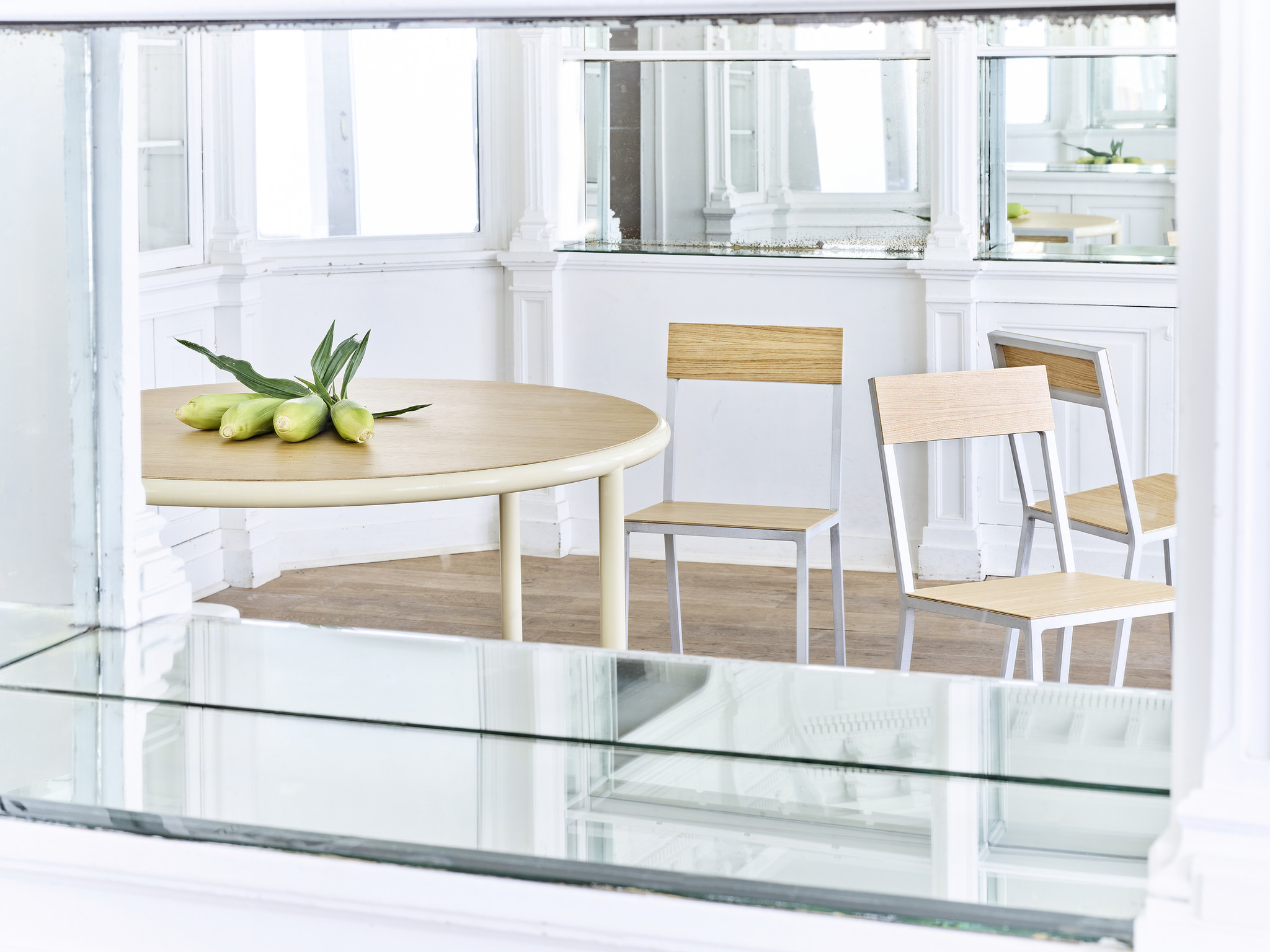 Muller van Severen's Alu chair in oak
Muller van Severen, today's most revered design couple in europe, recently surprised the world with a collection of wooden tables. Indeed, wood was a material unknown to their design practice. For more than a decade, fien muller and hannes van severen created high-end design objects using lesser-known materials such as polyethylene, enamel and lacquer. Anything but wood.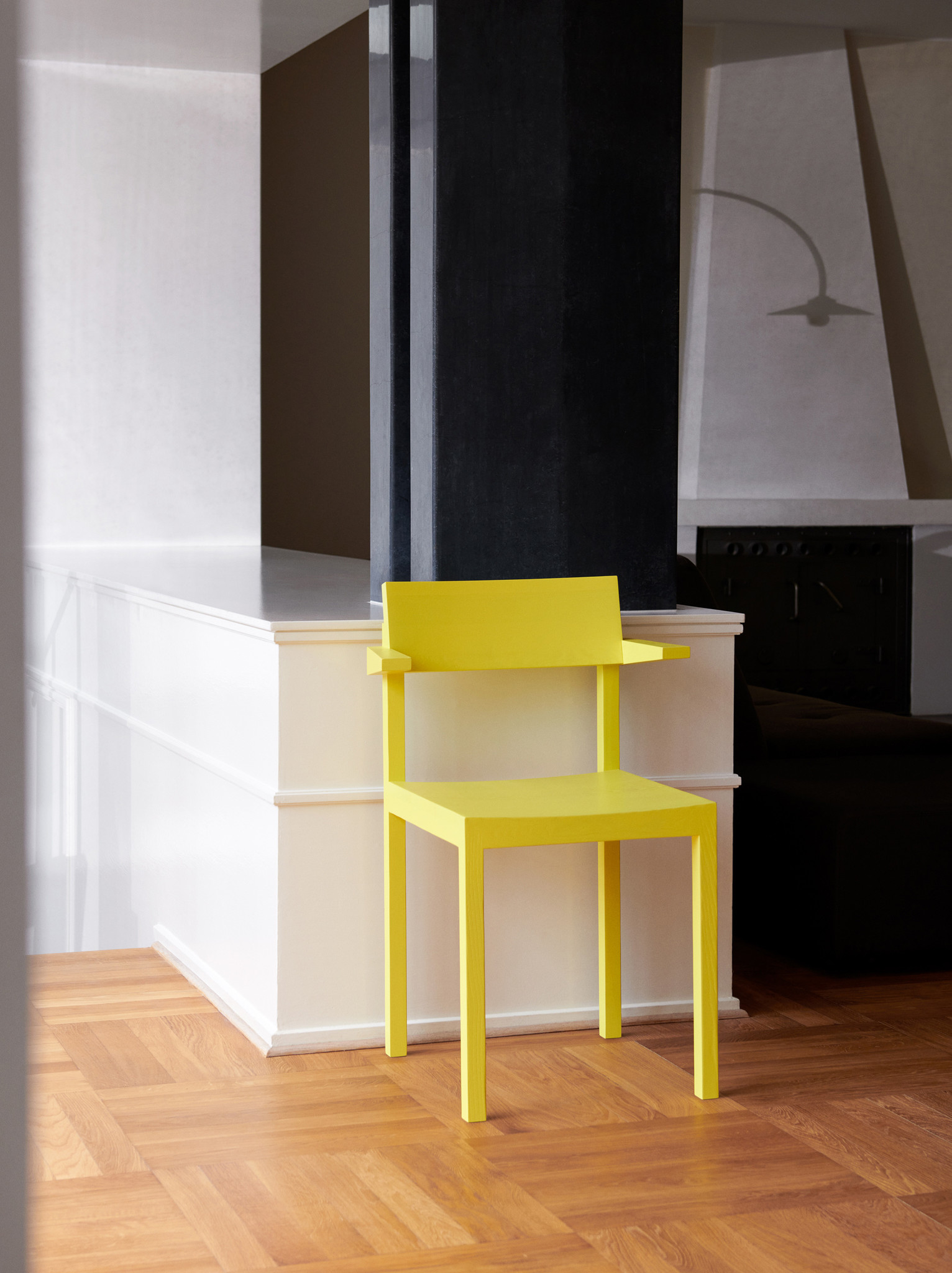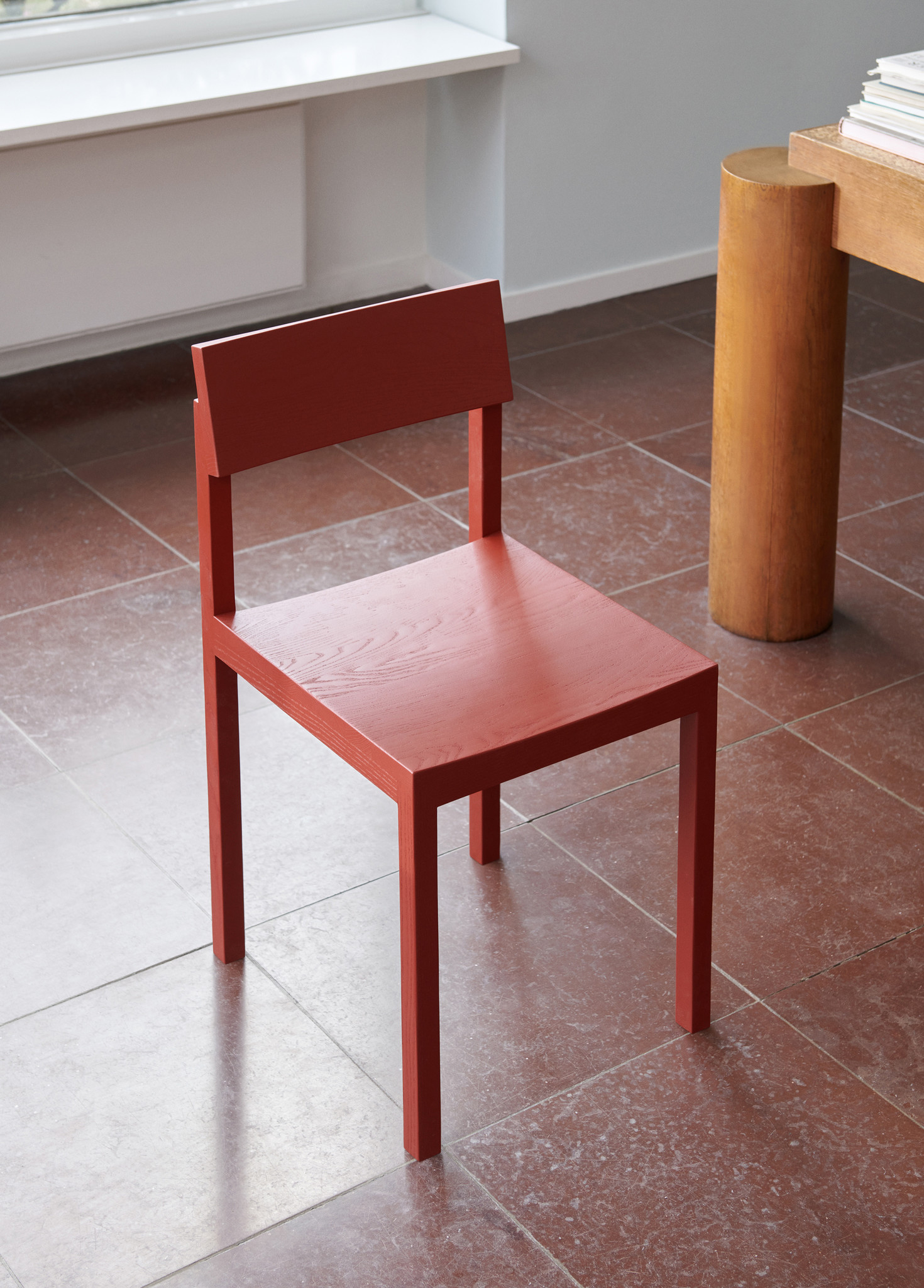 The clear line; Silent by Big-game

Augustin Scott de Martinville, Grégoire Jeanmonod and Elric Petit are big-game. The studio describes its work as simple, functional and optimistic.
'There's already so much noise and information in this world. we want to provide objects that evoke silence'.

The devil is in the details

To emphasize the visual quietness, an archetypical church chair was used as the starting point: a very straight design in sturdy ash wood with barely any diagonals. In other words, a very silent chair. Yet, the devil is in the details. To ensure modern comfort, big-game added slight curves in the back and the seat of the chair, as well as a version with armrests.
Creating design that lies in the middle between archetypical forms and contemporary minimalism, that is the core of big-game. La ligne clair — the clear line — acts as their leitmotiv. updating the old, one could say, by adding straighter lines, comfortable curves and a selection of fresh appealing colors to design items we are subconsciously familiar with.
COMING SOON!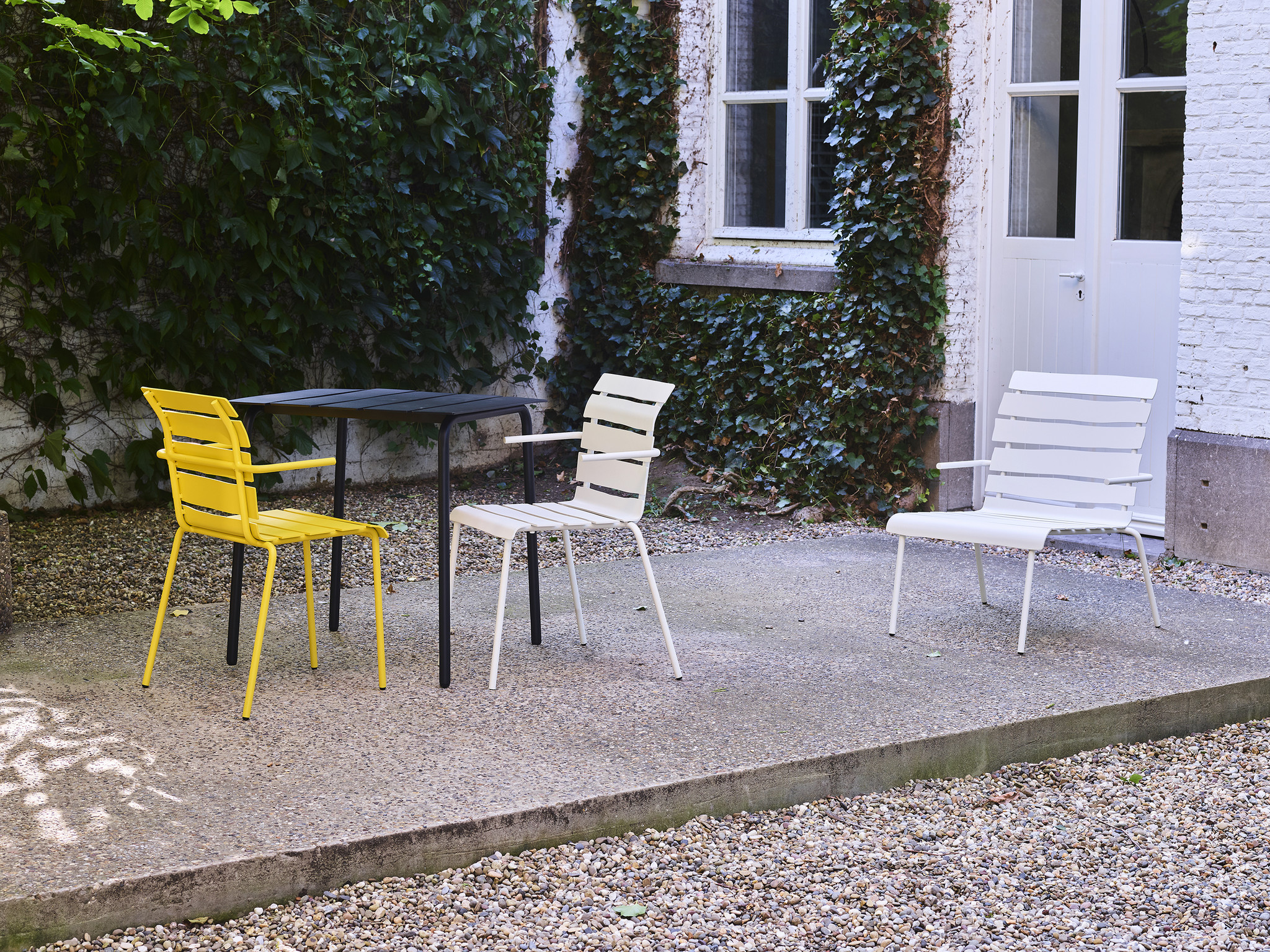 Freedom outdoors aligned by Maarten Baas

Maarten Baas is one of the most renowned european contemporary designers. His work reveals the inner child that's hidden somewhere deep inside all of us and the design community fiercely appreciates it.
Aligned, a collection of outdoor chairs and a table

After creating a myriad of tableware for valerie_objects, baas now designed a collection of outdoor chairs and a table. 'The starting point was similar to every object i create: making a fully functional design piece that looks like it has been sketched by hand', baas states.
And so, baas redefined the typical outdoor furniture consisting of metal frames and wooden slats by sketching the slats with a pencil on paper and then meticulously recreating them in real life. The result is very maarten baas: design that seems to be drawn by a child.
'Although the idea behind it might sound simple, the production is far from it', Baas says. 'Machines are really good at making straight lines. a crooked line is a lot more difficult'.
COMING SOON!