New customers
Create an account to save your info for future purchases
Create an account
Registered customers
Log in if you have an account
Visiting Vitra
06 Nov 2023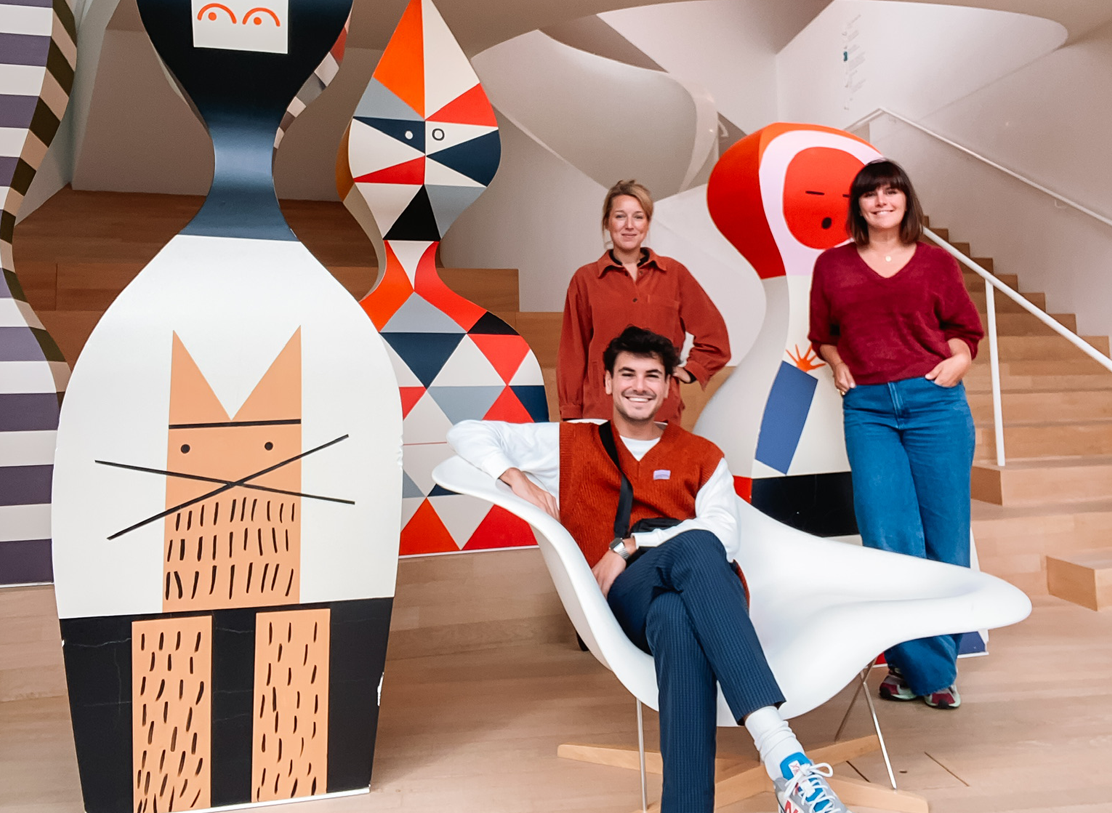 Some time ago, Nick and I were invited to visit the Vitra campus in Weil-am-Rhein. Accompanied by Jolien, our sales contact and a fellow design enthusiast, we eagerly set off on a memorable adventure. Although this wasn't my first visit, I never get bored of this place! The Vitra campus offered us several days full of inspiration, beautiful architecture, delicious food and good vibes!
Love, Kelly

Thursday: The Journey Begins

Our journey began with a road trip from Brussels to Weil-am-Rhein, a roughly six-hour drive. The Vitra Campus is strategically located at the confluence of three European countries: Germany, Switzerland, and France. Before setting out, we watched a Vitra Session at the Vitra headquarters in Diegem. This session shed light on the remarkable relationship between the designer couple Charles and Ray Eames and the iconic furniture manufacturer Vitra, which was founded by the Fehlbaum family in 1950. A must-see for anyone passionate about design history: Vitra Session Eames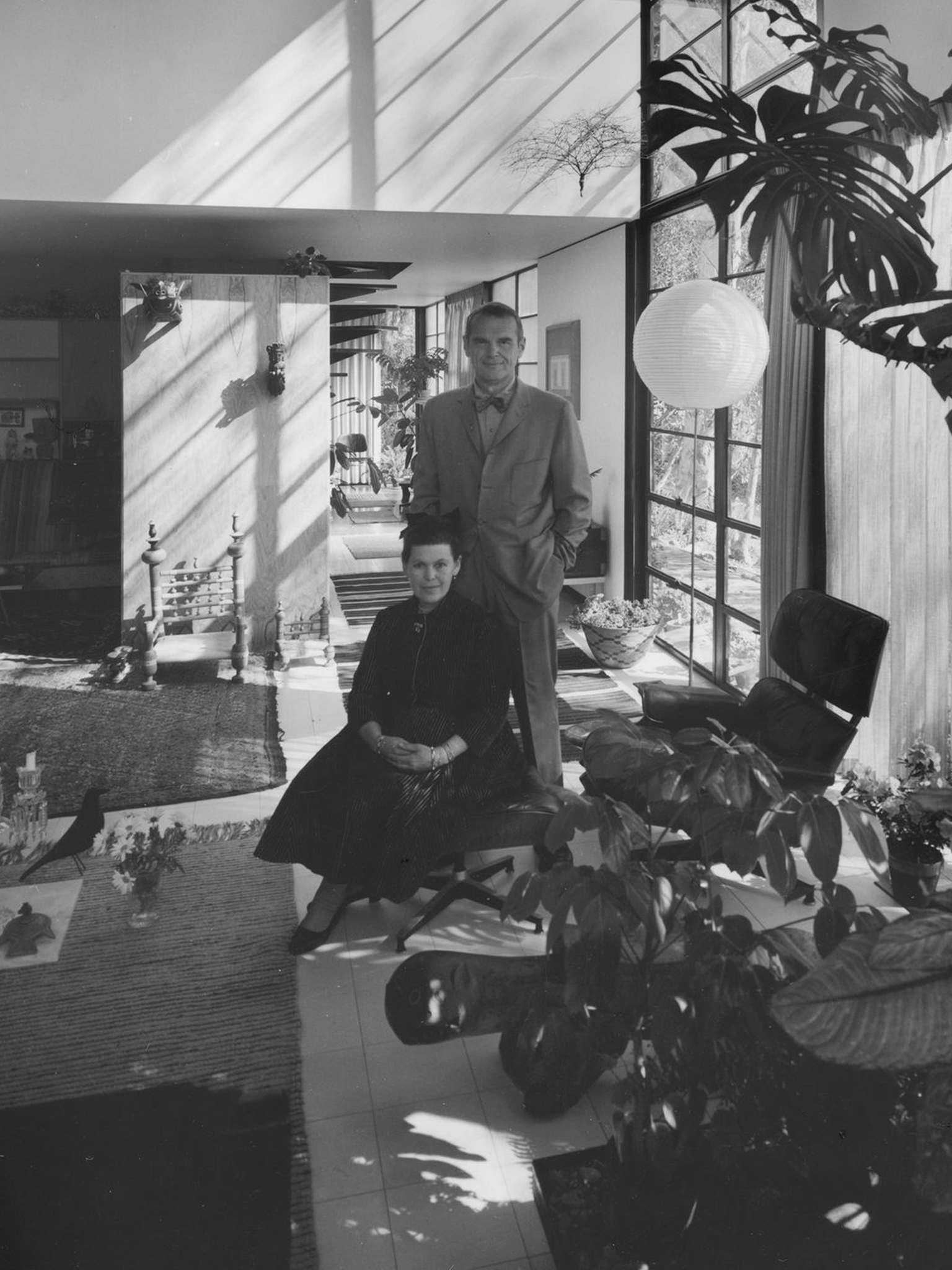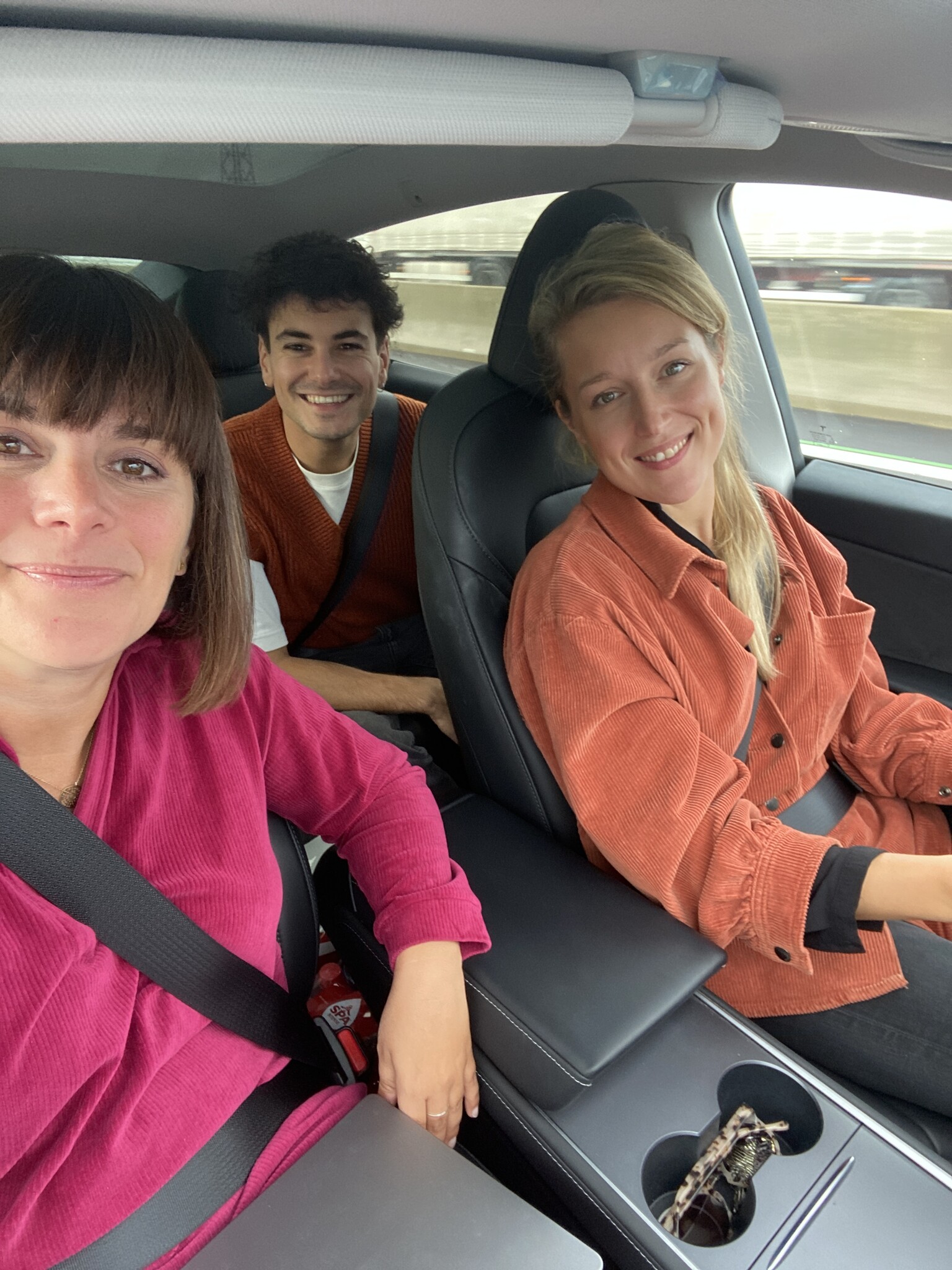 After arriving in the evening, we enjoyed a delightful dinner, eagerly looking forward the upcoming days. 

Friday: A Day of Design Delights

Our first full day kicked off with a visit to the Home Showroom, a space where workshops are held for Vitra staff and retailers. Here, you can find a curated selection of Artek and Vitra pieces. I loved the striking contrast between a black-and-white Artek armchair and a vibrant blue wall.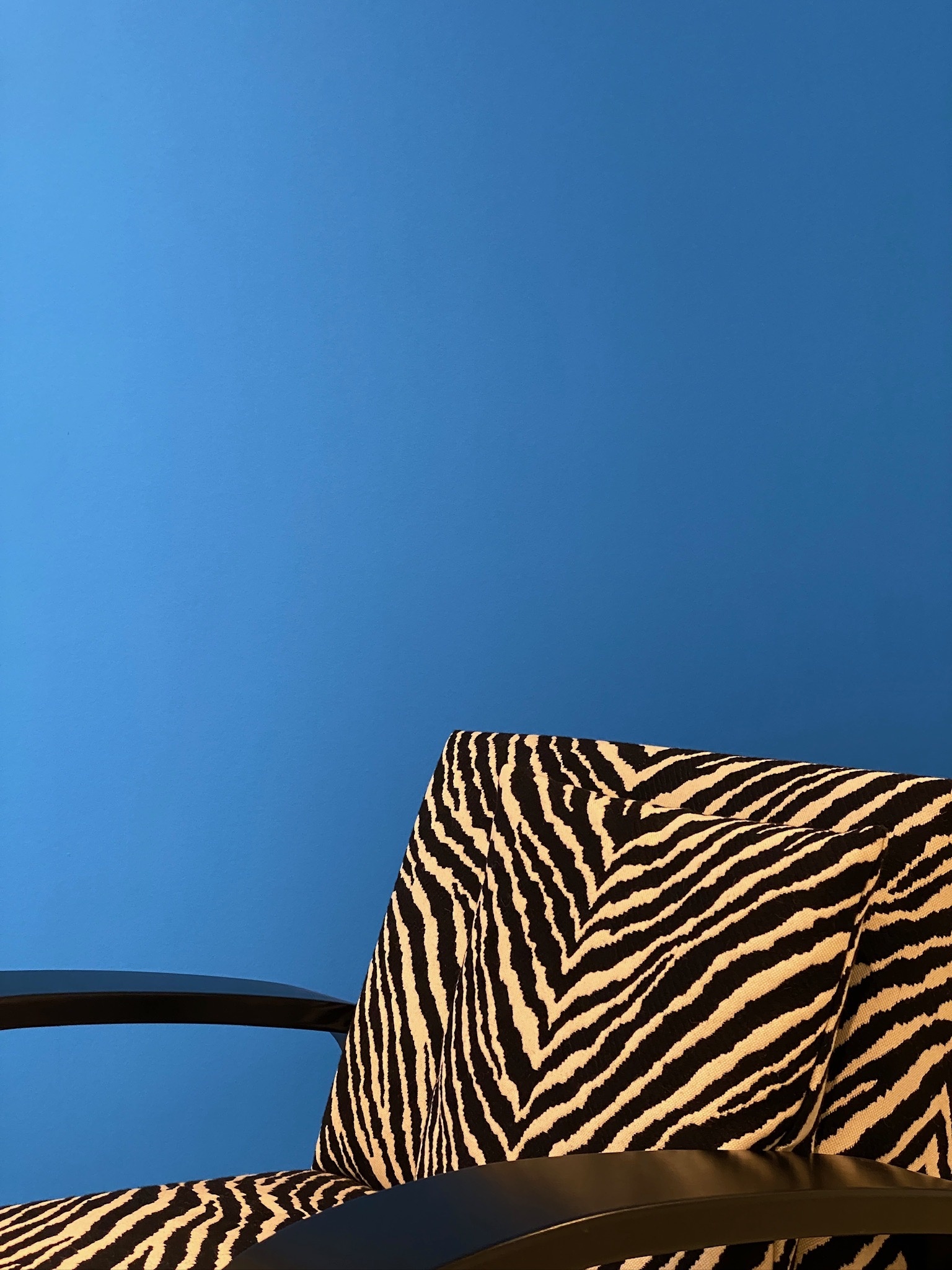 Next on our agenda was a production tour, where we could peek behind the scenes at the Eames Aluminium production and testing centre. Witnessing the assembly and testing of office chairs and other pieces is not only fascinating but also very impressive.
We then headed to Villa Haeger, an old villa located on the Vitra Campus, fully furnished with Vitra and Artek furniture and accessories. It beautifully shows the seamless integration of design into everyday living.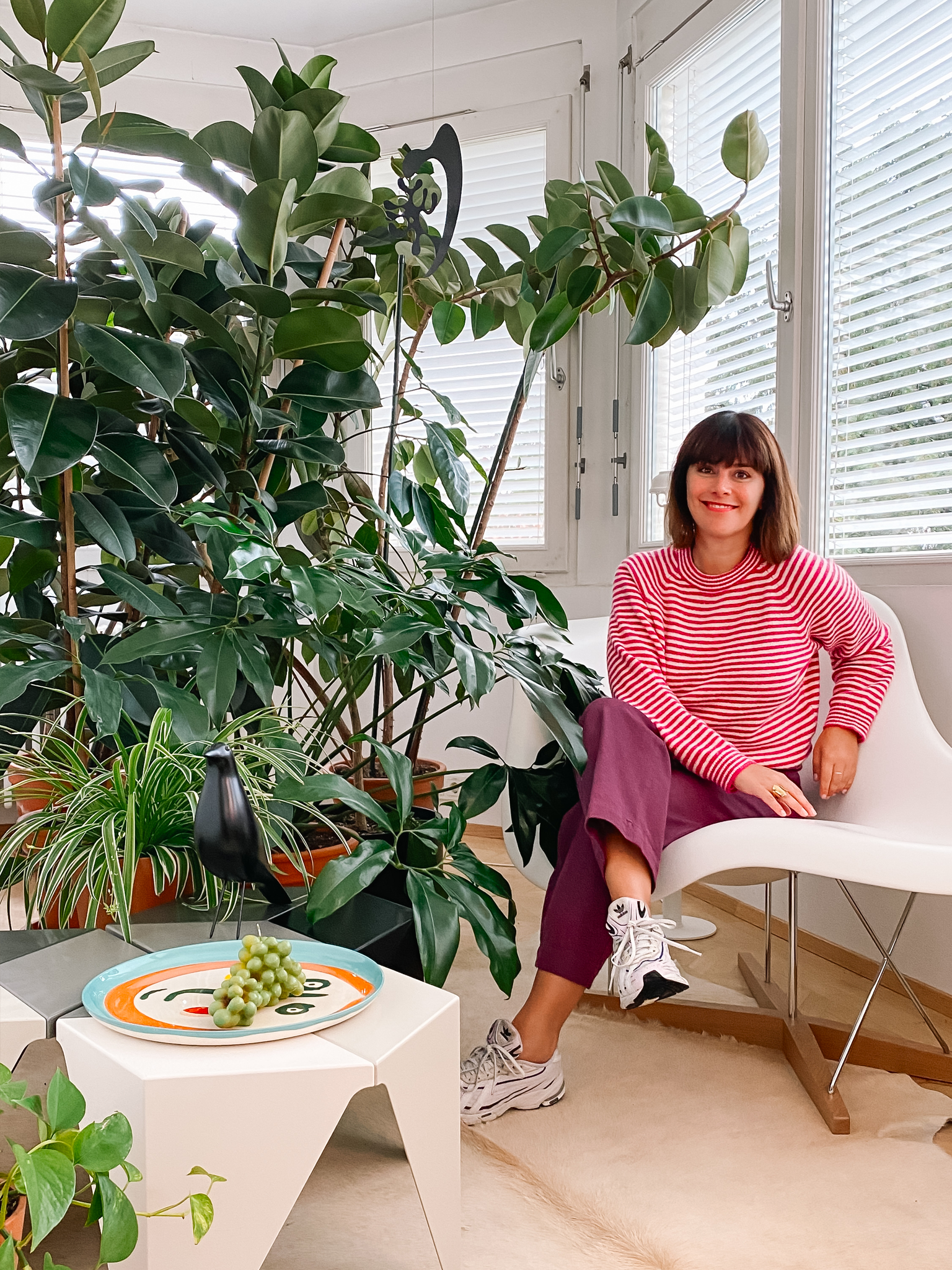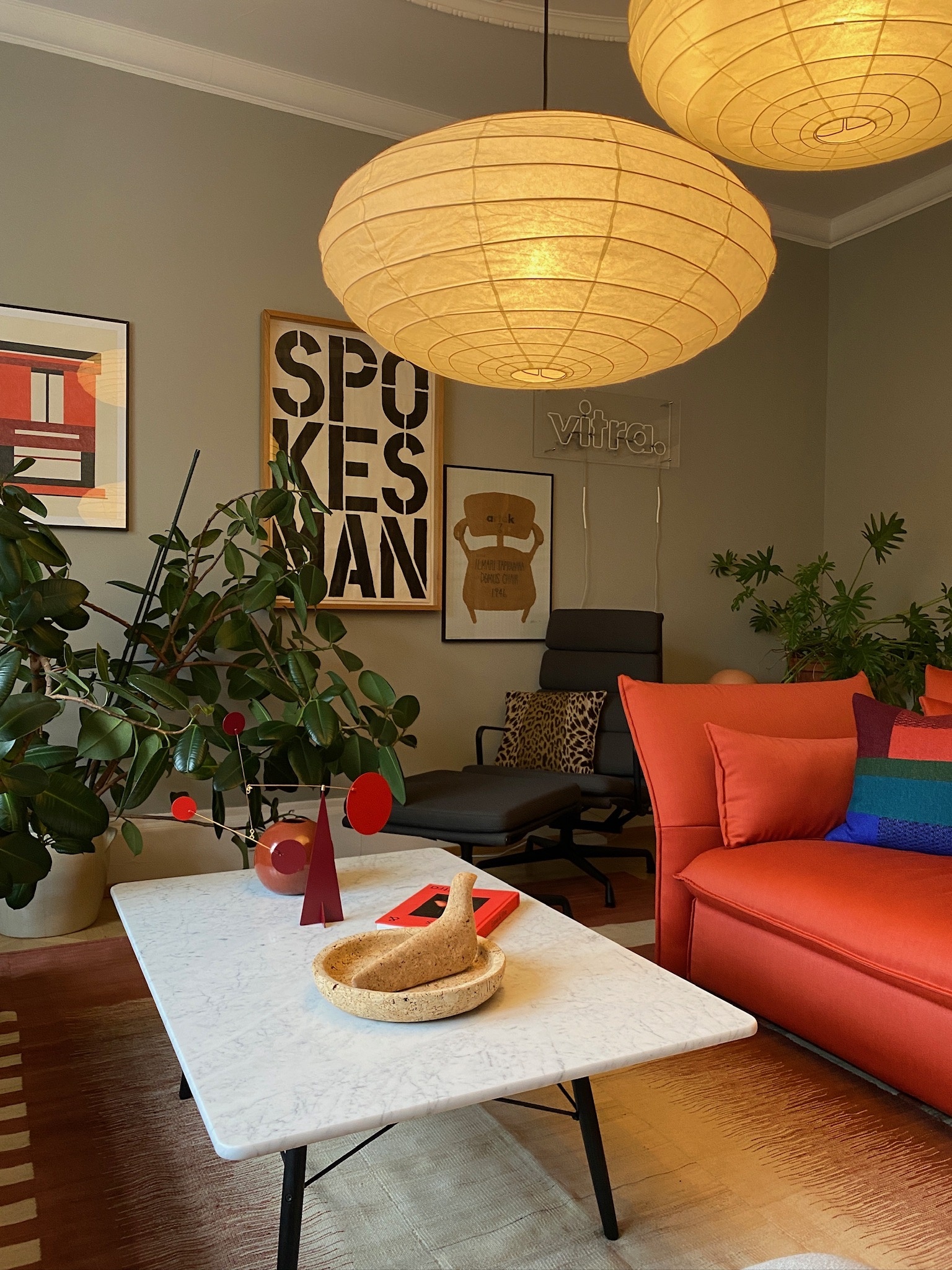 Lunch was a delight at the Depot Deli, where we enjoyed delicious dishes, dessert included of course!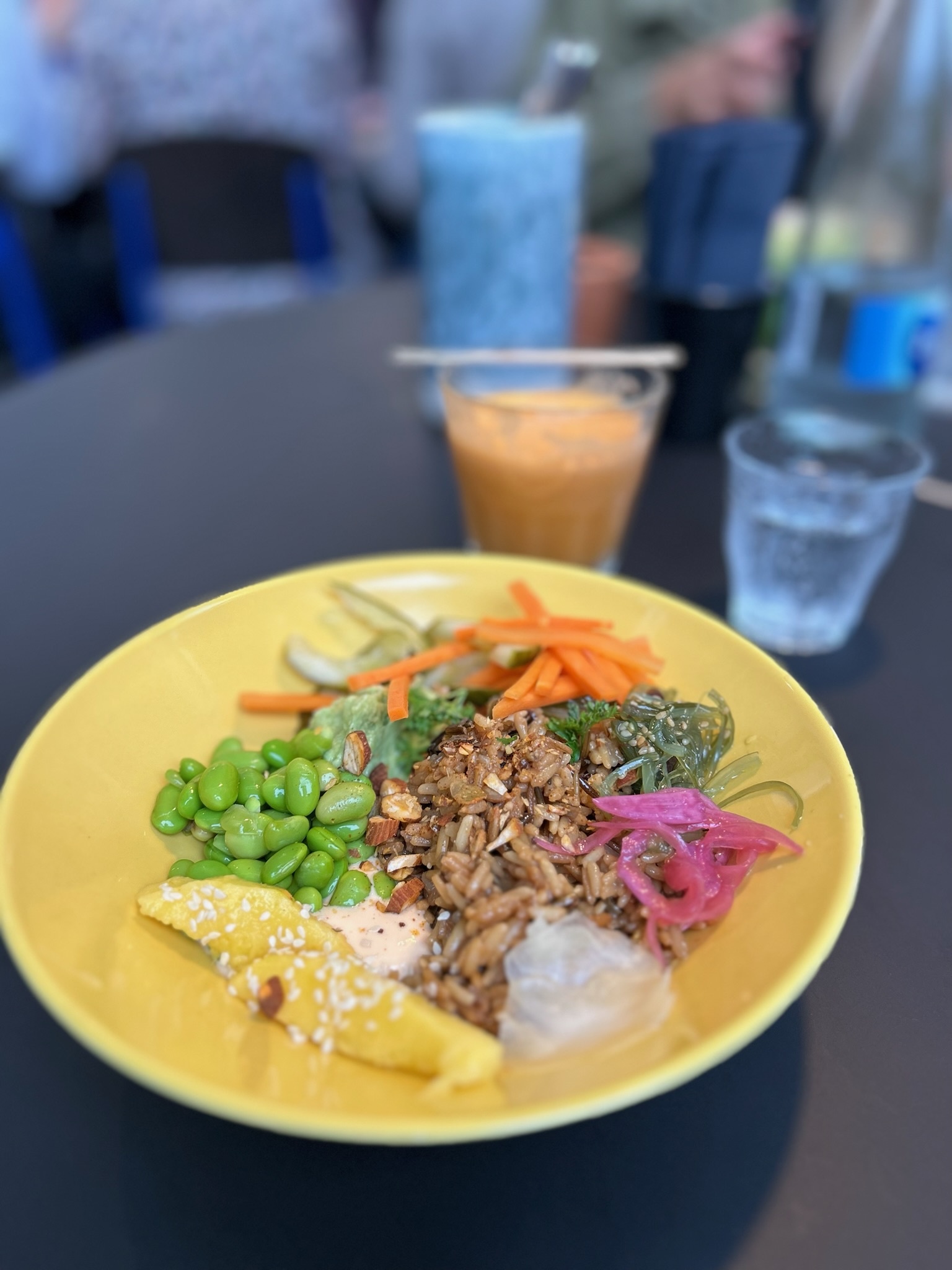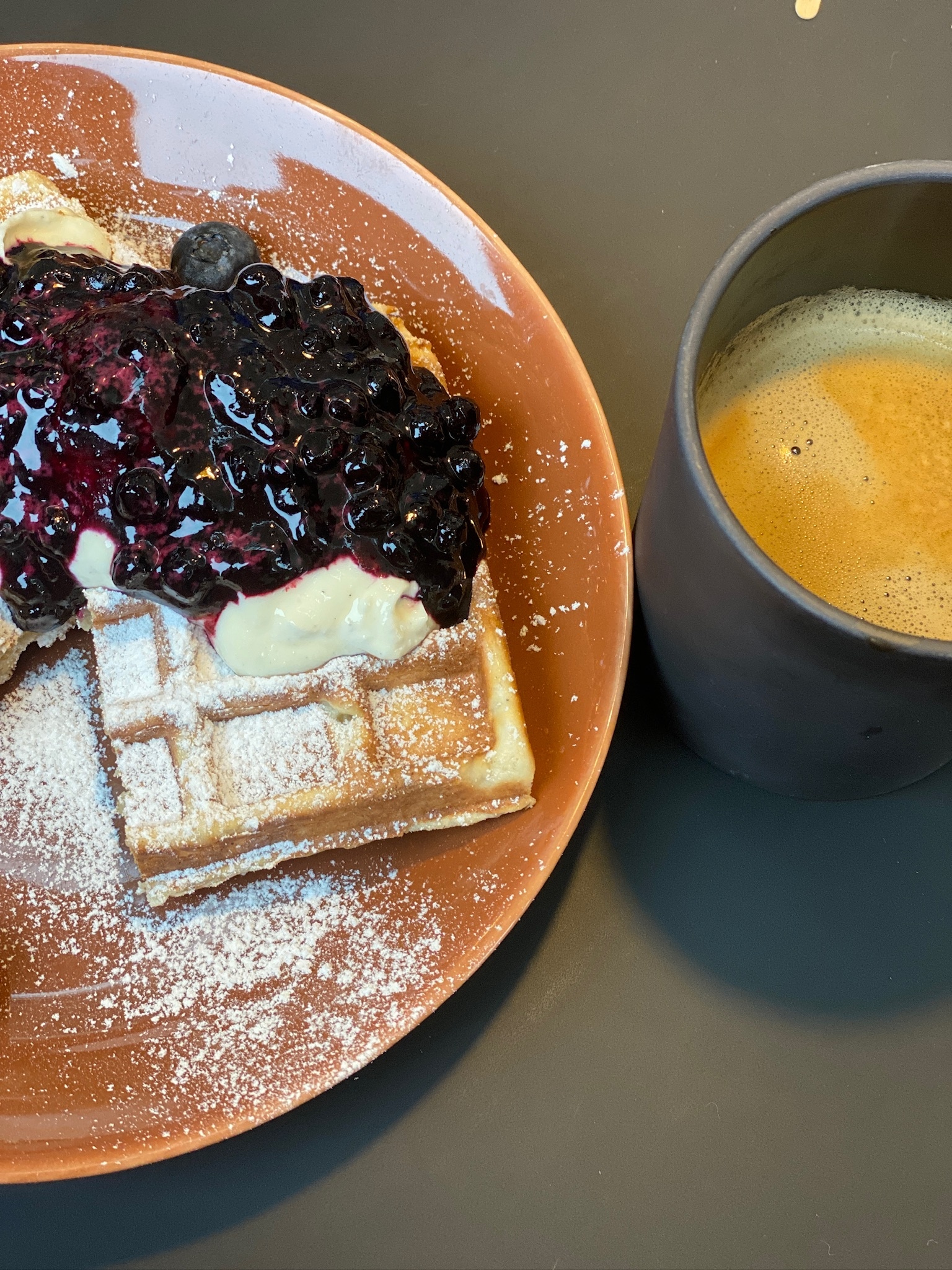 In the afternoon, we embarked on a guided Architecture tour, exploring the Vitra Campus with its various production halls, exhibition areas, restaurants, archives, parks and more. What makes the Vitra Campus truly exceptional is its collection of works by contemporary architects, including luminaries like Frank Gehry, Zaha Hadid, Tadao Ando, Jean Prouvé, and Jasper Morrison, to name just a few. 
 

Saturday: More Design Magic

Our trip continued on Saturday with a visit to the Oudolf Garden, a place where I'd love to transplant to my own home. Designed by Dutch designer Piet Oudolf, this garden was a recent addition to the Vitra Campus, planted in 2020. The artfully composed wilderness of the garden was just breathtaking, even on a cloudy day.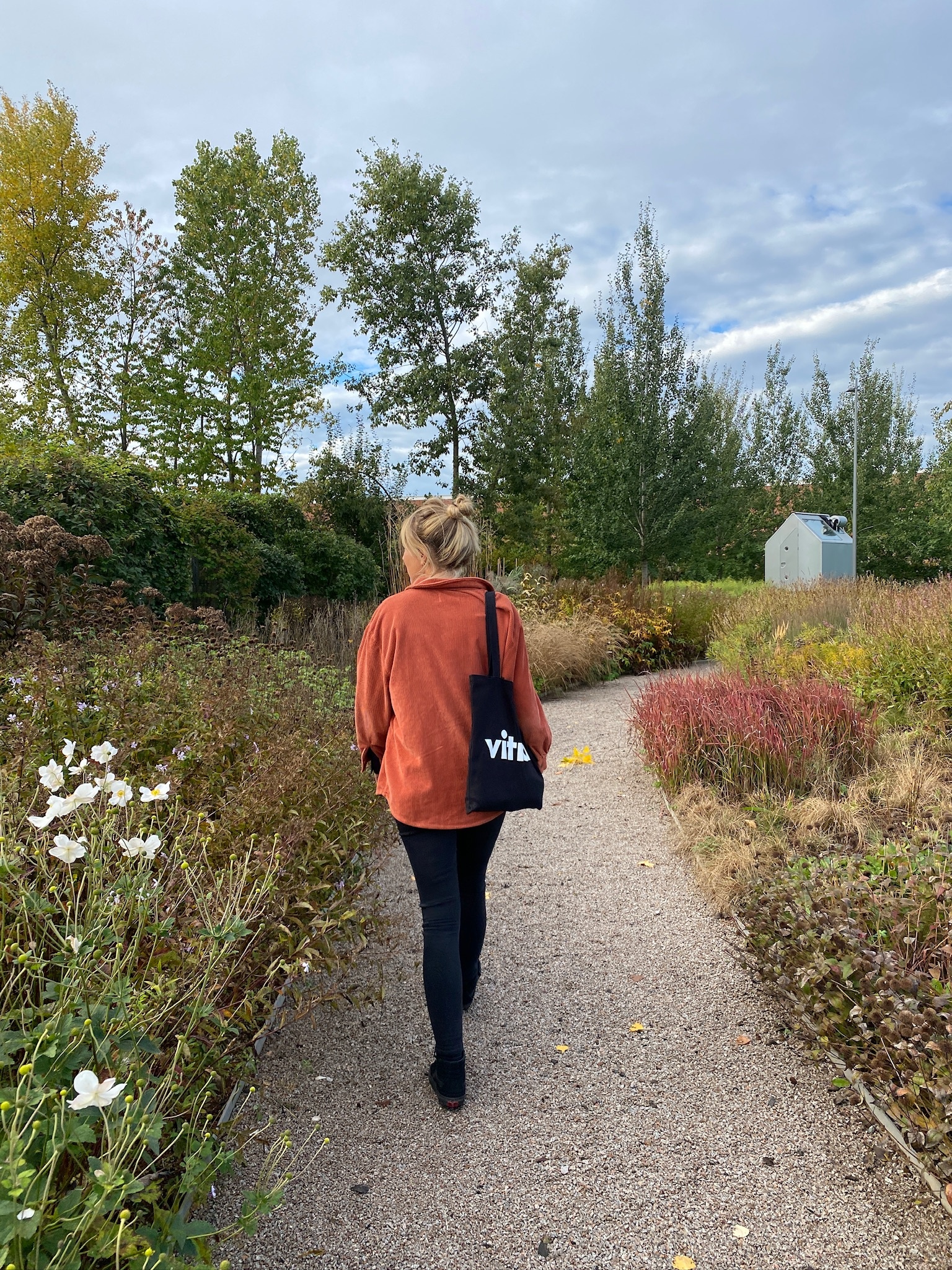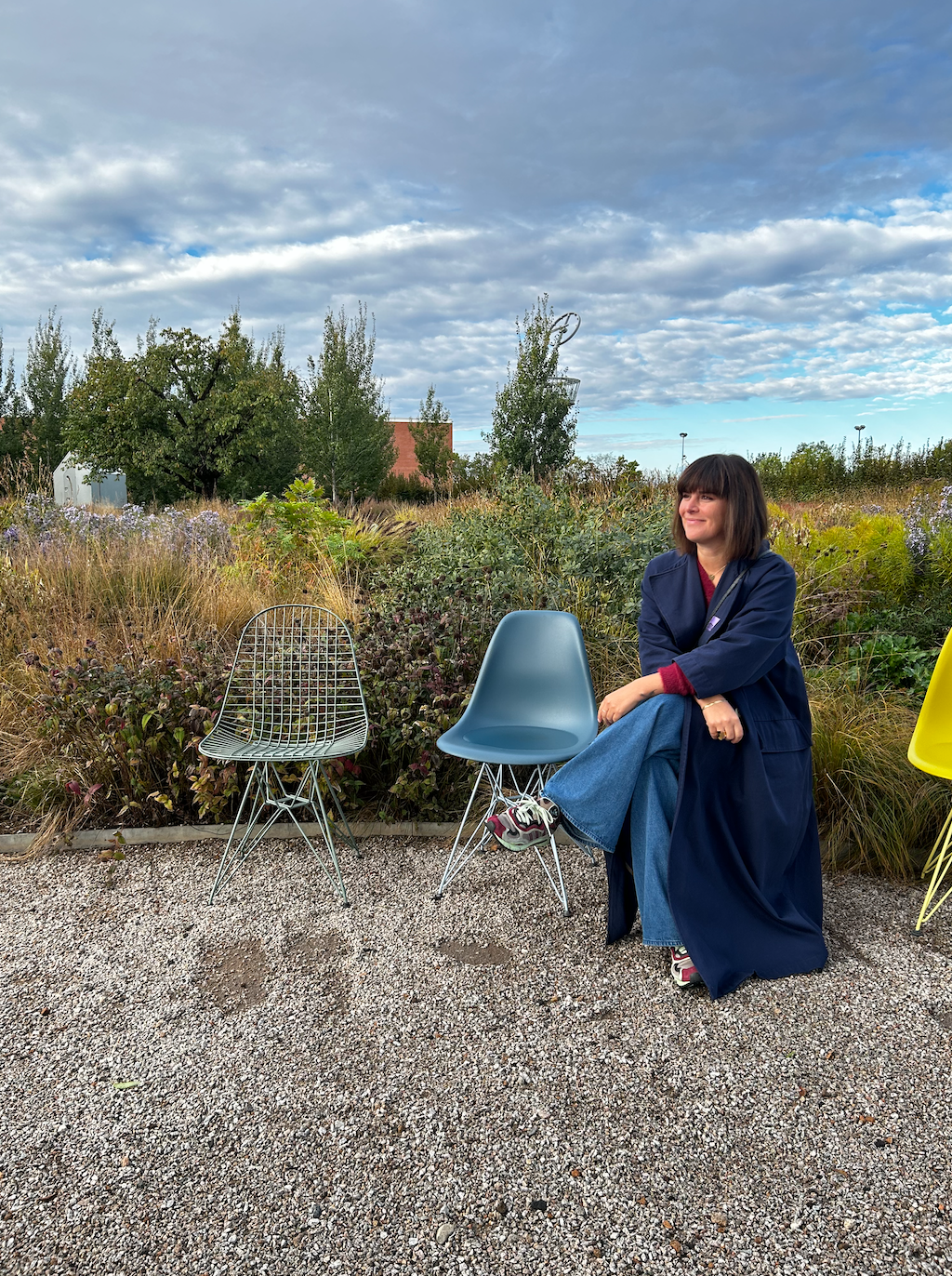 Our next stop was the Schaudepot, a stunning building housing part of the collection of the Vitra Design Museum. With over 7000 pieces of furniture, more than 1000 lighting objects, and numerous archives, this museum boasts one of the most significant holdings of furniture design globally. We were fortunate to catch the "Colour Rush!" exhibition by Sabine Marcelis. And you know how much I love colour, so I'm extremely happy to have visit the exhibition!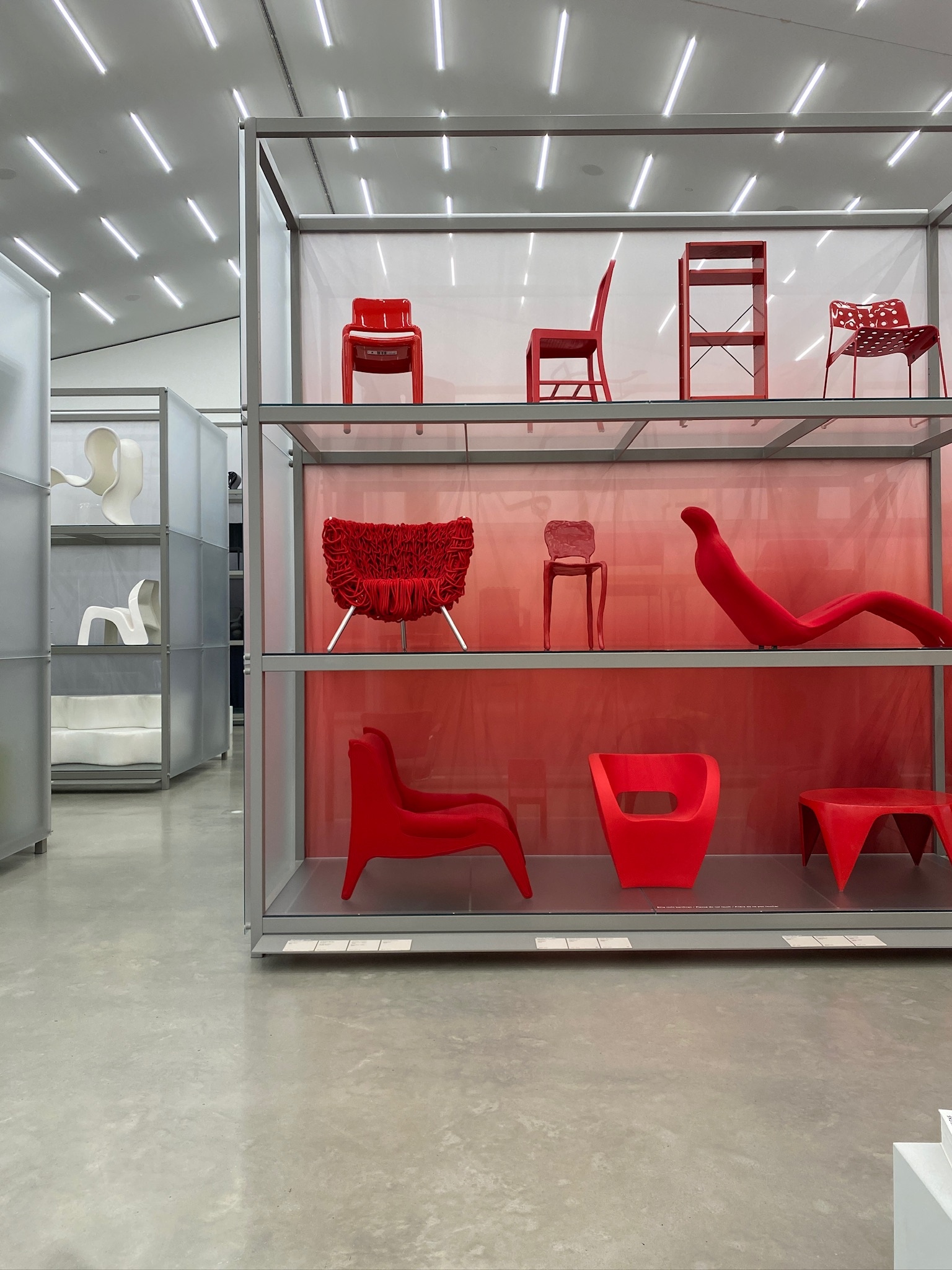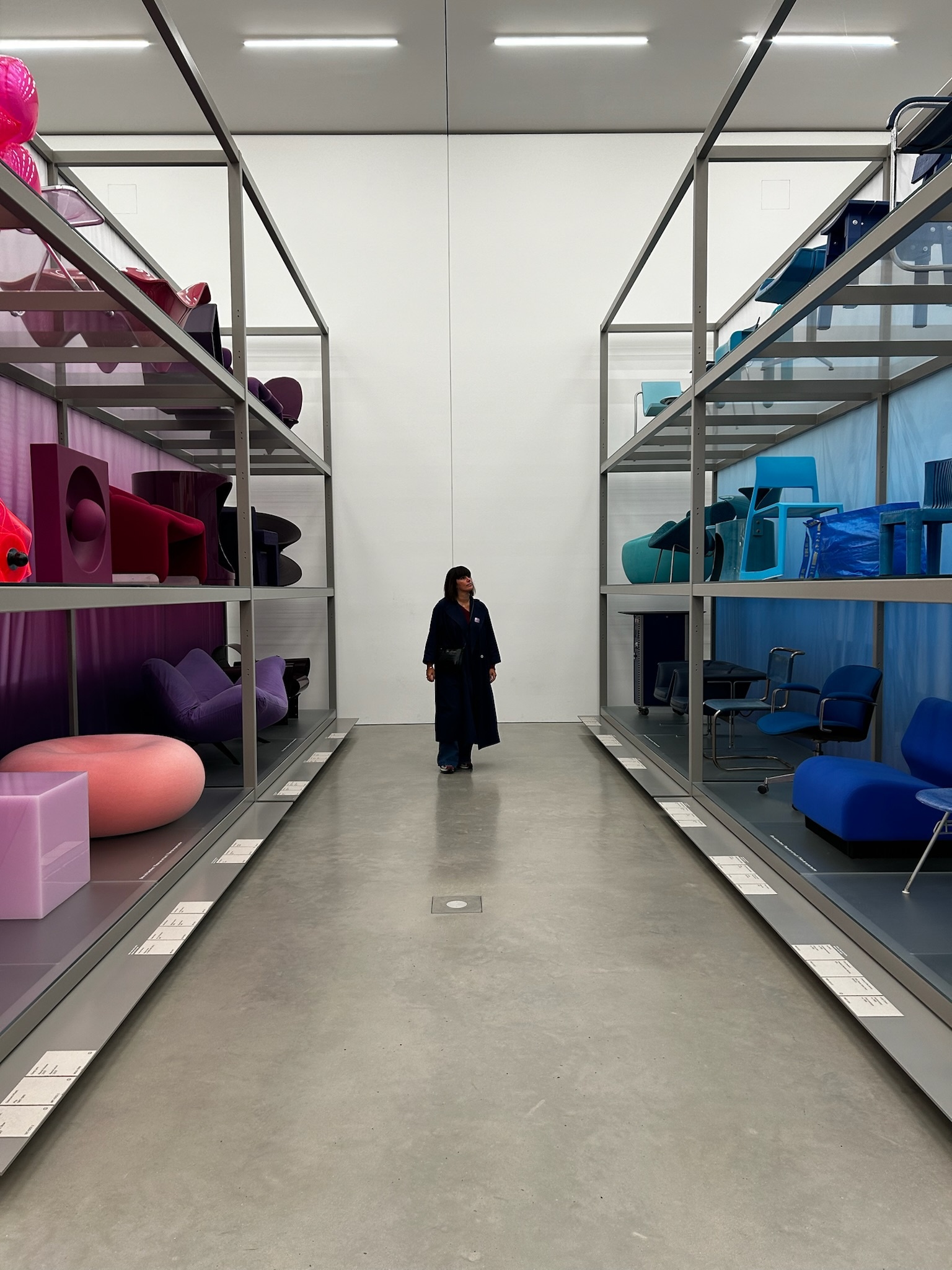 Additionally, we were treated to the newly opened exhibition 'Iwan Baan: Moments in Architecture'
 Our visit came to a perfect end with a visit to my personal favourite, the Vitra Haus. As Vitra's flagship store, it's a treasure trove of inspiration, housing the Vitra Home Collection. The Vitra Haus allows visitors to explore various furniture arrangements in different design styles, featuring both classic Vitra pieces and the latest contemporary designs. It's a place where I leave truly inspired. Everytime again.