New customers
Create an account to save your info for future purchases
Create an account
Registered customers
Log in if you have an account
How to create a stylish home office?
21 Mar 2020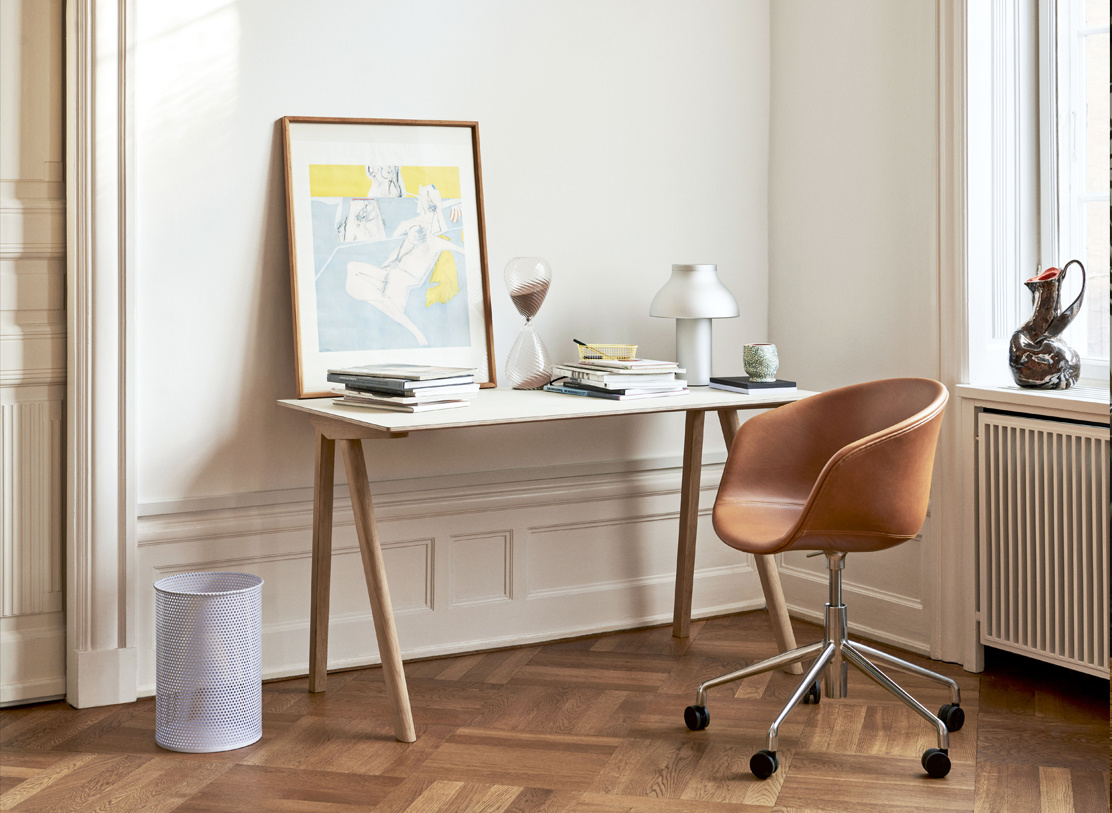 If you'd like to create a home office where you feel at ease and productive, read on for lots of tips & tricks on how to get it right. 
Location

The first thing to think about is where you are going to install your office? Choose the location that suits best your working style and consider the nature of your work, as well the needs of the people you live with.
If your work requires tranquility and privacy, a separated space is most appropriate. On the other hand, if you are working from home while keeping an eye on children, you may need your workspace in the living area. Or, if you simply don't have the space elsewhere, a corner of a bedroom or living space can do the trick!

Your home office should be a place that stimulates your creativity and allows you to get down to business.

In this image: Mingle table / Herman chair / Collect lamp / Punctual shelf

Colours & Materials

Should your workspace stimulate your creativity or rather bring peace? Colour is a powerful psychological tool that can affect the way we feel and how we perceive things. Choose the color or shade that best suits you and your activity.
 Productivity boost: Blue stimulates the mind, leading to more productivity. It is perfect for completing administrative tasks or projects that require maximum focus.


 Creativity: Are you required to 'think out of the box'? Yellow helps to get the creative juices flowing as it stimulates your ego and spirits, and makes you more optimistic!


 Harmonising: Green is all about balance, calmness, and reassurance. Use green if you are at your best in a calm working environment.


 Physical: Red gets your heart pumping and raises your pulse. The colour provides a feeling of extreme and courage and is great if you're not easily phased being in high-stress situations or when you have a job that requires a lot of physical exertion


 Neutral: you can't go wrong with a monochrome colour scheme, using colours such as white, ivory, grey and beige. These colours do not distract and can be perfectly combined with accent colours (think accessories) for vitality and energy.
Once you've decided on your overal colour scheme you can start adding materials and textures. Think of 'warm' materials such as wood, linoleum, leather and fabric. Also keep the already existing colours and furniture in the room in mind, so mix & match a small selection of materials with your colours scheme and you have a mood board to work with!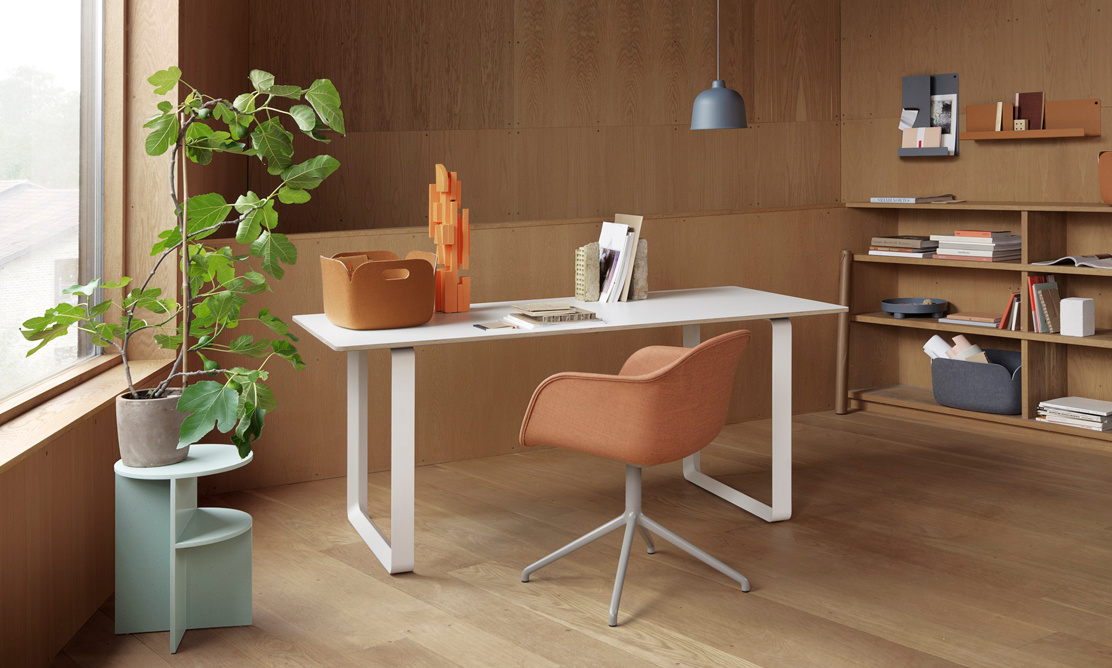 In this image: 70/70 table / Fiber chair / Restore basket / Halves side table


Desk & Chair

Invest in the best desk and office chair you can get for your budget and choose furniture that serves your purpose.
Define how much space you have available in the room and how much desktop space you require. Do you need to be able to just put your laptop or computer, or do you need space to take notes, sketch or sort files?
Match your chair to the rest of the room's furniture, rather than using a more typical office chair. Don't compromise on a good chair, and go for a well-designed, ergonomically-correct chair. You don't want to end up feeling sore and having back aches at the end of the day!
And don't forget to use the mood board you've created to decide on the finishes of your furniture.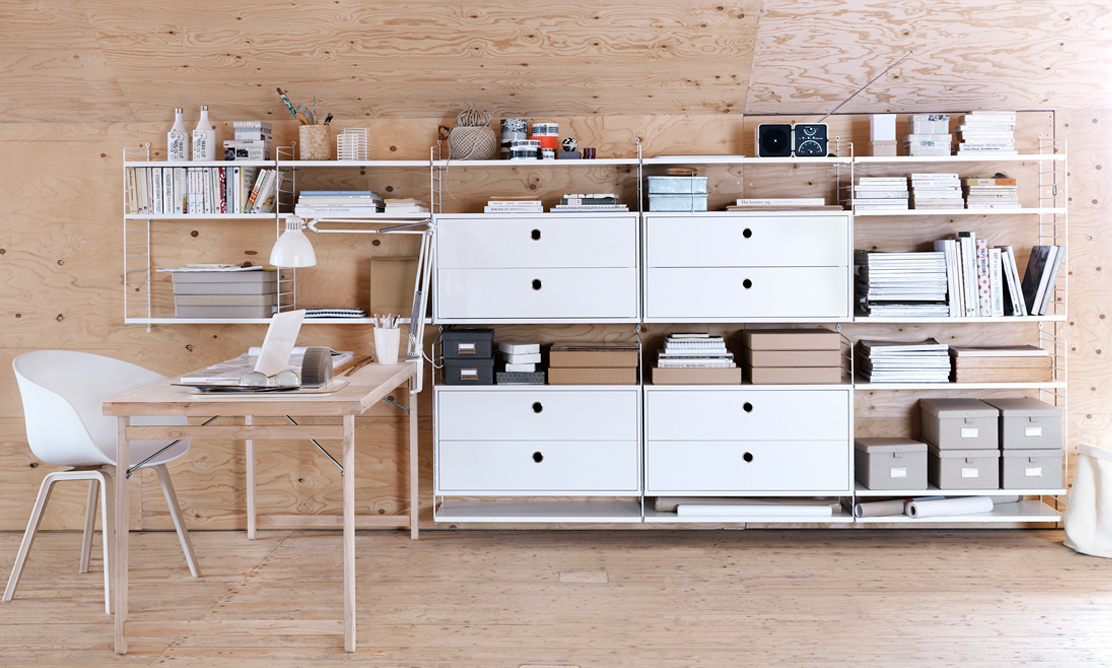 In this image: String shelves
Storage

A well organised work space is essential for productivity, you will want to make sure that the space is as tidy as possible. A tidy desk is a tidy mind!
Think about what storage do you need? If you are mostly working in the cloud, a small shelf might do it. Do you have lots of paperwork or need to store a printer or other office accessories, you'll probably need more storage space.
To create a spacious look, opt for open shelving (if you are neat enough)
If your home office sits anywhere but in a designated room, go for closed storage furniture
Want to maximise the available space? Look for adaptable and modular storage systems that can grow and be altered.
Prefer a more personal and original solution? Then you might consider to have bespoke furniture designed for you according your wishes and needs.  


Contact us for more info about our design service: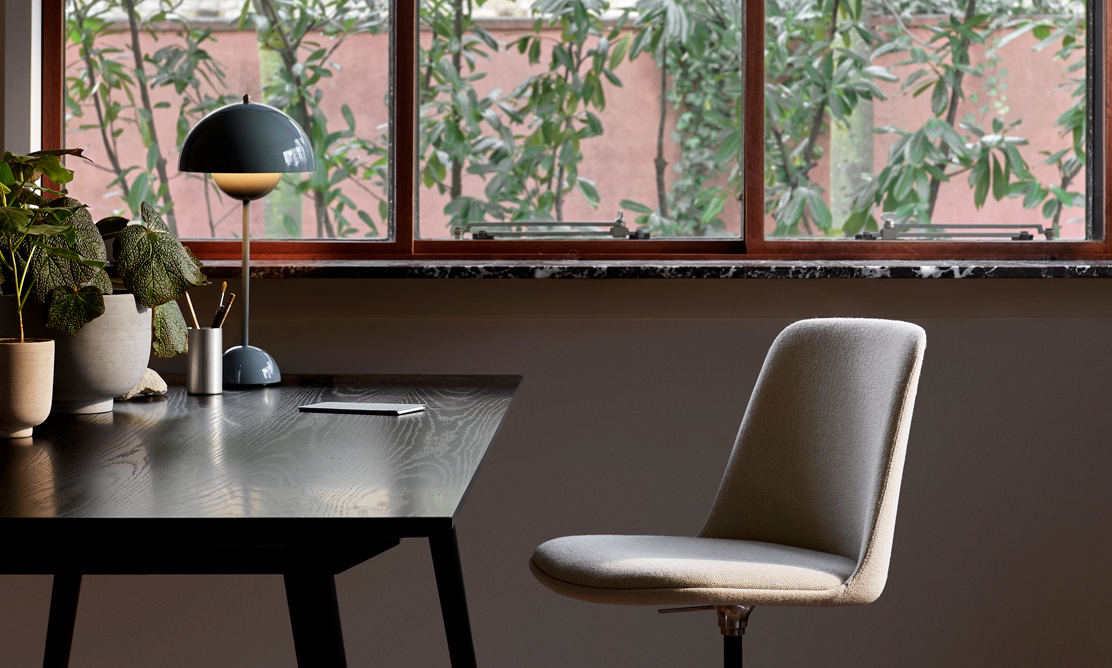 In this image: Palette desk / Flowerpot table lamp / Catch chair
Lighting

Good lighting is essential. You want as much natural daylight as possible and allow the natural light in the room to blend in with your selected furniture. Position your desk close to the window to benefit from as much daylight as possible but avoid glare. Also pay attention how daylight can fall on your computer screen because reflections on the screen can be very disturbing.
Set up the right ambience in your home office by using soft general lighting. A high-quality desk lamp is a must-have for late nights or cloudy days.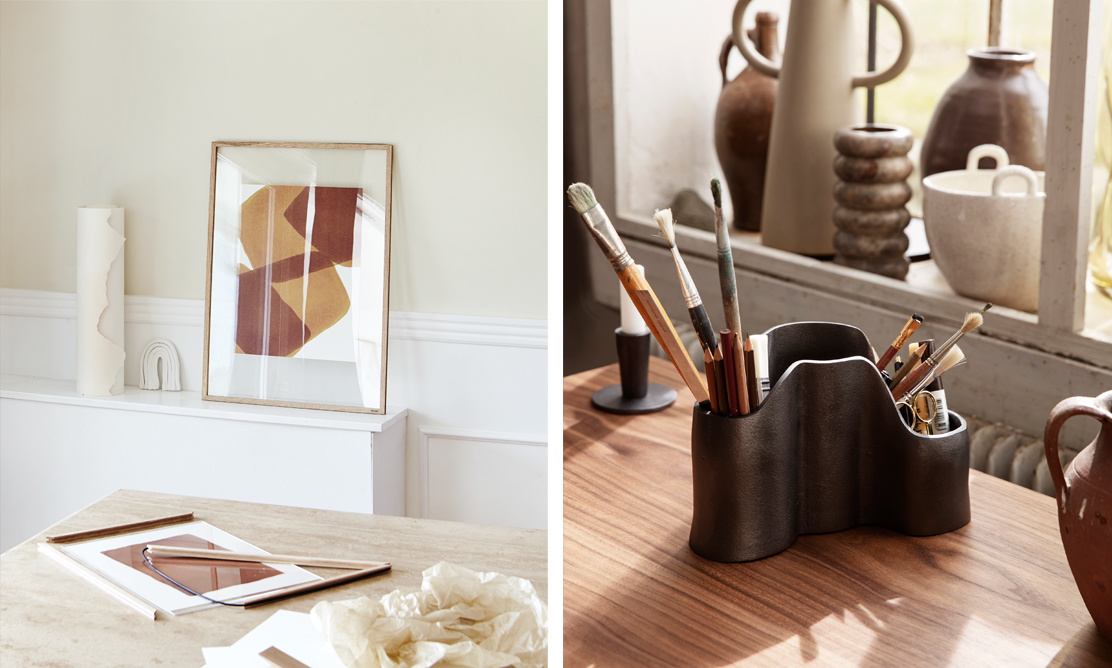 In this image: Frame
Accessories & Accents


Personalise your office with accessories and accents. Make it comfortable and appealing, it's a home office after all.
 Frame some artwork, your favourite quote or even dried flowers
Use a pencil holder and a paper tray on your desk
Store things in small boxes
Place a small rug onder your desk
Invest a nice vase to put fresh flowers

....
All this small details will energise your space and make you feel motivated to start working.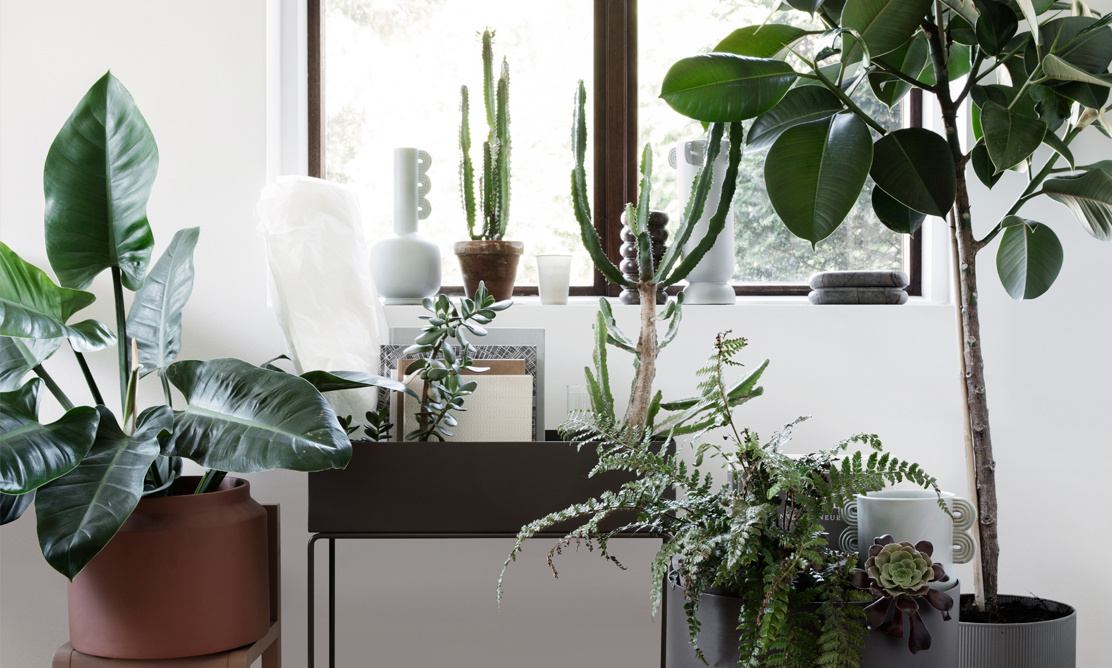 In this image: Plant box / Plant box round

Greenery


A green workplace is a productive workplace. Research shows that adding plants to your work space is good for your concentration and creativity, reduces your stress, makes you more productive, … An other benefit of plants in your home is that they are great air-purifiers!
Consider the where the plant will be placed.  Is there high or low levels of natural sunlight?

Opt for 'easy to care for' plants

Play with plant pots, plant boxes, plant hangers, …

Ready to start working?