New customers
Create an account to save your info for future purchases
Create an account
Registered customers
Log in if you have an account
How to pick a new sofa?
22 Feb 2022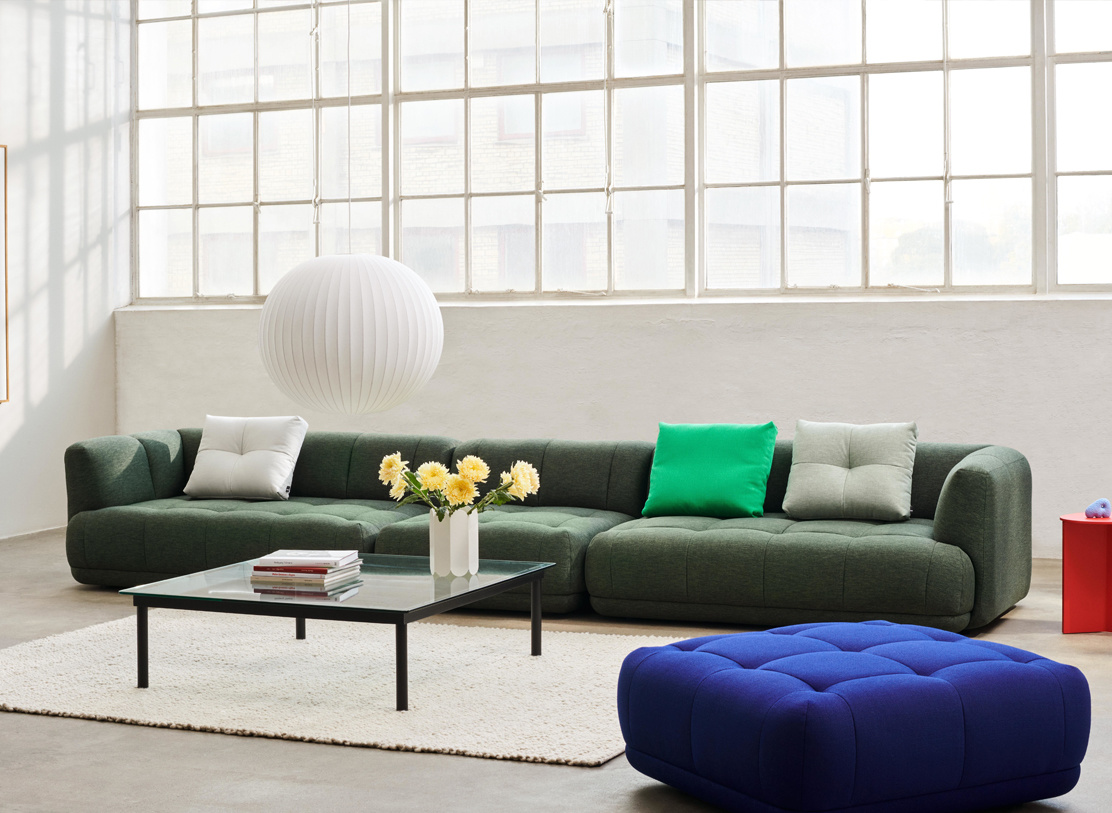 Nothing says 'home' more than your sofa. It's where you wind down after a busy day, where you have guests, where you cuddle up or where you enjoy a nice Sunday nap ...
But how do you know what sofa is suited for your needs? And what should you keep in mind when picking a new one? No worries, we've got you covered!
You do you, how & who?

Think about your home and your lifestyle: where will your new sofa be placed, how will it be used, and most importantly, who will be using it?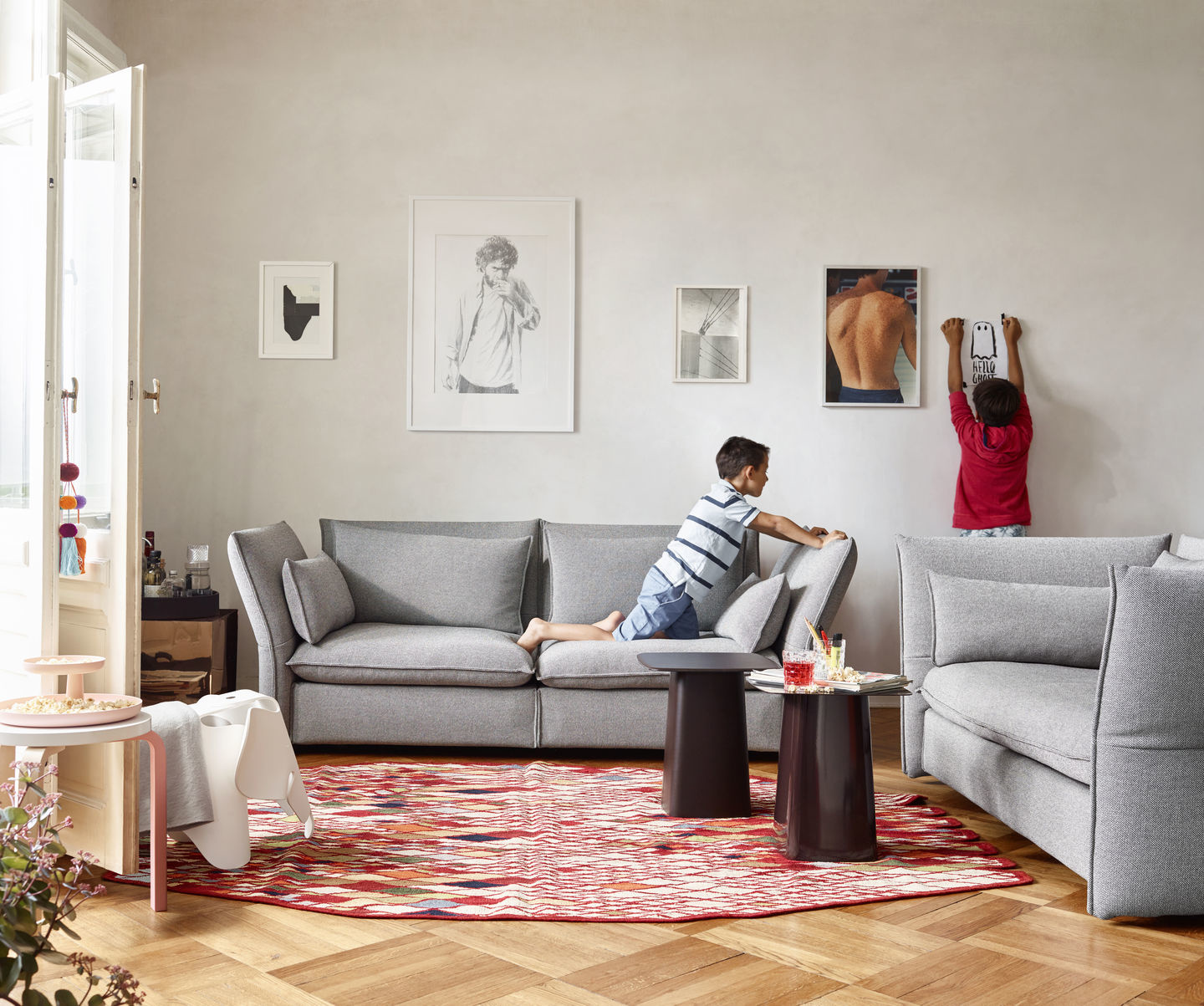 SHOP THE LOOK
Mariposa sofa, Eames elefant, Rotary tray, Stool 60

It's all in the details

The height of the back or the width of the arm rests might seem details, but are actually quite important. Same for the depth of the seat: do you want to lay down, take naps, .... ? If this is the case, you should opt for a slightly deeper seat. If you're more the upright type, you'll benefit from a higher backrest and a smaller seat.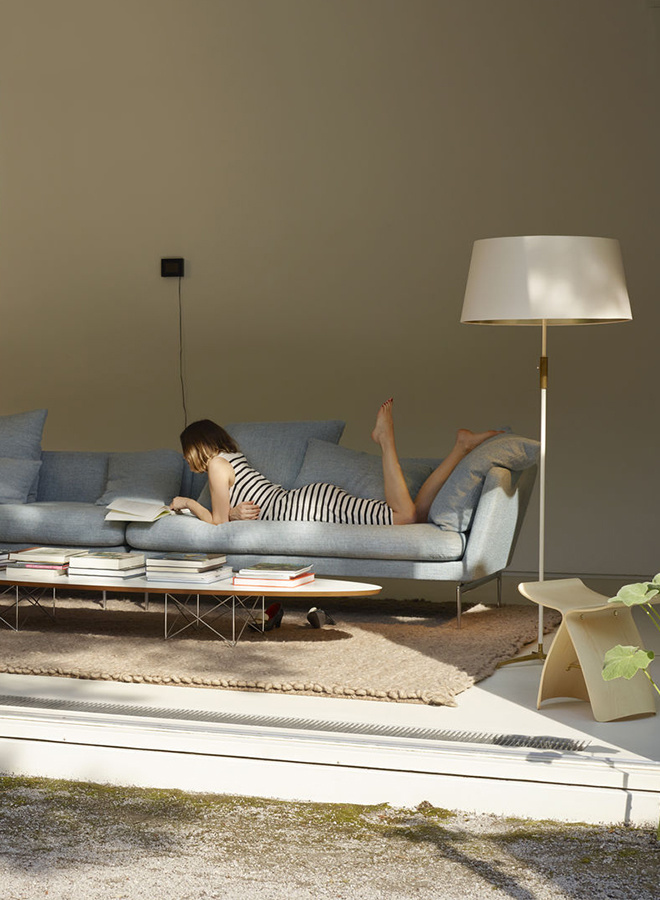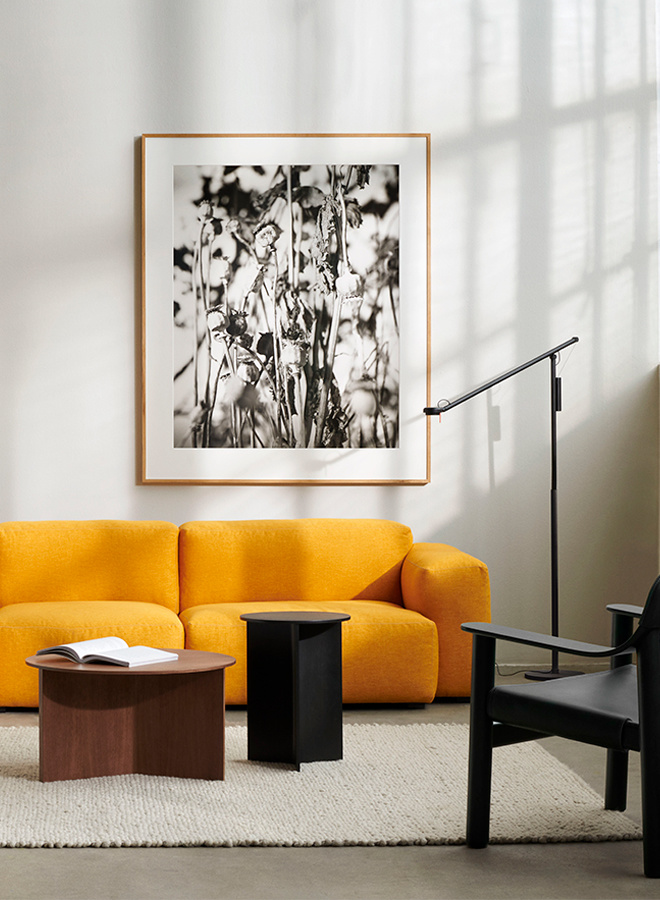 SHOP THE LOOK
Left: Suita sofa / Right: Mags sofa 2,5 seater, Slit table wood high, Slit table XL round, Bernard chair, Peas rug

Measure & then measure again

You wouldn't be the first to order a new sofa that is juuuust to big for the space. Measure everything once, twice or even 3 times if needed. And think of all directions: the height of a sofa is as important as its width!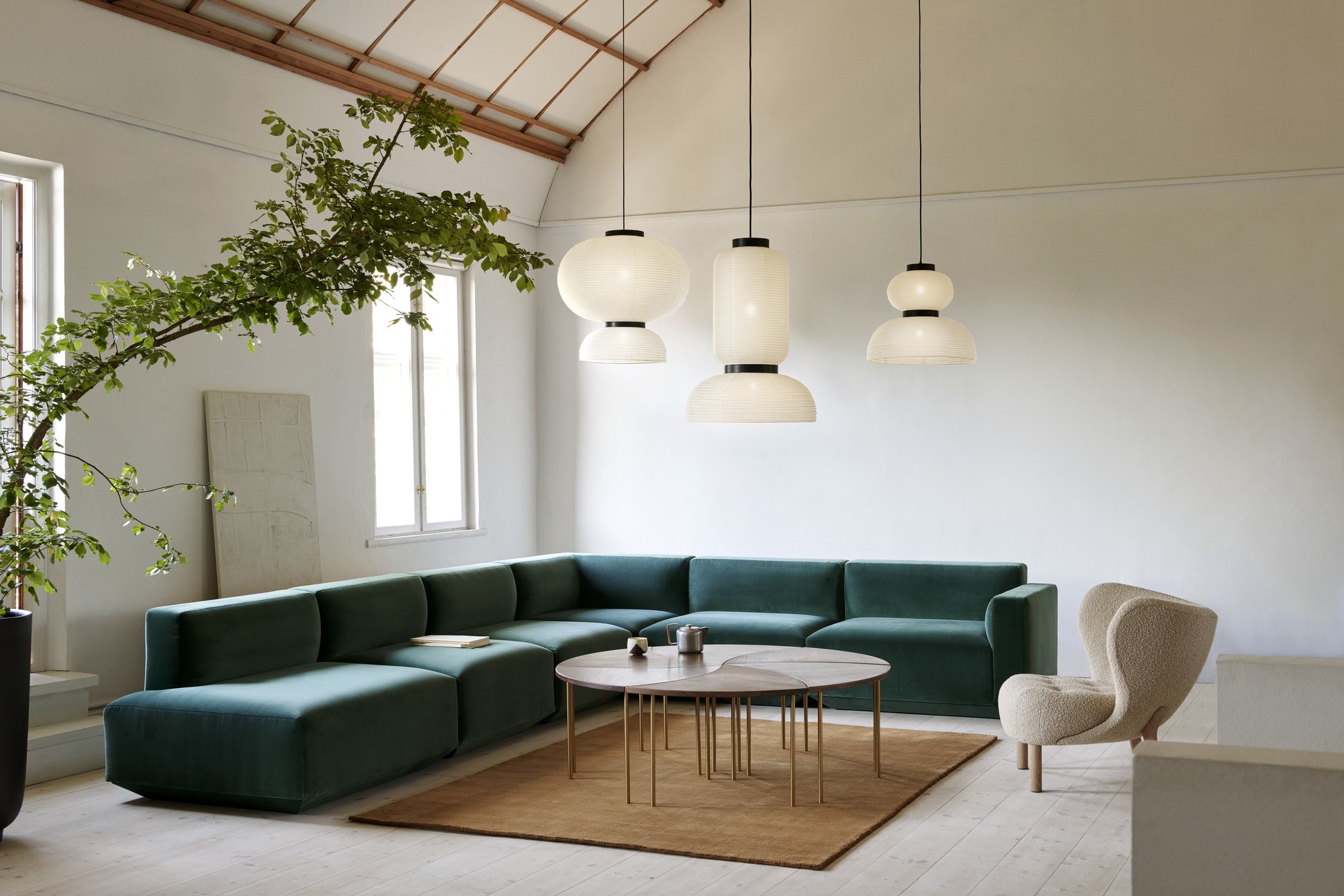 SHOP THE LOOK
Develius sofa, Little petra lounge chair, Formakami series

Look & feel, your final touch

When it comes to the finishing touches, think about looks and practicality. A white bouclé might be all the rage, but less ideal when having little children around.  Rather, a dark grey might feel like a safe timeless choice, but a classy colour surely bring you a lot more joy and personality.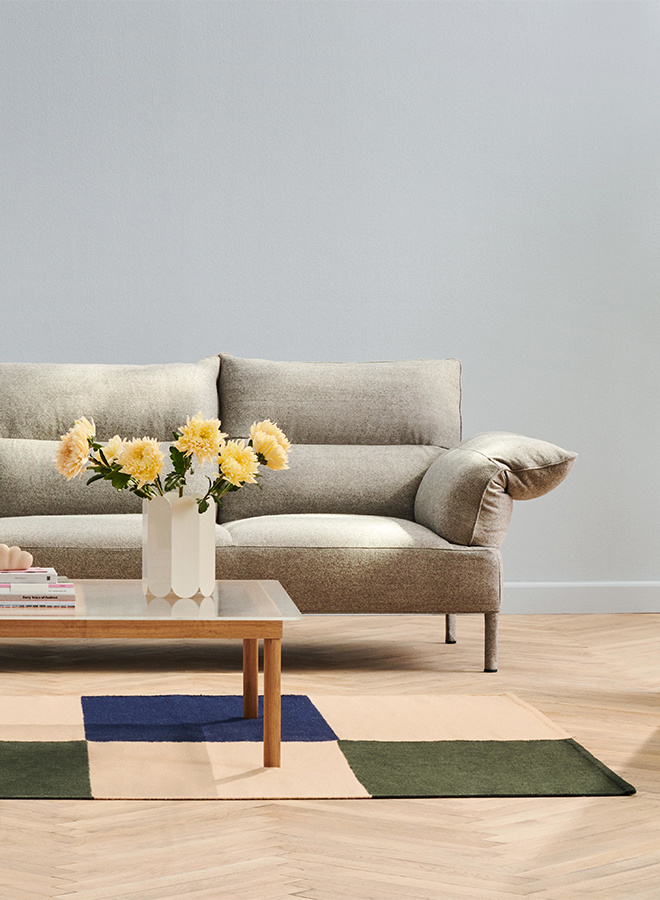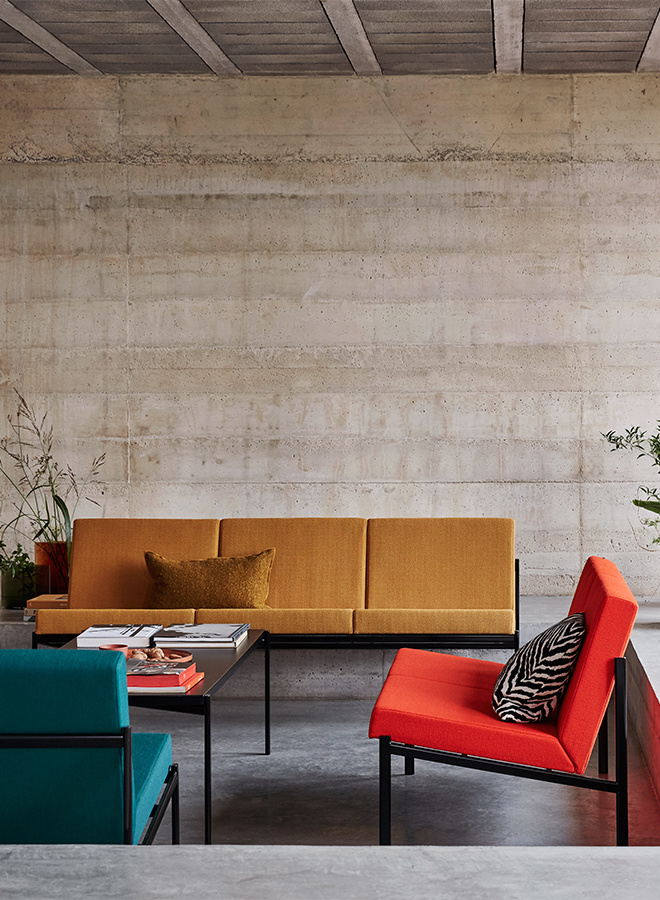 SHOP THE LOOK
Left: Pandarine 3-seater, Arcs vase, Kofi table / Right: Kiki sofa collection
Discover more products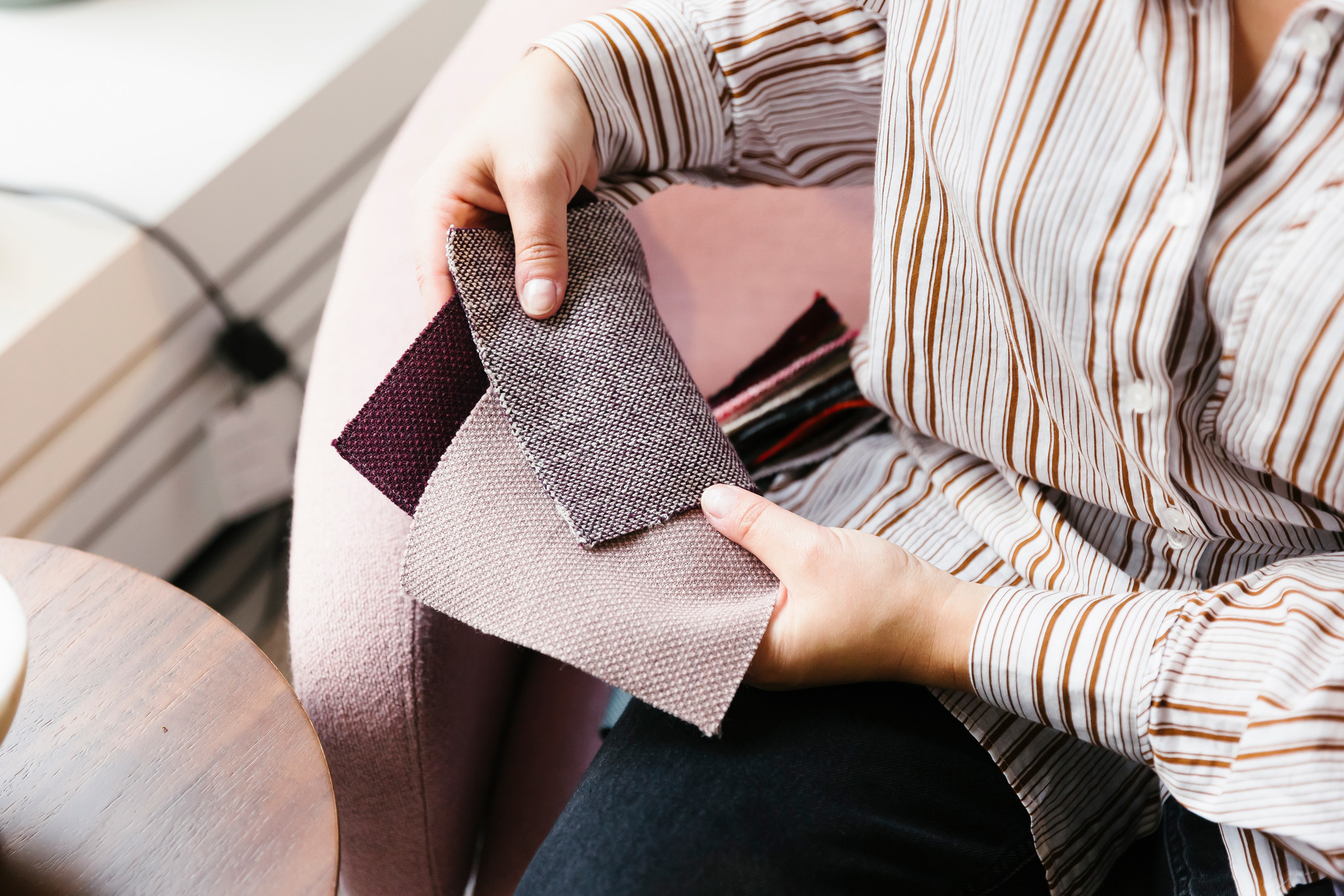 Searching for advice? We're here to help!

All sofas in our collection can be personalised in size and colour, but it might feel a bit overwhelming to choose between all options or finding the right size that suits your needs. Fortunately we're here to help!
Our experienced staff will help you by picking the perfect colour and fabric, and guide you to find the riht model to fit your pace.