New customers
Create an account to save your info for future purchases
Create an account
Registered customers
Log in if you have an account
How to spice up your kitchen?
26 Jul 2022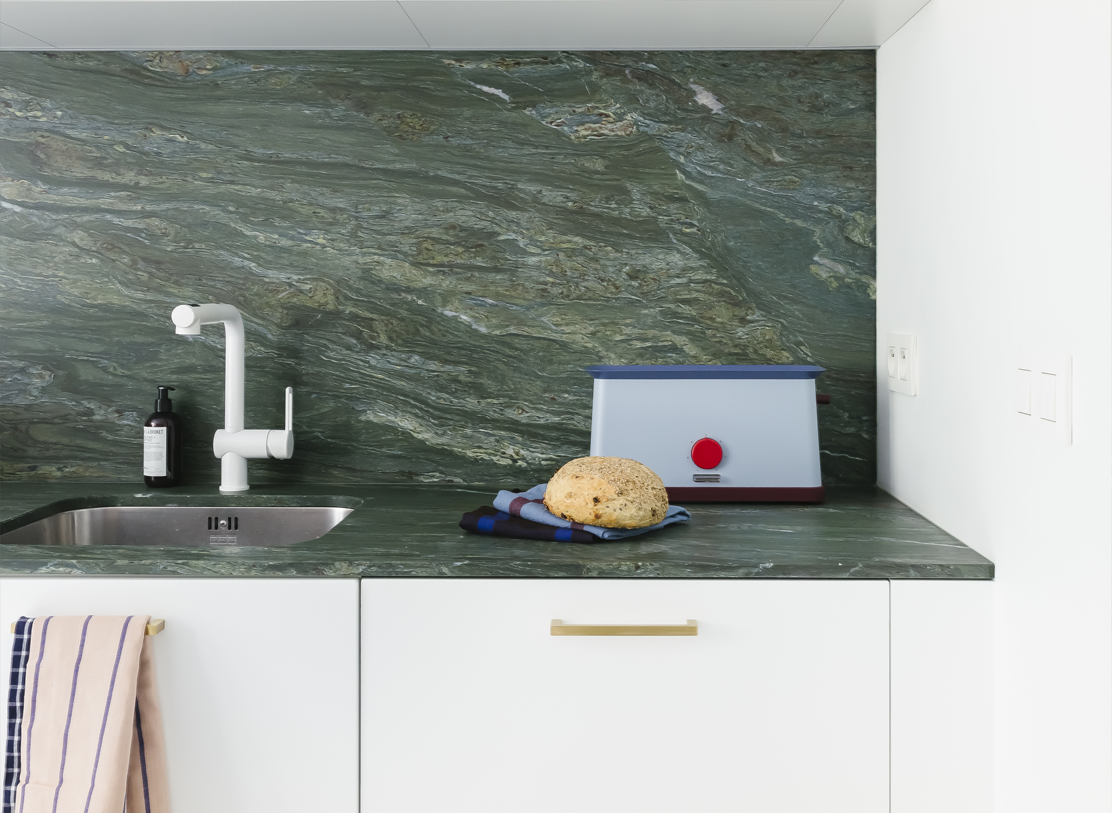 Creative cooking in a boring kitchen? No way! A few simple tricks can spice up your kitchen, taking it from bland to beautiful. Discover how to accessorize your cooking space:

Bright colours


The easiest way to uplift your kitchen area, is to infuse the space with bright pops of colour. They will make you happy in an instant, even before that first coffee of the day. A pastel pink kitchen, rainbow-coloured storage items or vibrant yellow chairs: be bold and be happy!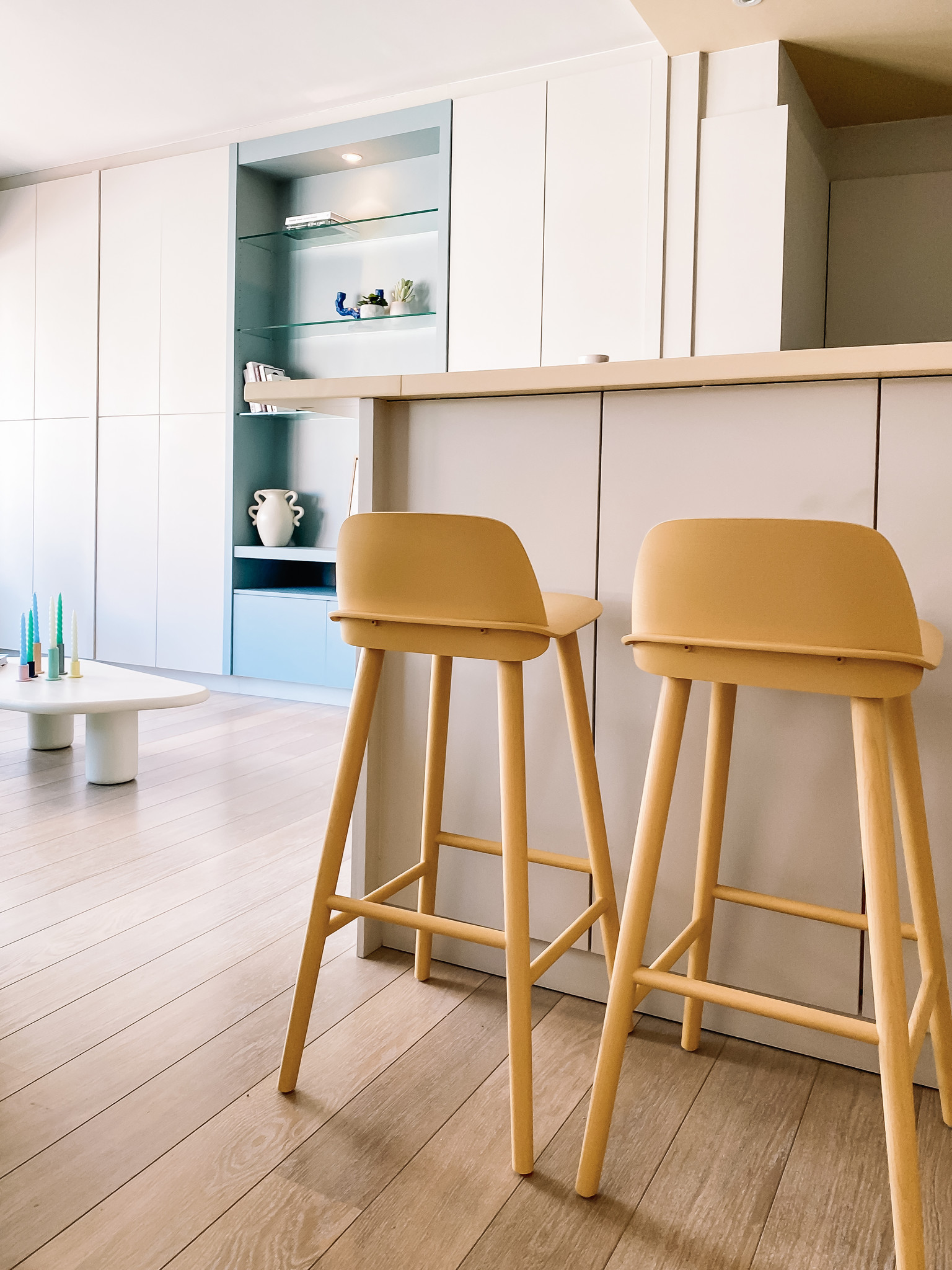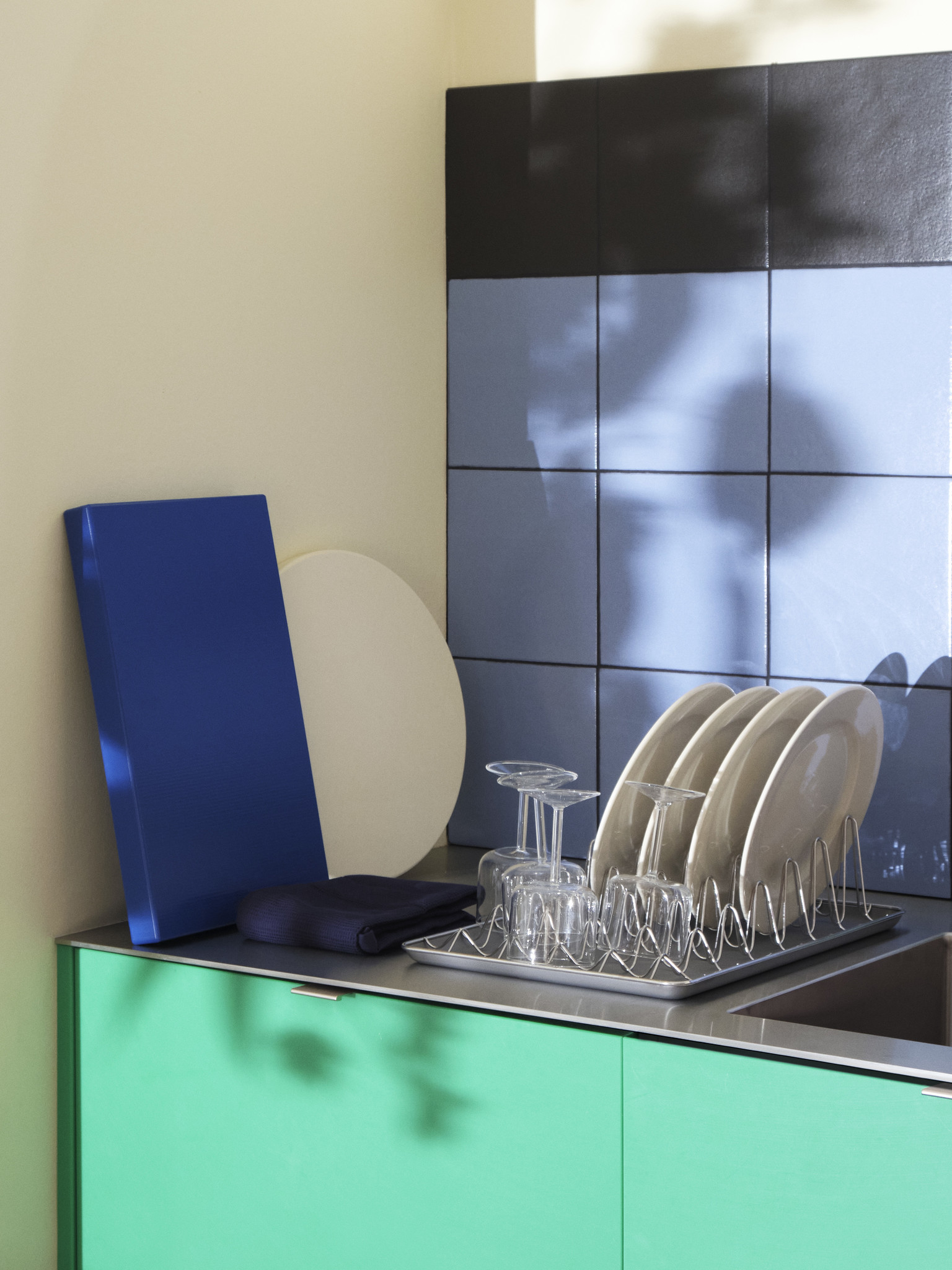 SHOP THE LOOK
Left: Nerd bar stool / Right: Chopping board rectangular, Chopping board round, Tint wine glass

Looks & function


You can have the best of both worlds: invest in appliances that work well but look good too. An eye-catching toaster, high-quality oven mitts, chopping boards that could almost be a piece of art: something that is easy on the eye will spark more joy, and you can leave it on the counter instead of hiding things out of sight.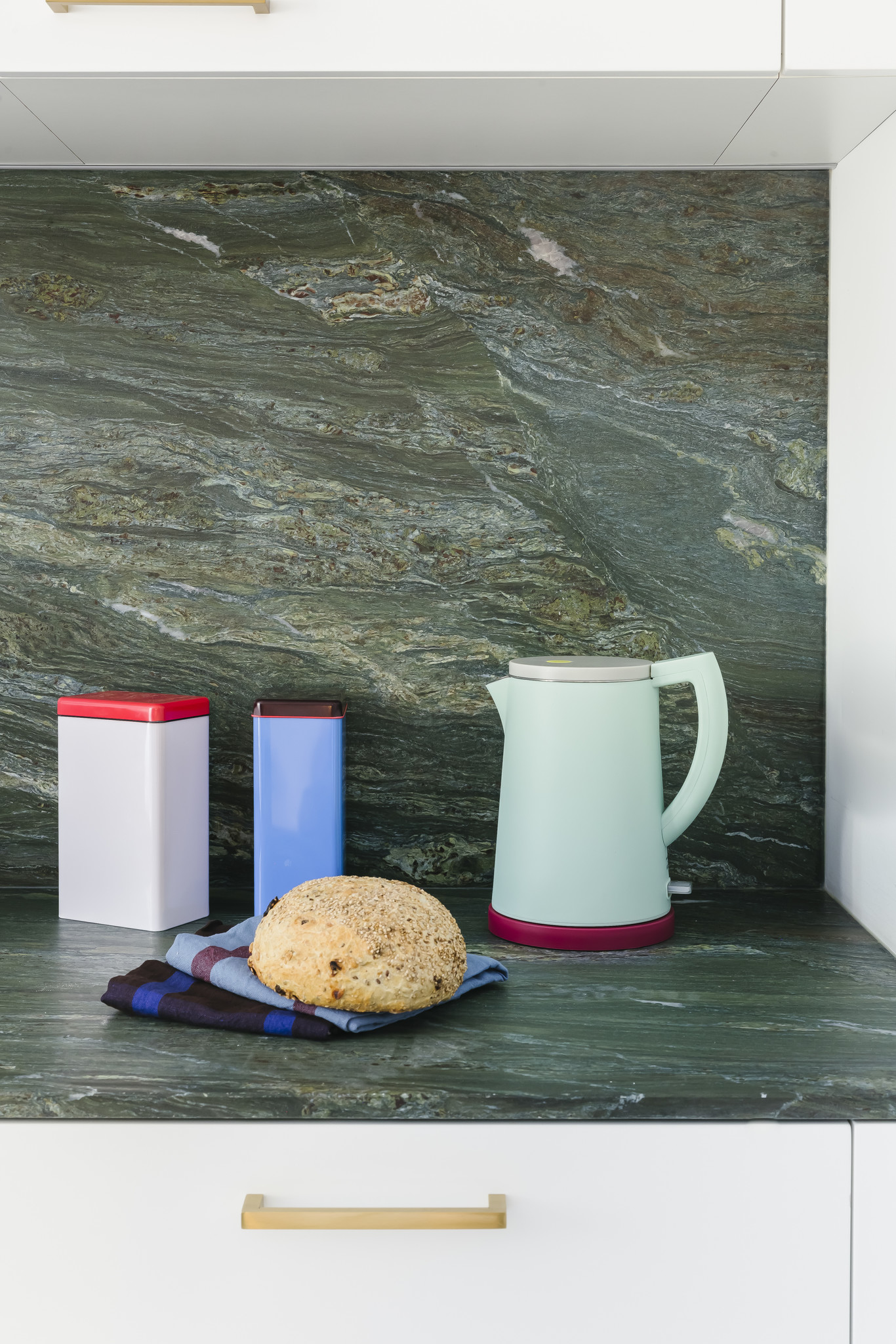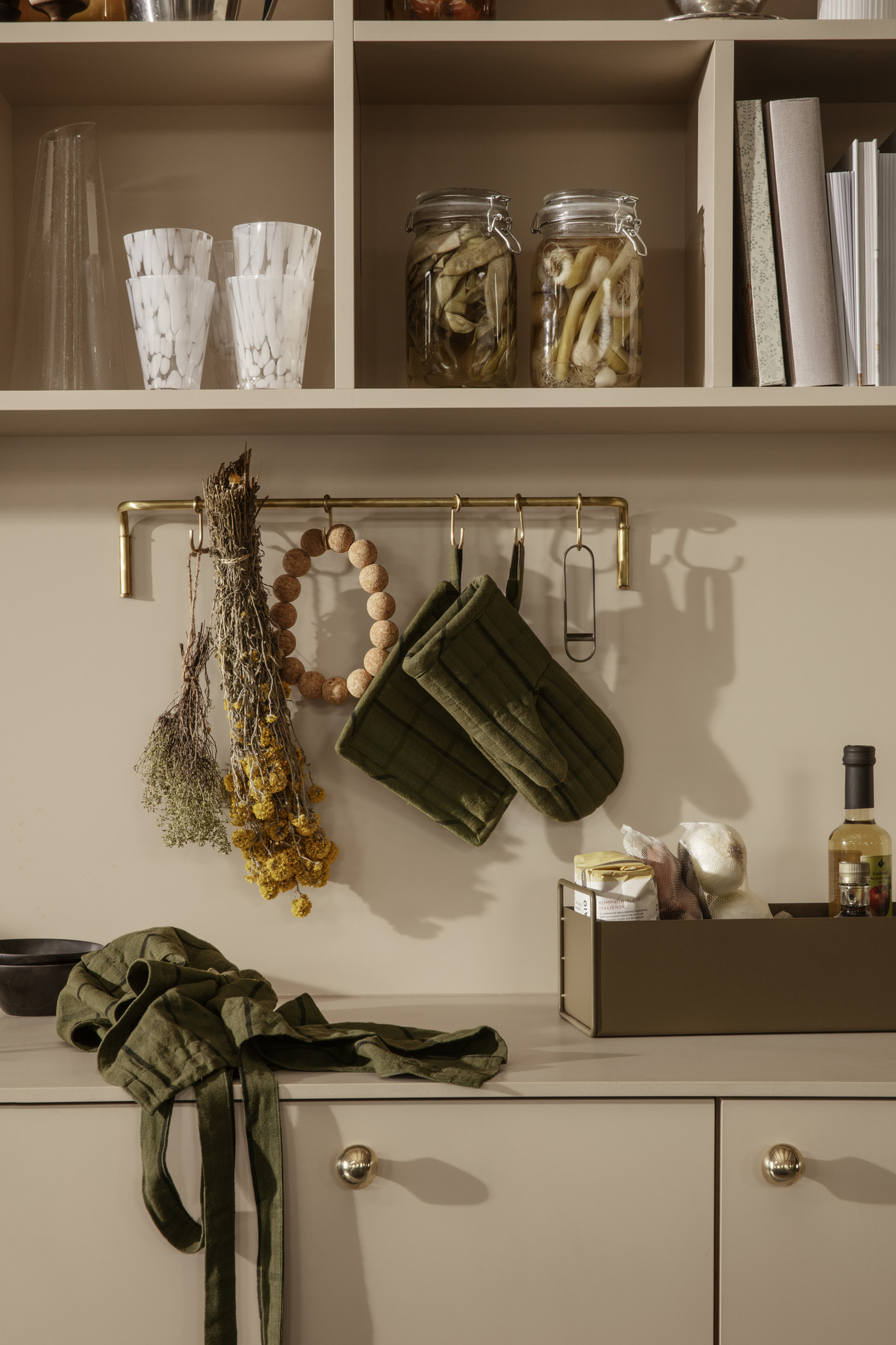 SHOP THE LOOK
Left: Tin by Sowden, Sowden kettle, Hale yarn-dyed linen tea towel / Right: Kitchen rod, Hale yarn-dyed apron, Hale yarn-dyed oven mitt, Hale yarn-dyed pot holders, Plant box S, Fein bottle opener, Brus carafe

When setting up the table

Breaking news: tableware does not have to be boring! Think outside the box and choose table and glassware that's just a little bit different. Colourful wine glasses, odd-shaped plates, unique bowls, ... You'd be surprised how versatile they can be! Dress down for daily use, or make an even bigger statement with a bold tablecloth, linen napkins, cosy candles, ...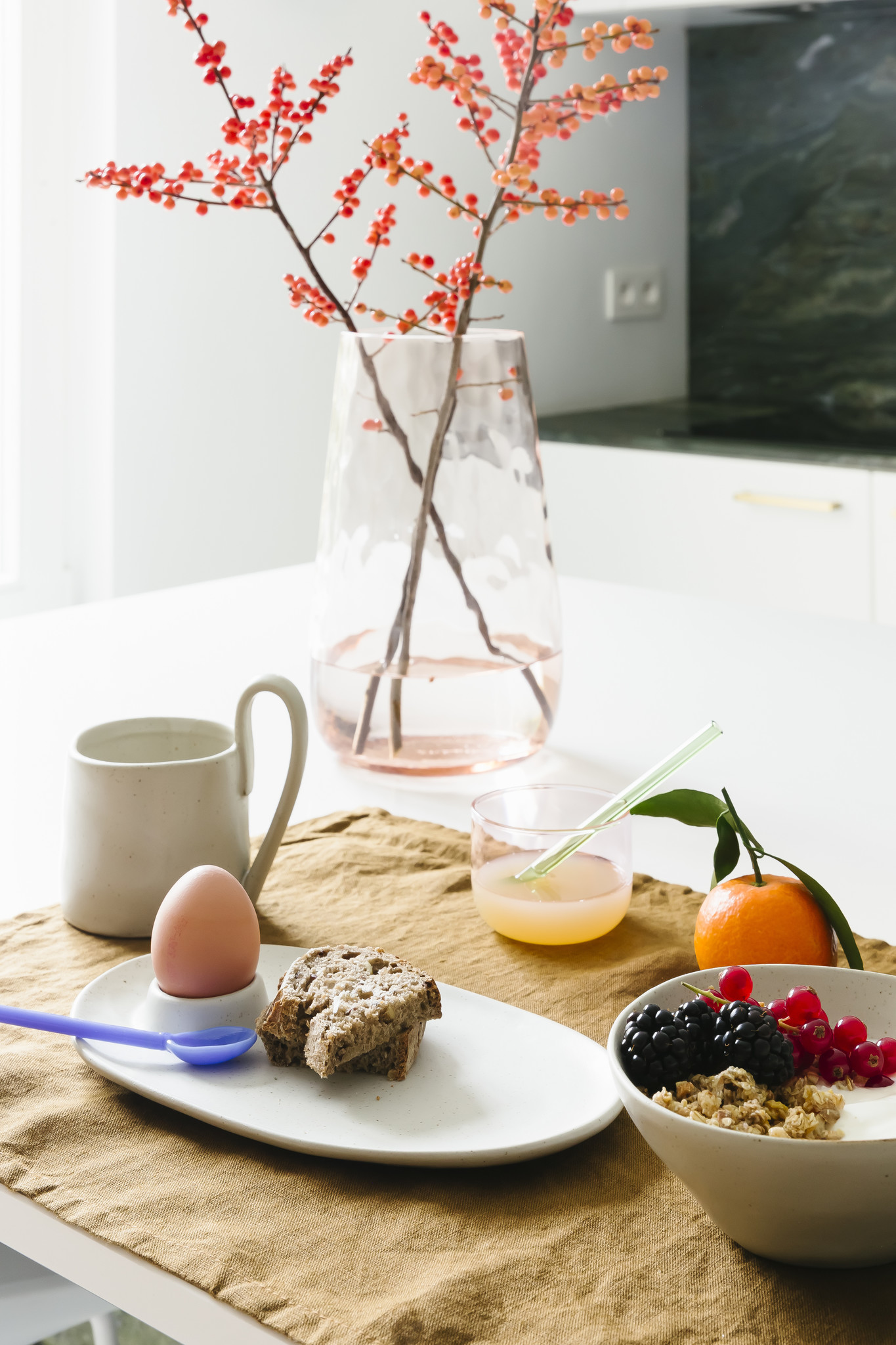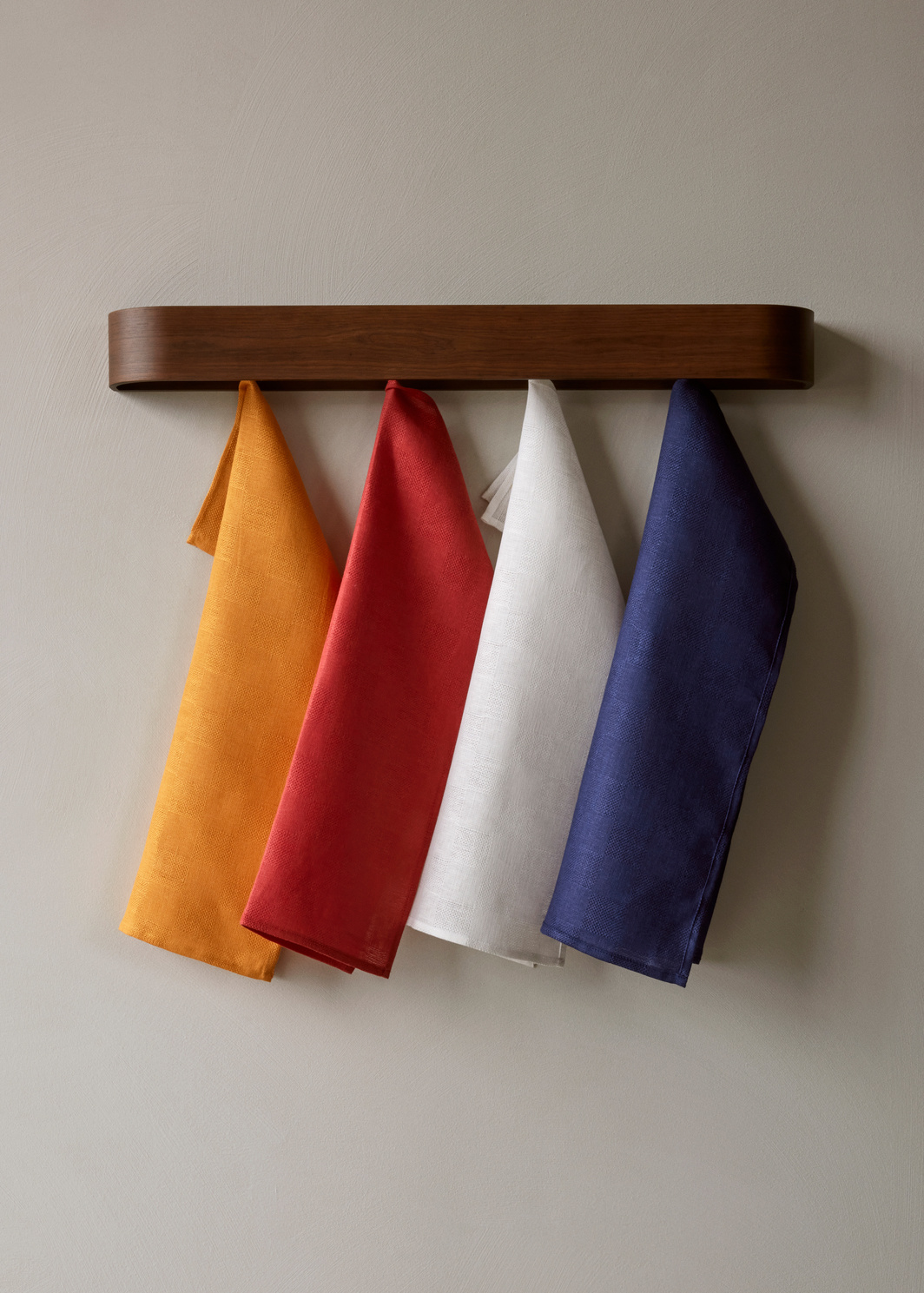 SHOP THE LOOK
Left: Flow mug, Tint glass, Flow breakfast plate, Glass spoons, Flow bowl, Sip cocktail straw, Linen place mat, Collect crafted glass vase SC68 / Right: Papilio tea towel

Personality


Add a bit of personality to your kitchen. An easy way to make a room totally you, is by adding pictures, art or drawings. But you can go a bit further too: what about custom cabinet fronts, an eye-catching backsplash or a made-to-measure kitchen island?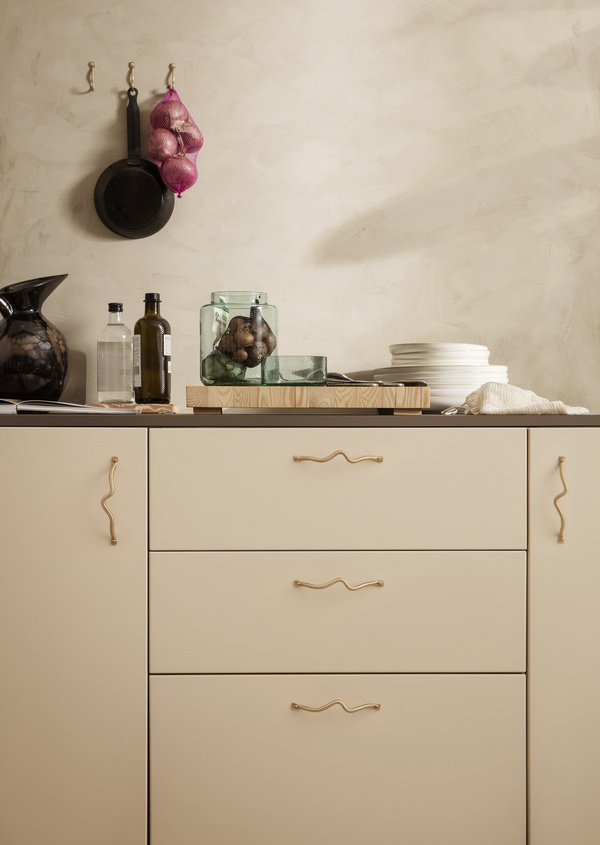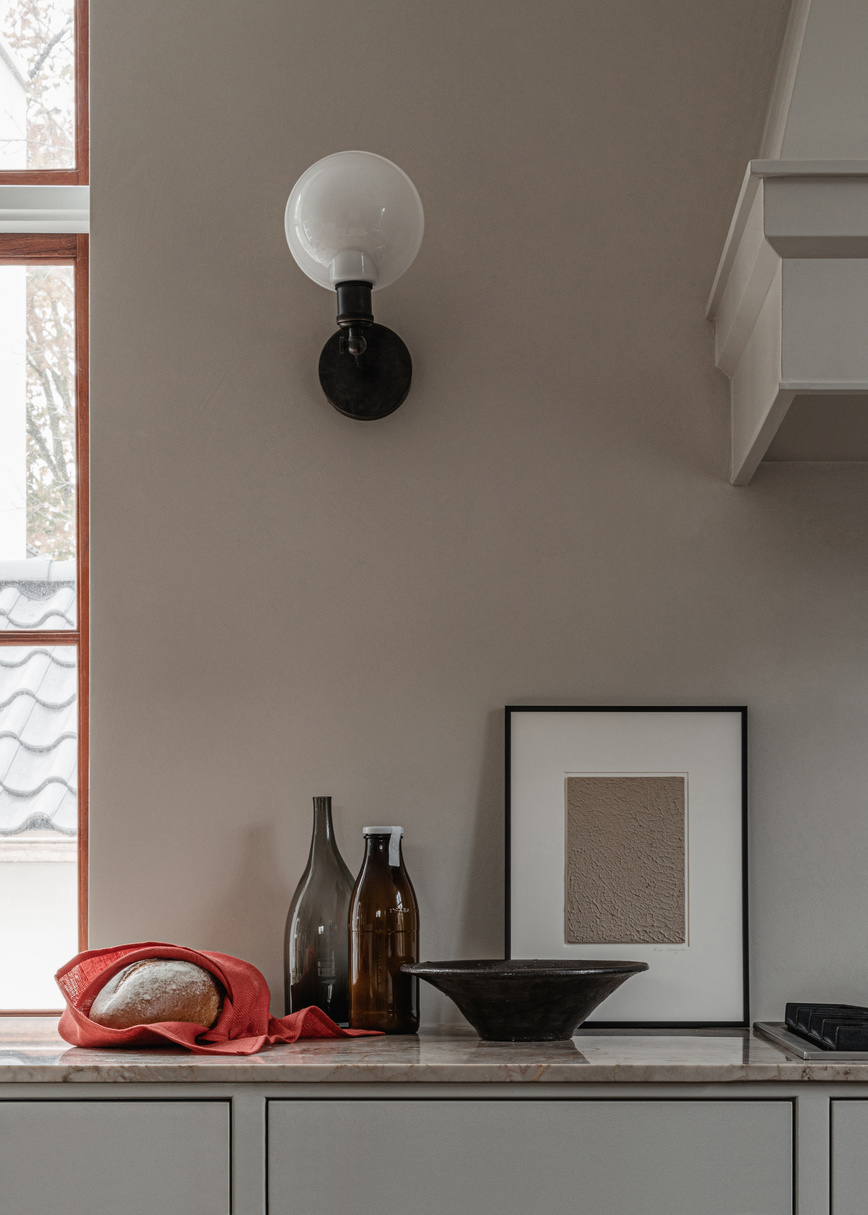 SHOP THE LOOK
Left: Curvature handle, Curvature hook, Verso jug, Bon wooden tray / Right: Papilio tea towel, Triptych Bowl

Fun! 

Most importantly: don't forget to have fun! The kitchen can easily become a cluttered, hectic room with things you can't control - groceries waiting to be unpacked, empty lunch boxes, endless dishes in the sink - so make sure that what you DO have under control, is worth your while. Pick items that make you feel good and that you enjoy using and looking at. Life's too short to be boring!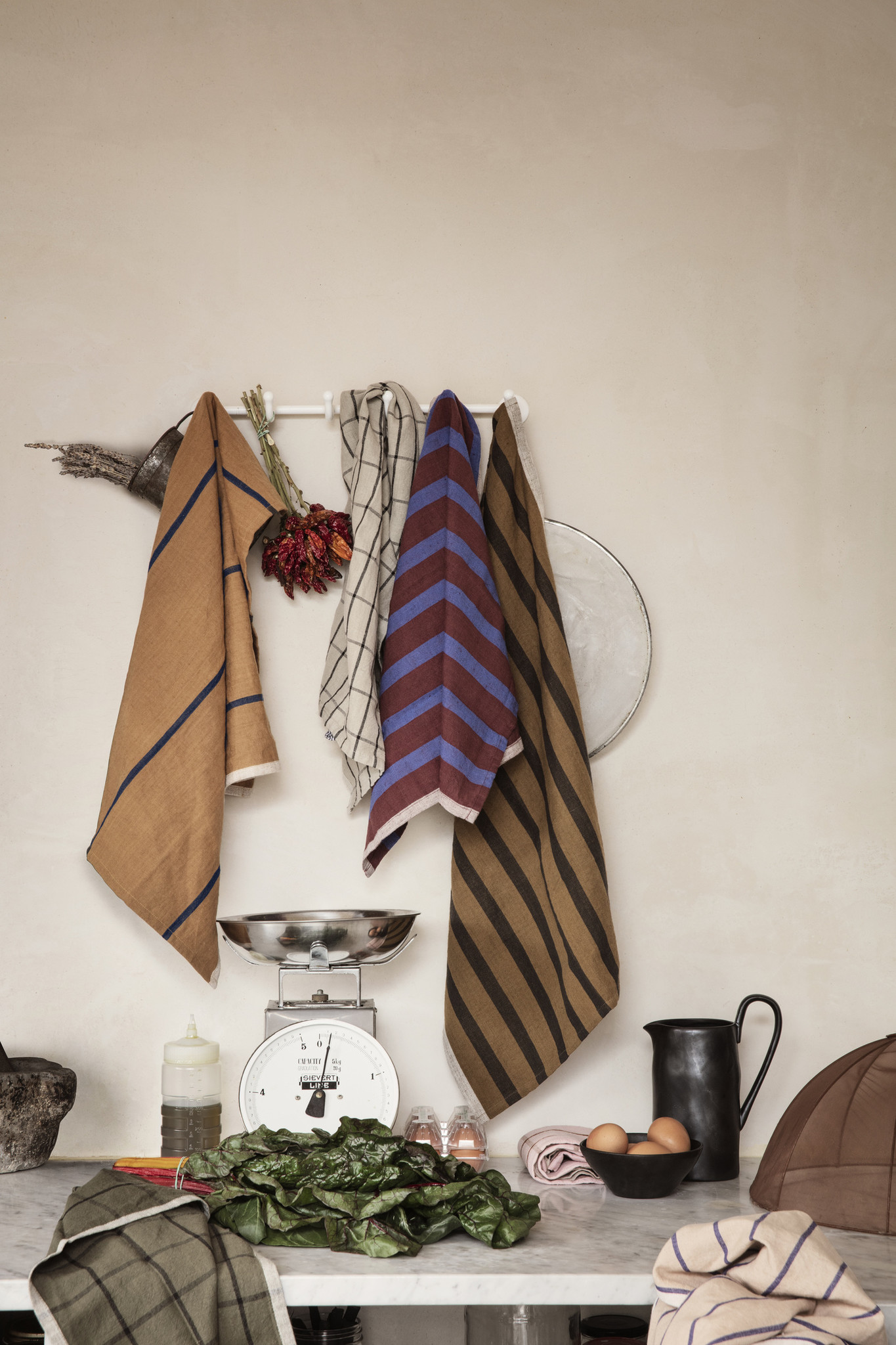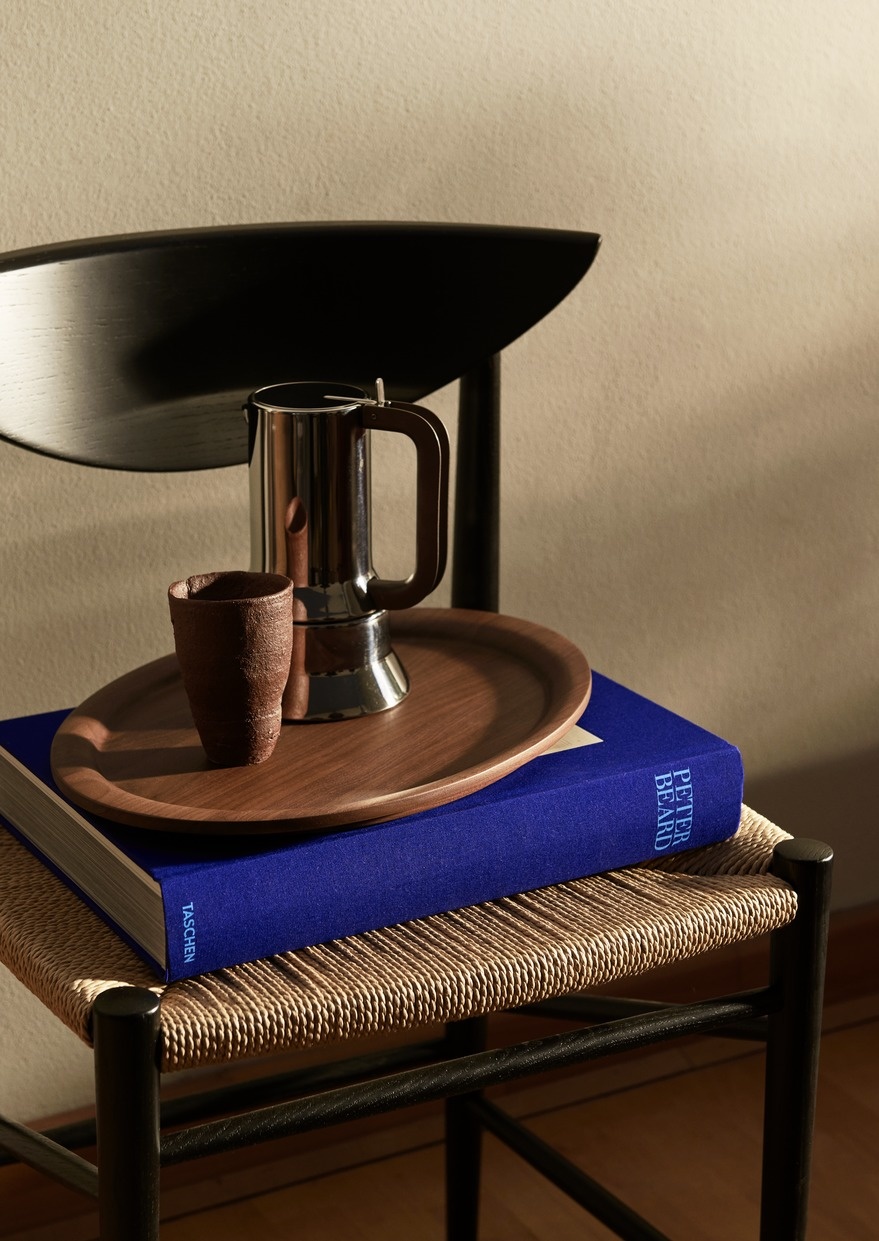 SHOP THE LOOK
Left: Hale yarn-dyed linen tea towel, Flow bowl, Flow jug / Right: Collect tray