New customers
Create an account to save your info for future purchases
Create an account
Registered customers
Log in if you have an account
Aisha & Robin / Blind Gekocht
14 Apr 2022
Three bedrooms, a nice garden and a garage for the oldtimer: Aisha and Robin's wishes were, well… challenging!
We found them a house near Ghent and with a few smart changes it was transformed into a warm home for this family of four.
In terms of style...

I went for a combination of boho chic with a Scandinavian touch by keeping the basics sober but adding rich colours and materials which results in a warm and welcoming interior.


On the first floor...

Some clever interventions create a completely different feel to the living space. The access from the living room to the garage has been closed off and the staircase has been also modified and given a new, more logical place with access from the dining room.
In the kitchen...

By showing the gabled roof and installing a large window towards the garden gave the kitchen immediately a much more spacious feel.
In the garden...

The beautiful wooden furniture extends the stylish look we find inside is also outdoors.
On the second floor...

One of the bedrooms was transformed into a bathroom with relaxing zen vibes and a good dose of color. The freestanding bathtub in front of the window adds a touch of luxury.
 

The boys bedroom...

The boys share a jungle-vibe bedroom, each with their own space in this large room.
The master bedroom...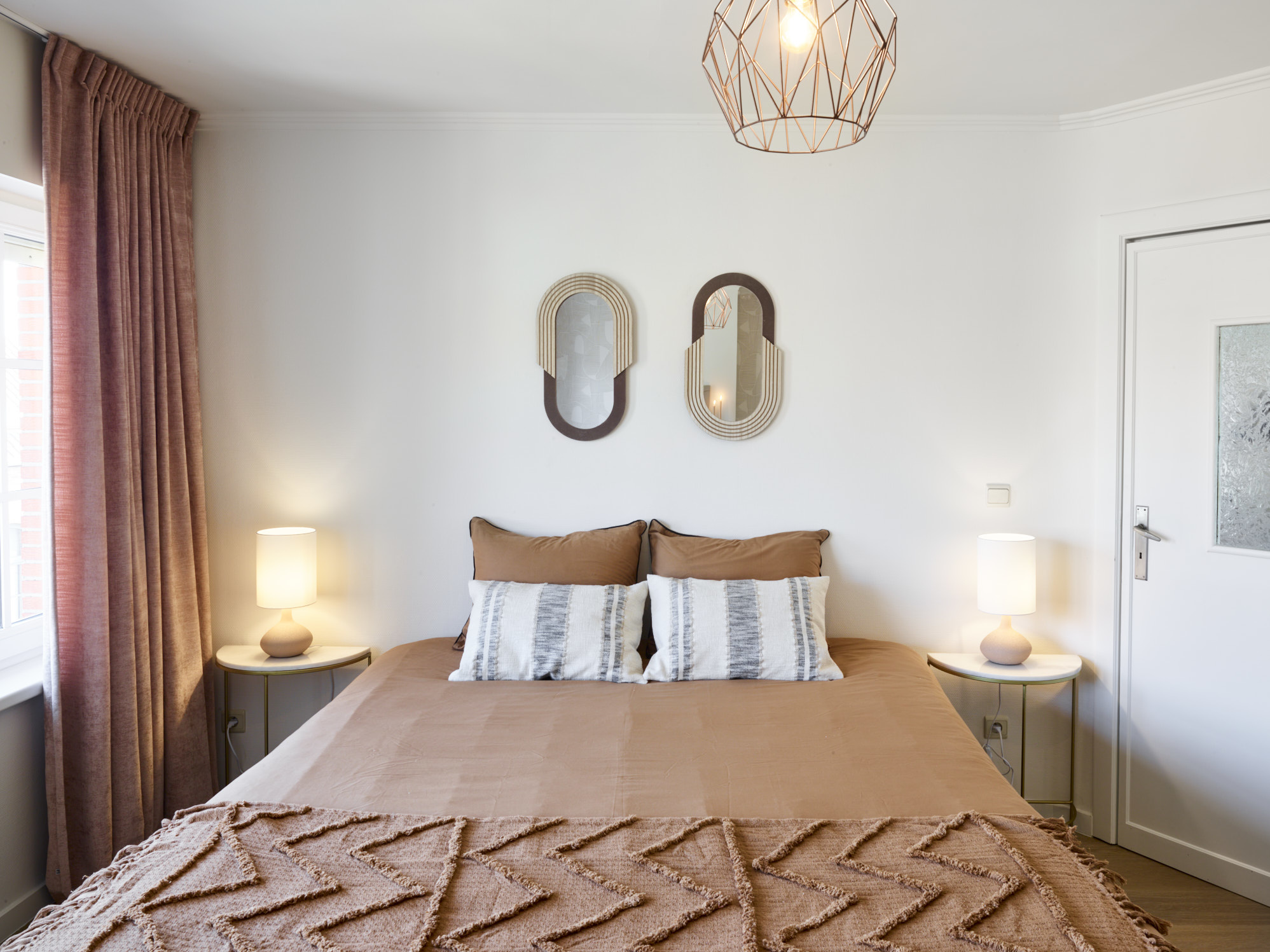 Check out the before & after of the project!