New customers
Create an account to save your info for future purchases
Create an account
Registered customers
Log in if you have an account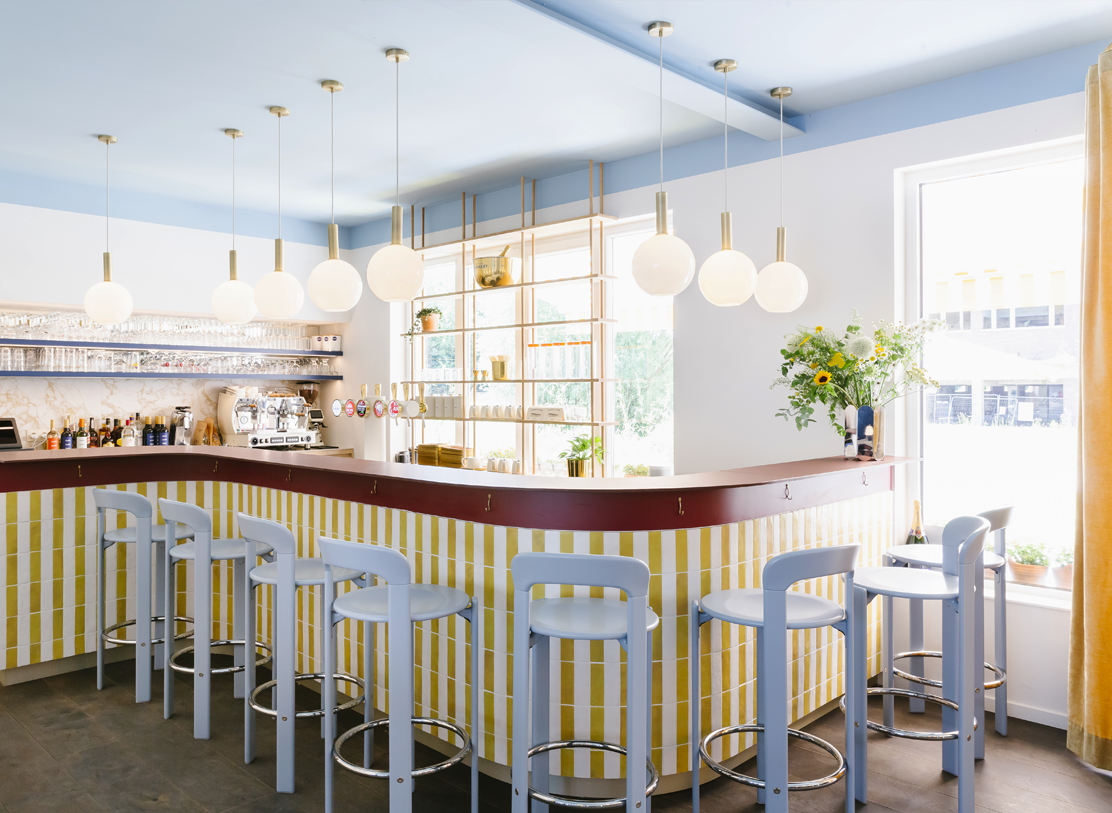 From Dreary to Dazzling: a Playful Palette and Bistro Vibes

Welcome to Plong, where colour, playfulness and a touch of Parisian bistro style come together.  Find out how Kelly and her team transformed a dreary space into a vibrant and bustling destination!
At Plong, you will be plunged into a world of colourful surprises

Kelly, a true colour lover, has brought every corner of the restaurant to life with her creative vision. From the walls and ceiling to the furniture and minute details, each hue has been carefully chosen to create a harmonious and vibrant look.
You will feel right at home...

whether you come for a refreshing drink or a tasty bite to eat. The clever layout creates a harmonious balance between the drinking and dining areas, so you always feel welcome. And best of all? You enter the restaurant through the sunny terrace, immediately immersing you in the atmosphere.
The eye-catcher is the custom-designed bar...

overlooking the terrace, the entrance/exit and the entire establishment. The streamlined lines and bulbous lights create an atmosphere that takes you on a journey to a modern interpretation of a Parisian bistro.
 "Super to see everything come together, from first drafts to execution. The result exceeds all expectations!"
– Toon, founder of Plong
We exploited every nook and cranny to create an optimal experience

The continuous bench along the entire length of the restaurant not only provides comfortable seating, but also a smart solution to save space. Behind this bench, dark blue acoustic panels create an oasis of calm, where conversations and tasteful moments come together without distractions.
"Colour is the key ingredient that brings Plong to life. It's about creating a dining experience that radiates joy, energy, and playfulness. Every shade has been carefully selected to evoke emotions and spark conversations. I wanted to create a visual feast that delights the senses. Colour is not just a decoration; it's an essential part of the overall experience."
– Kelly, interior designer
Gold accents add an extra spark

Bespoke tables with scratch-resistant champagne-coloured tabletops, and gold elements such as lighting, curtain rods and tap work add a touch of luxury.
With 'carte-blanche' and her passion for colour as a guide...

Kelly has created a unique and vibrant dining experience that stimulates all your senses.