New customers
Create an account to save your info for future purchases
Create an account
Registered customers
Log in if you have an account
Interior Design Service
18 May 2021
Not pleased with the look of your home or office? In need of an interior update, but you don't know where to start? You're having doubts about the layout, colours and atmosphere of your space? You know you need change, but you don't know what to choose? How can you create a cohesive, well-fitting look? 

Like no other, we know that living dreams and interior wishes are very personal and specific, and it's not always easy to create what you have in mind. Luckily, Kelly and her team are here to help! 
Do you have a bigger project or are you thinking about a total renovation? Fill in this form and find out if it's a match, so we can join you in creating your dream interior!
Our mission is to find the perfect balance in your living needs. We listen, draw and design.

How do we work?


Our approach is unique: we can support you with the necessary tools so you can get started yourself, as well as handle your project down to the last detail!
Have your pick from our different formulas and create your own dream home / workplace!
All services can be provided English, Dutch or French!


Standard Formula


KICK-OFF MEETING

A project always starts with a kick-off, an meeting to get to know the space and its occupants. During the meeting, we discuss the background information of the project, and your wishes for the space. Together, we make a map of your interior request. You have the chance to ask everything you want to know and you will receive some tips and tricks that you can immediately apply yourself. Small adjustments can often already make quite a change. Prepare the meeting by gathering info, collecting inspiration images, and listing your questions, so we can make the most of our time.

The kick-off meeting lasts a maximum of 1.5 hours and can take place via an online call.

What you get: 
An online meeting with Kelly

On-the-spot inspiration, ideas and advice

An answer to (almost ;) )all your questions

We can check out which other formulas can be a match for next steps, without obligation

Book you kick-off meeting here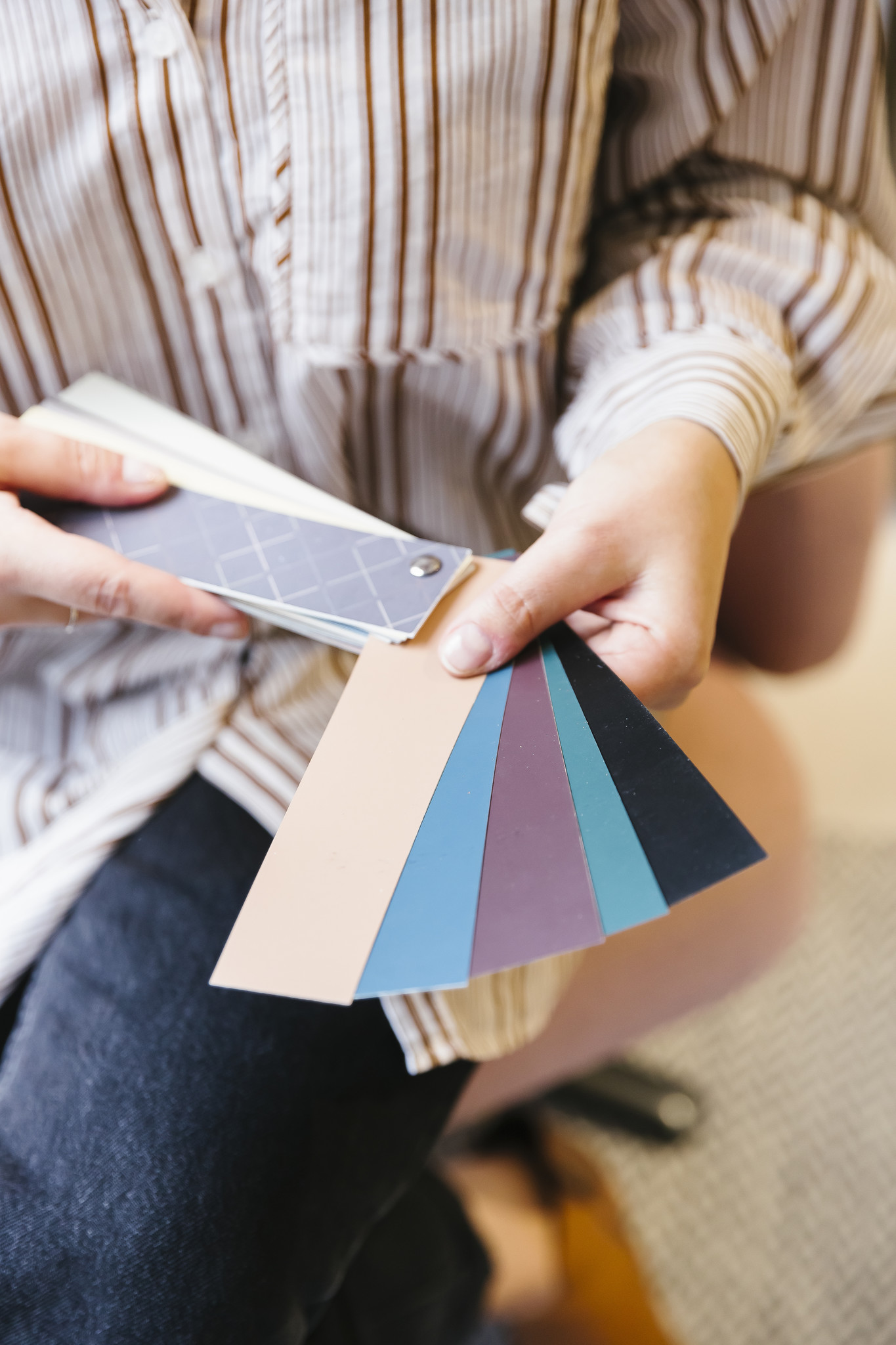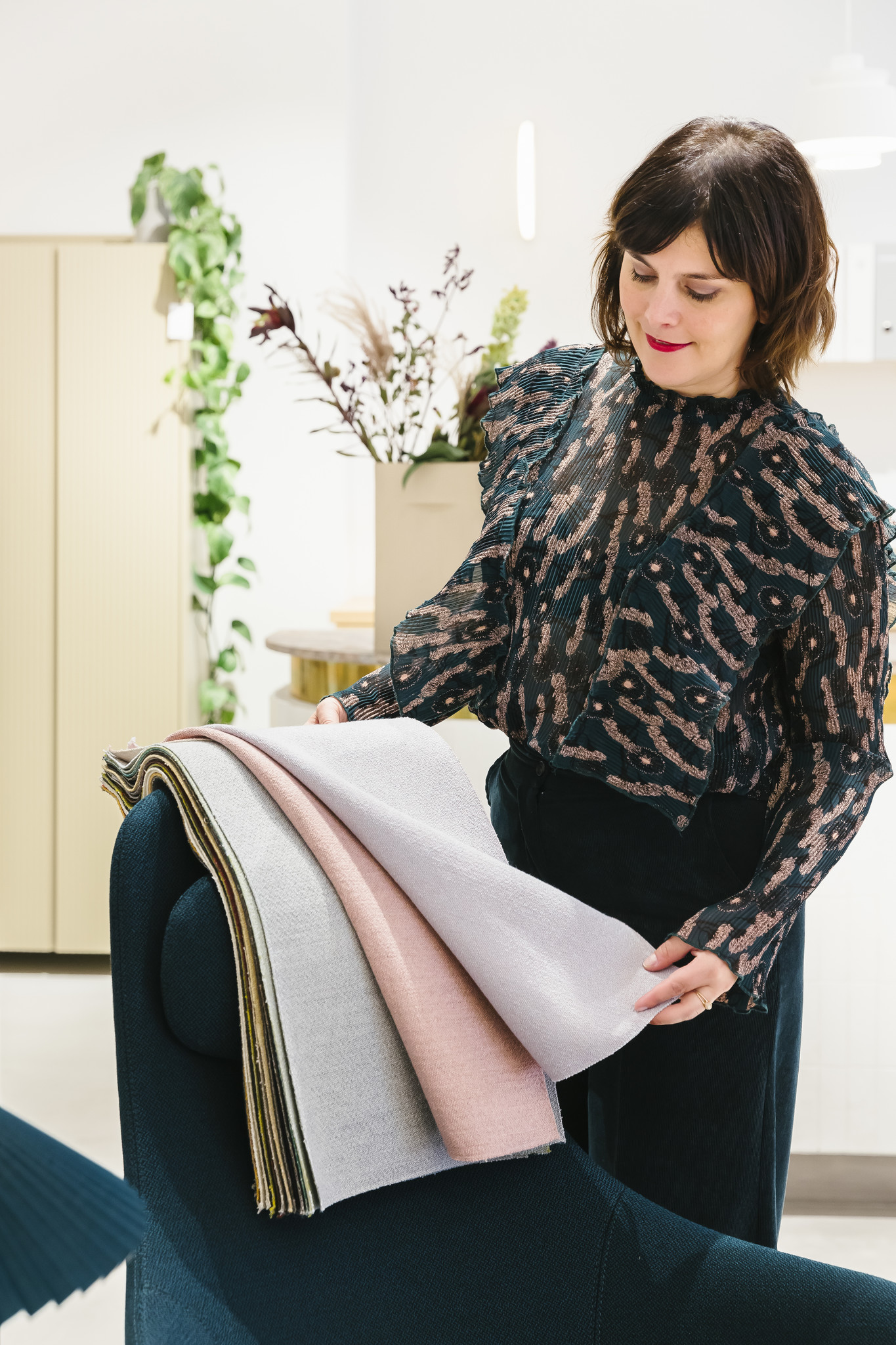 Hands on


COLOUR ADVICE

At La Fabrika, we LOVE colour! The use of colour is probably the most defining element in how we experience a home or space, regardless of style or budget. The choice of colour has a big influence on all other interior decisions.

Do you need help with the use of color in your home? Are you having trouble combining colours and materials? We happily work out a personal colour scheme, based on the information from the kick-off meeting.

With this specific colour chart, you can get started straight away with new colours, accessories and, if needed, furniture to create an atmosphere that really fits with your style and personality.

What you get:
A digital colour scheme with inspiration images and examples. 

A colour plan with useful colour codes

A selection of colour swatches
The 'Colour Advice' formula is only available in combination with the 'Kick-Off'. 

Order your colour advice here




Hands off


TOTAL CONCEPT

You're going to build a new house, or start a big renovation, how exciting! Or maybe you just want a full refresh or the home you live in now?

Whatever the (big) plans, the process can be overwhelming. You will spend a large amount of money, so you want to make sure you make the right decisions, that will last a lifetime. Kelly and her team are here to help! We can guide you through the process, helping you make conscious choices that also fit with who you are. You're going for quality, a certain timelessness, but without being boring. Almost everyone has at least a few precious items or furniture pieces that they want to keep, which we take into account as well.

Sounds like a dream? In that case, 'Total Concept' is your ideal package.

With this package, we give you a full-service approach: a complete and practical plan for colours, materials and lighting. Which seating elements, accessories and window coverings can be used? How can you create a personal atmosphere using particular colours, wallpapers, an eye-catching print or the right accessories? Good lighting and elegant fixtures also contribute to the final result. With this global approach, we make both the process and the end result tangible for you.

What you give:
A floor plan with accurate dimensions

Listing and dimensions of all your furniture
What you get:
Kick-off meeting

2D floor plan, to scale

Colour advice

Moodboard

Furniture, lighting and accessories suggestions


Proposal for up to 3 rooms, max. 100 m2
Order your total concept here
SURPRISE MAKE-OVER

You're not afraid of a surprise and, actually, you don't need all the stress and hassle that comes with (re)decorating your home or office space. You want a ready-made design for your home, and the execution as well if possible, so you have all the results without the effort. You're looking for a refined make-over with an element of surprise, sort of like on TV :-)

Without any trouble, you get a fully decorated space, with the signature 'La Fabrika' touch. Let your own home surprise you!

What you get:
Kick-off meeting

Moodboard

Full planning and execution 

Surprise effect! 
TOTAL TAKE-OVER

It's important for you that your house is really a place you can come home to, but you don't have the time to think about each detail. You want a place to relax, that you can be proud of and where you can host the best parties. You're looking for someone who really gets who you are and what you need. Someone who asks the right questions, and can build your dream home based on that input. Someone who comes with propositions you hadn't even thought off, and who can surprise you by designing the exact thing you need.

You love it when everything is arranged for you? All contacts with the contractor are made for you, from the big picture to the last detail, even the position of the sockets and where to hang your towels? Get in touch, and let's discuss what we can do for you! 
Order your surprise make-over here
Companies


You never get a second chance for a first impression, so make sure your office space is aligned with your company culture. The look of an office space if ever so important to establish a sense of community, and as a representation of your company's vision and mission. 
We can help by translating your company culture to a welcoming, functional and professional environment, where you can happily receive clients and create a positive working space for your staff. 
Get in touch for more information and a price offer.  

Need more?


If you can't find a formula that 100% fits with your needs or expectations? Or maybe you're looking for a partner for your renovation plans? Don't hesitate to get in touch!

Let us know what you want, and we can see how we can help!